HOW TO HELP: Corporate Sponsors

Offer your employees a rewarding, convenient, and impactful volunteer program
that makes a true difference in children's lives.
Volunteer eMentors get excited as they get to engage and support their mentee in a meaningful way.
"I've always wanted to volunteer but never knew what capacity I could get involved…"
"Together makes it easy and FUN. Being an eMentor has been the most rewarding thing I've done."
"I love this experience. It is a breath of fresh air and helps me step out my role at home and work and look at things differently. It gives me joy to know that I am mentoring a child."
"Participating in this program enabled me to touch someone's life. As a child, I had a person that did that for me and it ignited the spark for learning. I'm hoping to do this also!"
"Few things are as rewarding on a personal level as helping kids learn. This is especially true when children are from disadvantaged backgrounds and have fewer educational resources available to them."
Engage employees and help children
both academically and social-emotionally.
"Our overarching goal was simple: to offer a meaningful opportunity for philanthropic engagement to our associates. We needed that opportunity to both fit into our busy schedules and especially to support our mission: to empower lifelong learning. We got 100 percent plus ROI. CricketTogether fulfills our mission and was very meaningful—this was a home run!"
Convenient for Volunteer eMentors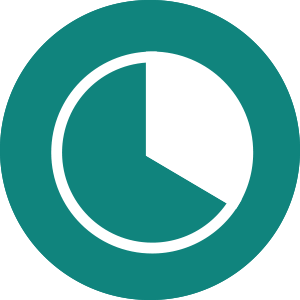 Limited time requirement
~20–30 minutes per week is all it takes.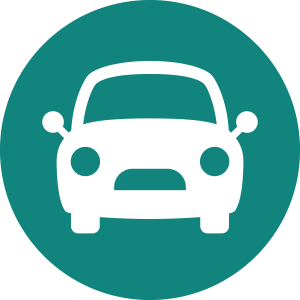 No travel
Participate online from anywhere.
No scheduling or coordination
eMentors can correspond at anytime of the day or night.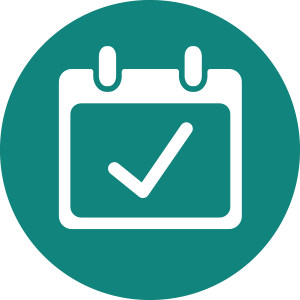 No worries
Comprehensive training and ongoing support while email & online reminders make it easy to manage tasks.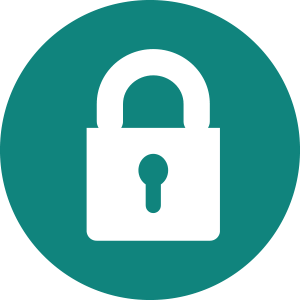 Safe & secure
Identities are protected and all correspondences are reviewed/approved by the mentees' teachers.
"The safe and secure online platform and ease of communication make the program unique and convenient for a busy professional, something not traditionally associated with mentoring or volunteering."
"Having everything online made it possible for me to do my reading and writing tasks whenever I could squeeze them into my busy life. I also think the variety of units/articles is a strength of the program. There's bound to be something that interests every student and adult volunteer!"
"Thank you for the well-written material. It was interesting and entertaining to me—an adult—which was a nice surprise! It also gave me plenty of substance to write about, so I never had to struggle to come up with questions or topics for our conversations. One more thing: I appreciate that the site we were using is secure. That took away the worry that some adults might feel when communicating with a child. The platform is impressive!"
"I really like how many suggestions and guidelines were offered (key words, guiding questions, sample letter, etc.). It really made me feel confident that my letter was meeting the curriculum requirements."
Convenient for Program Coordinators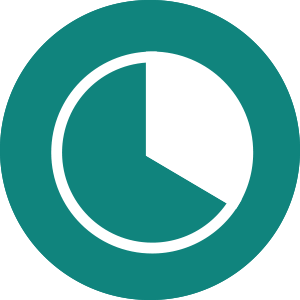 Easy implementation
The platform does the work—from volunteer registration and training to ongoing program administration and impact reporting.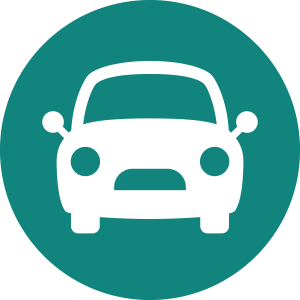 Scalable
Welcome any number of employees regardless of their location and without any coordination or scheduling requirements.
Automated onboarding
You receive a custom registration URL, and volunteers move effortlessly through account creation, a background check, and video training.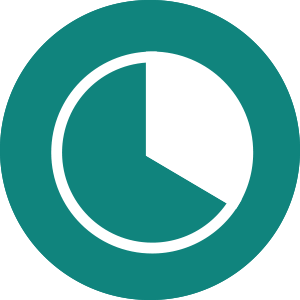 Impactful
Your dashboard provides engagement data in realtime, so you see the impact on your employees and the children they eMentor.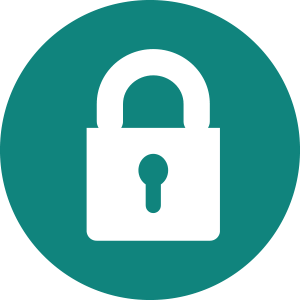 Safe & secure
Identities are protected and all correspondences are reviewed/approved by the mentees' teachers to protect mentees and eMentors alike. PRIVO certified for COPPA compliance.
Flexible
Virtual and easy to use, so volunteers can participate anywhere, any time, without a loss of work time.
Customizable
CricketTogether offers opportunities for you to co-brand the platform, jointly create branded program curricula, and embed your own surveys.

Through the Hopewell Fund, the Learning Together Project Fund offers a 501(c)(3) path for donations.
Our Cross-Curricular Program
Support 3rd–5th grade students across their curricula, with topics selected by their teacher to make sure mentorship is aligned with learning needs. Volunteers enjoy sharing perspectives with a child around current events, literature,  science, social studies, social-emotional learning, technology, financial literacy, health, and more! 

Built on the CricketTogether platform in partnership with IEEE, this program supports 3rd–8th grade students in building their STEM identities, with a special emphasis on engineering.
Customization and Branding
Brand and Create Curriculum
Share your expertise. Feature your experts. Highlight your content.
If desired, our education team will build customized units of study for the entire CricketTogether community to be embedded in the eMentoring platform.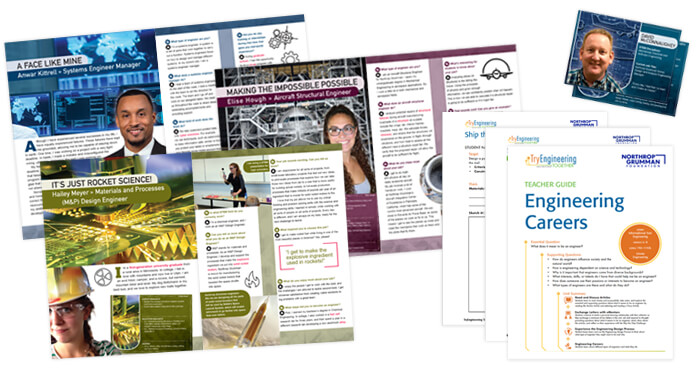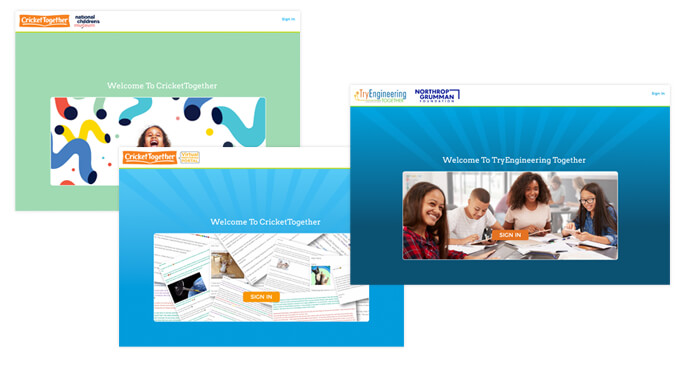 Company Branded Experience
Your employee eMentors, student mentees, and teachers can all experience company-branded mentoring on the CricketTogether platform.
Frequently Asked Questions
Ready to Make a Difference?
Admissions are rolling and classrooms are waiting. Reach out now to find out how your employees can engage in virtual volunteerism through eMentoring with CricketTogether today!