Join the world of Cricket ABC and English language learning
Our newest app is a highly engaging digital learning environment that provides an authentic English language immersion experience for young learners to independently explore customized eBook, audio, and video recommendations from Cricket's extensive library of award-winning children's content.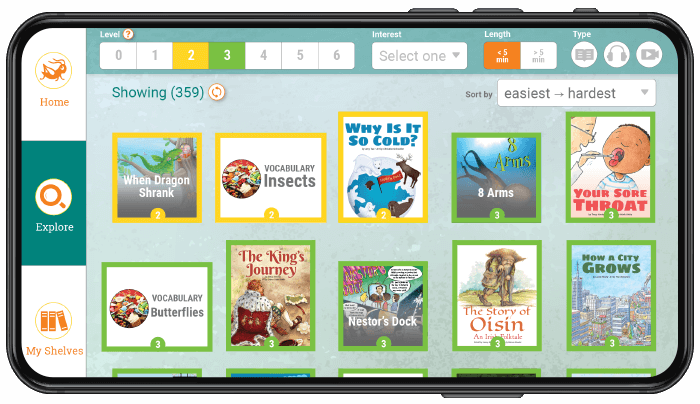 Features:
Recommendations based on interests and learning level
Personalized bookshelf
Daily goals to motivate regular practice
Sharable reports to help track progress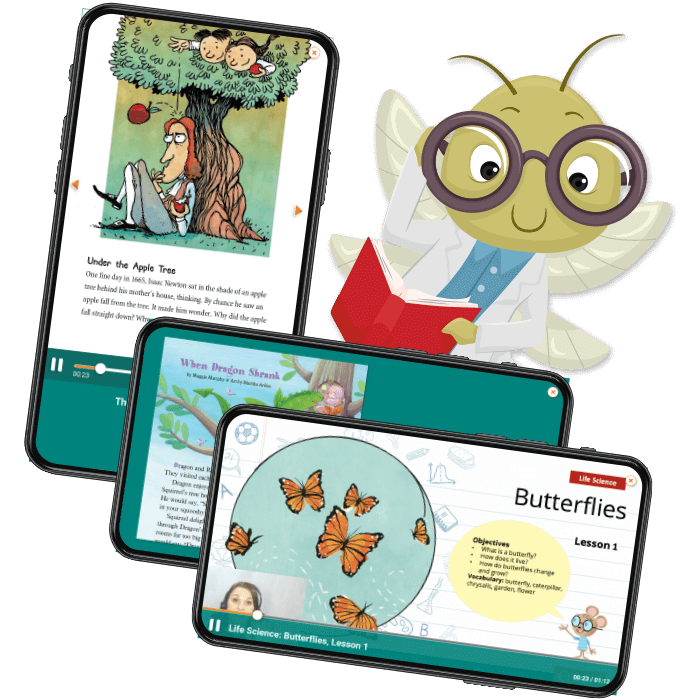 Learn English with thousands of
high-quality leveled ebooks, audio, & videos.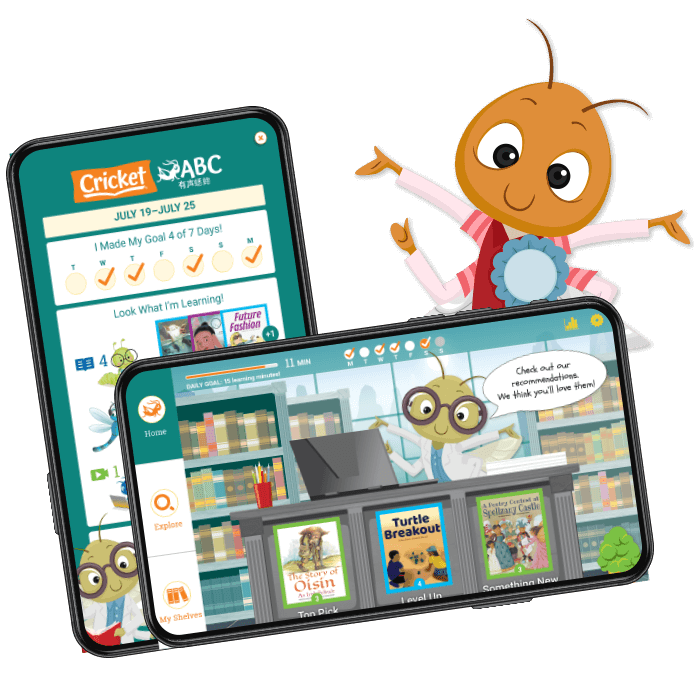 Daily goals
motivate regular practice!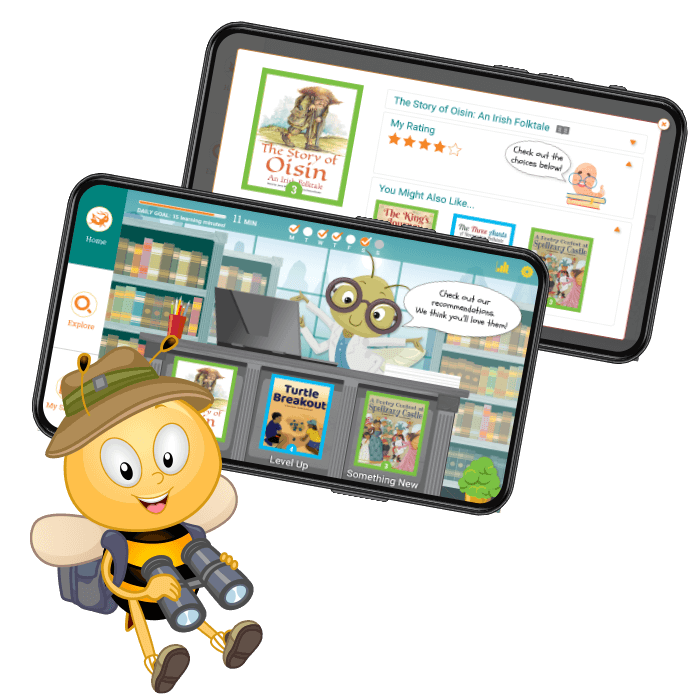 Customized recommendations
based on interests and English-language level.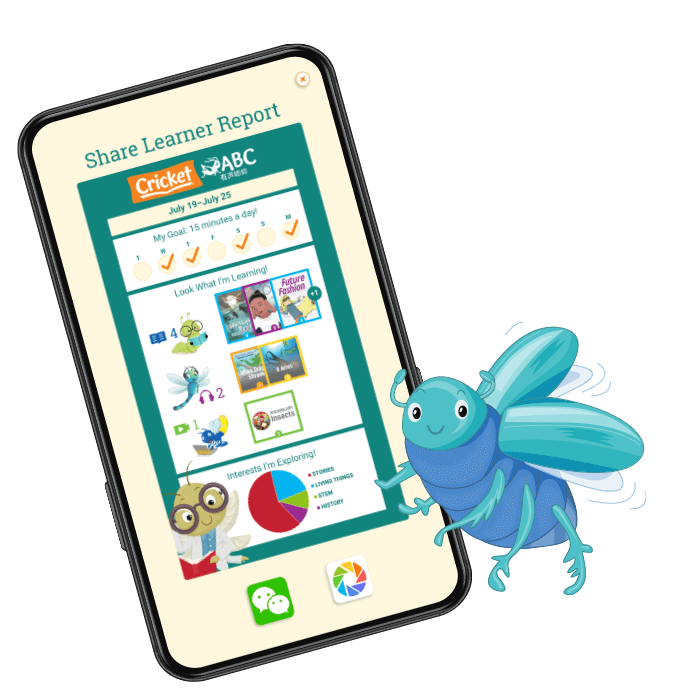 Easy for parents to
share learner progress.