Cricket Media was founded on the vision that worlds of storytelling can and do change us: In 1973, it revolutionized the children's magazine industry — and children's media — by launching CRICKET Magazine, the first children's serial publication that took children seriously as story readers, storytellers, and story makers. Now, we're carrying that vision forward in ways that expand our future and celebrate our past.

Join us on Growing Up Cricket to learn more. Raise a storyteller. Change the world.
---
Cricket Literary & Art Magazines For Children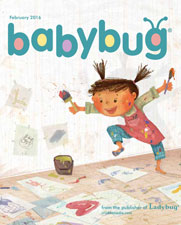 BABYBUG Magazine for Babies ages 6 months to 3 years
BABYBUG is the perfect new baby gift — full of the highest-quality content available from the world's best children's writers and artists. Made with nontoxic ink, rounded corners, and no staples, BABYBUG is safe for little ones to explore on their own.
Published since 1994, BABYBUG offers joyful, brightly illustrated stories and poems perfect for parents and grandparents to read aloud. A "Guide for Caregivers" on the last page offers read-aloud tips and child development insights to help you get the most out of each issue.

Buy a subscription to Babybug Magazine
---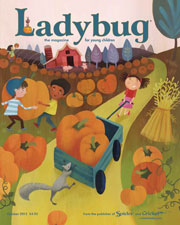 LADYBUG Magazine for Kids ages 3 to 6 years
Written by some of the world's best children's authors and illustrated by award-winning artists, LADYBUG Magazine offers enchanting stories and poems to read aloud that are just the right length for a cozy cuddle. They're sure to spark young imaginations and develop a love of reading that will last a lifetime.

LADYBUG is perfect for BABYBUG Magazine readers who are ready to move up, and for all children with a love of stories and adventure.

Buy a subscription to Labybug Magazine

---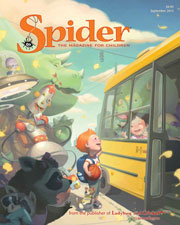 SPIDER Magazine for Kids ages 6 to 9 years
SPIDER contains content uniquely designed for newly independent readers. With pages filled with fun stories, poems, and activities, and illustrations by famous children's artists, SPIDER will keep young readers engaged and drawn into the fun of reading! This is the ideal story and activity magazine for former LADYBUG magazine readers and for all 6- to 9-year-olds who love to learn and read.


Buy a subscription to Spider Magazine


---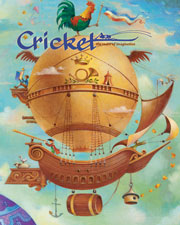 CRICKET Magazine for Kids ages 9 to 14 years
CRICKET magazine publishes only the highest-quality fiction, classic literature, and nonfiction stories on culture, history, science, and the arts. Each issue includes a signature cast of rambunctious bug characters who offer humorous commentary on the stories.


Buy a subscription to Cricket Magazine



---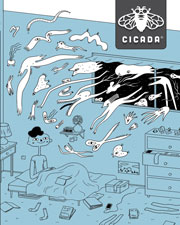 CICADA Magazine for Teens ages 14 and up
A literary magazine for young adults who are passionate about the written word, CICADA Magazine is filled with high-quality literature, cutting-edge illustrations, exceptional stories, and thought-provoking poetry written by and about teens.

See for yourself why the teen magazine CICADA won a 2014 Parents' Choice Gold Award.


Buy a subscription to Cicada Magazine


---
Cricket Discovery & Science Magazines For Children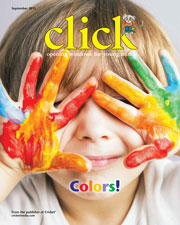 CLICK Magazine for Kids ages 3 to 6 years
Introduce children to science, art, nature, and environmental issues with CLICK Magazine. Young children are always asking questions: What is an insect? What do animals eat? Why do birds migrate? Each issue of CLICK answers their questions about how the world works and takes children on a journey of discovery about the world around them one intriguing topic at a time, sparking a lifelong love of reading and learning.


Buy a subscription to Click Magazine

---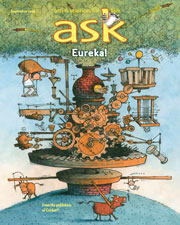 ASK Magazine for Kids ages 6 to 9 years
ASK is the magazine about science, history, inventors, artists, and more, all written just for 6- to 9-year-olds – the most curious people on the planet!

Designed to spark your child's interest in arts and science, ASK explores intriguing topics such as why animals sleep, why people love music, and how the solar system was formed. Kids love their subscriptions not just because the magazine is informative, but because it's fun. Perfect for readers who are ready for more challenging reading!

Buy a subscription to ASK Magazine

---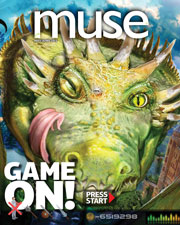 MUSE Magazine for Kids ages 9 to 14 years
MUSE Magazine is the science and arts magazine for kids that's spot-on with the facts and offbeat with the jokes. Kids who can't help wondering whether video games really kill their brain cells, or what a gentleman ladybug is called, will find the answers here, in articles written by award-winning authors and accompanied by high-quality illustration and photography. MUSE makes a perfect gift for readers who are outgrowing ASK Magazine or are interested in science, history, and the arts. Explore the world in a fun way with MUSE!


Buy a subscription to Muse Magazine

---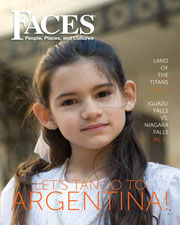 FACES Magazine for Kids ages 9 to 14 years
FACES takes young readers around the world and back to get an honest and unbiased view of how children in other countries and world regions live. Young readers ages 9 to 14 learn about the important inventions and ideas from other cultures through articles, folk tales, recipes, and hands-on projects. Be it games from Samoa, maps of the Kalahari, or Palestinian folk tales, FACES Magazine has it!


Buy a subscription to Faces Magazine

---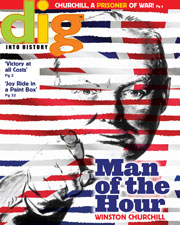 DIG INTO HISTORY Magazine for Kids ages 9 to 14 years
Each issue of DIG INTO HISTORY is built around an idea, with a special 10- to 12-page section that focuses on an archaeological discovery or topic related to the issue's theme. DIG seeks writers who are experts in their fields — accuracy and up-to-date information are key — to contribute engaging, vivid, and interesting articles. Geared to our readers, DIG complements the principles of Common Core and offers a great springboard for discussion, curriculum-related projects, and cross-disciplinary lesson plans. Included in each issue as departments such as "Fun with Words" (stories about theme-related words and expressions), "What's Wrong Here?" (anachronisms in art), "Artifacts" (an uncovered object with a fascinating tale), and "Ask Away" (reader questions answered by an archaeologist and an historian), along with spirited word games and projects.


Buy a subscription to Dig Into History Magazine