I only see BABYBUG, LADYBUG, SPIDER, and CRICKET Magazines listed here. Can I give one of your other publications as a gift or a donation?
Sorry, this special Buy One Donate One offer is only available for the magazines listed. If you'd like to buy one of our other magazines for a child in your life, please visit our shop page.
Where is the magazine donation going?
You can specify one of two amazing charities to be the recipient of your donation. Both of our charities are winners of the 2016 Library of Congress Prize for Literacy.

Libraries Without Borders (LWB) supports community development in 20 countries around the world through the promotion of literacy. Our partnership with Libraries without Borders will focus on Detroit, Michigan and Native American Reservations. For more information on Libraries Without Borders visit http://www.librarieswithoutborders.org/.

Since 1965, the Parent-Child Home Program has been providing under-resourced families with the necessary skills and tools to help their children thrive in school and in life. PCHP brings school readiness to underserved children through intensive home visits and weekly gifts of books and educational materials. For more information about Parent-Child Home Program visit http://www.parent-child.org/.
Will my donation go to a specific child?
Each organization will distribute the donated subscriptions according to the method that works best for them but the intent is for all the subscriptions to be given away to individual children in high-need communities.
When will this promotion end?
Cricket Media's Buy One Donate One program is slated to end on February 28, 2017.
Which of the 4 magazines is best for my child?
Each of our 4 award-winning magazines features beautiful illustrations, high-quality stories wonderful poetry, and engaging activities written to engage, amuse, and inspire children. Here is some basic information about each magazine.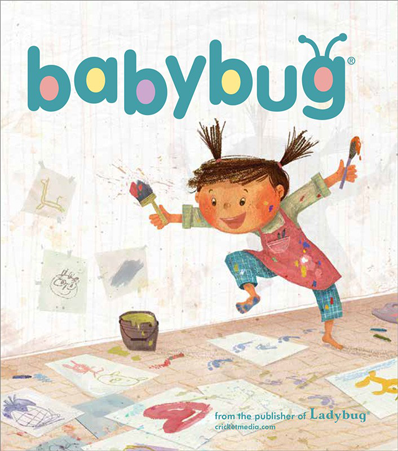 BABYBUG® Magazine
Age Range: 6 months — 3 years
When it comes to delivering the highest-quality stories for babies and toddlers, no one does it better than BABYBUG! Bursting with joyful poetry, songs, finger plays, and stories complemented by illustrations from some of the world's most accomplished artists, every issue of BABYBUG is created to entertain and educate our youngest readers.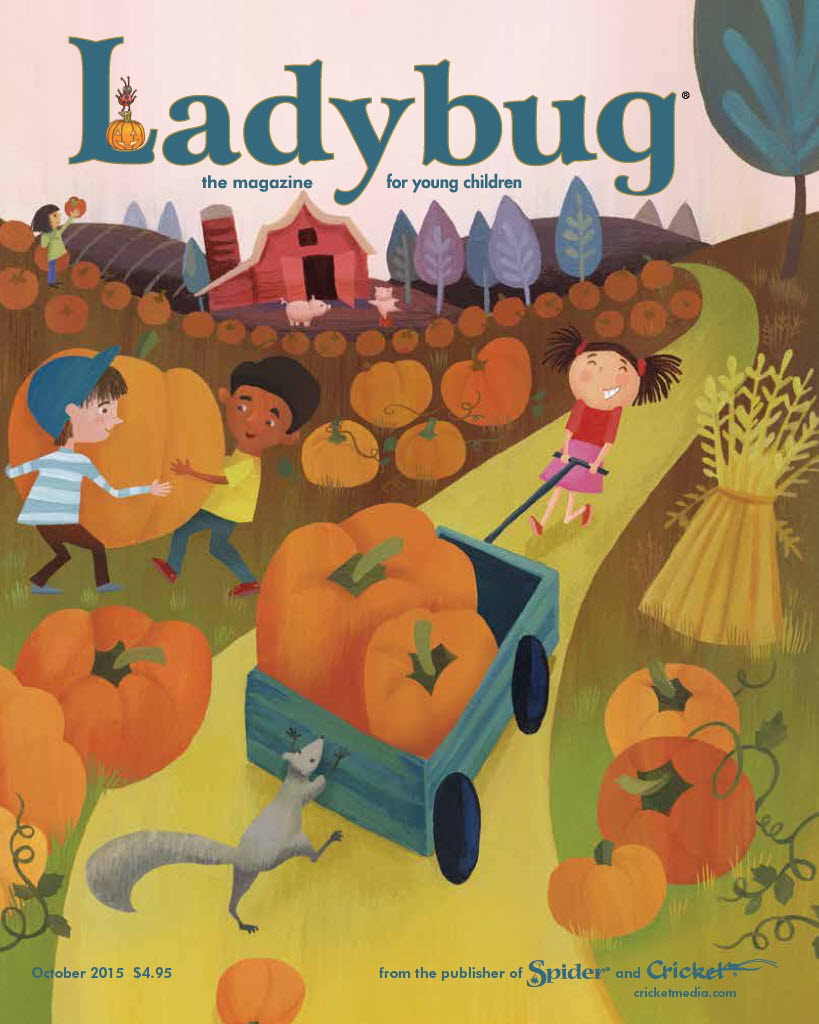 LADYBUG® Magazine
Age Range: 3 — 6 years
A child's love of reading starts early and no one fosters it better than LADYBUG. Dedicated to charming preschoolers and their parents, LADYBUG is filled with beautiful illustrations from award-winning artists and crammed with captivating stories that are meant to be read aloud and are just the right length for a cozy cuddle.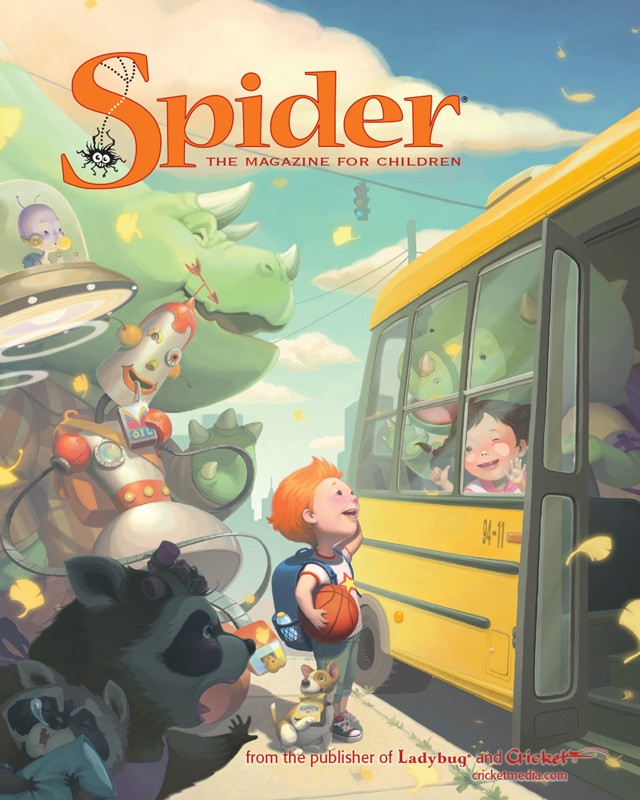 SPIDER® Magazine
Age Range: 6 — 9 years
Written for that magical age when children first get excited about reading on their own, SPIDER magazine will reinforce a child's love of reading by providing amazing stories and beautiful illustrations designed to keep young readers engaged. Pages filled with fantasy and adventure stories by celebrated authors, folk tales, non-fiction, poems, activities, and illustrations by famous children's artists make SPIDER magazine for kids the perfect choice for newly independent readers.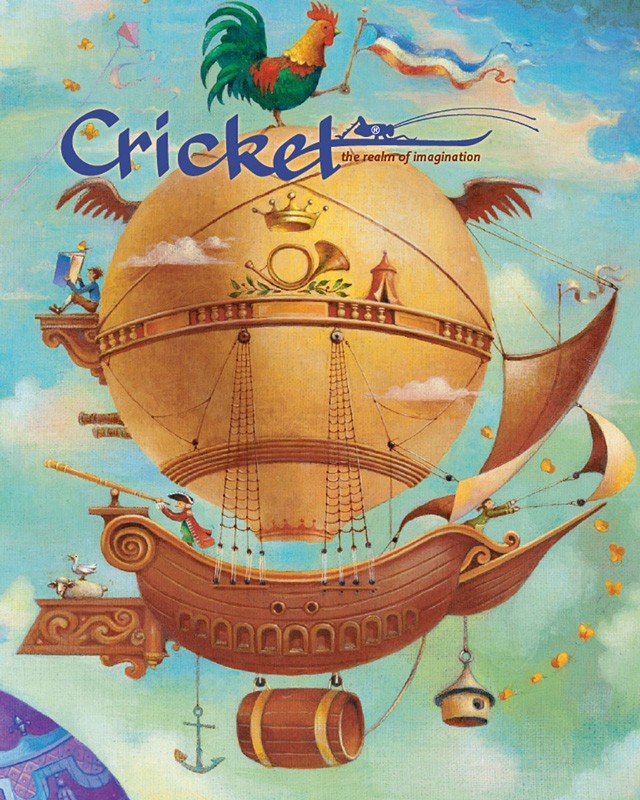 CRICKET® Magazine
Age Range: 9 — 14 years
CRICKET Magazine, our flagship publication, is the world leader in providing the highest-quality fiction and nonfiction to children ages 9 to 14. Since its premiere in 1973, CRICKET has delighted and entertained generations of kids with contemporary stories and classic literature from the world's best writers, paired with illustrations so beautiful they take your breath away. Having won more awards than any other children's magazine, CRICKET delivers storytelling to young readers in its purest form.