2015 was a year filled with inspiring, inventive, and imagination-enriching stories and articles in all of Cricket Media's magazines. Even for the editors, it was hard to choose a favorite ("It's like having to choose a favorite child!" complained one editor.) but choose they did. Today we are pleased to present our editors' picks for their most favorite stories from our literary magazines: Babybug, Ladybug, Spider, Cricket, and Cicada. Tomorrow we'll present our editors' picks from our discovery magazines, so be sure to check back again.

We hope this yearly round-up will inspire your children to read, dream, and write stories of their very own.
Naturally, for more stories like these, be sure to subscribe to your favorite magazine(s).

Editor: Kathleen Andersen

Favorite Story: The Shadow of a Tree" by Charlotte Gunnufson, art by Kathy Couri (Babybug, May/June 2015)

A note from Kathleen: This peaceful poem encourages empathy with wild creatures while reassuring babies and toddlers—small people navigating a big world—that size is relative.

Editor: Kathleen Andersen

Favorite Story: "Hector Helps Out" by Lisa Amstutz, art by Sara Palacios (Ladybug, April 2015)

A note from Kathleen: A spirited hen and a vain rooster outwit a farmer—and leave readers laughing.

Hector Helps Out

Spider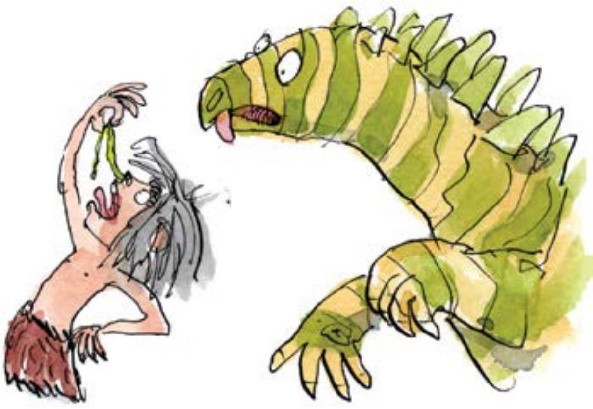 Editor: Danny Resner

Favorite Story: "Cavemanners" by Neal Levin, Art by Rupert van Wyk (Spider, November/December 2015)

A note from Danny: Young cavepeople are infamously naughty—so Neal Levin has done the service of writing them a rhyming etiquette manual. Rupert van Wyk's clever and gross art brings the poem to prehistoric life.

Editor: Lonnie Plecha

Favorite Story: "The Girl Who Writes the Future" was a six-part serial that began in the Nov/Dec 2014 issue of Cricket and ran until May/June 2015. I've just picked out one part to feature—part 2 of the serial, from the January 2015 issue.

A note from Lonnie: In early 2015, Cricket published "The Girl Who Writes the Future," an original six-part fantasy adventure featuring characters suggested by Cricket readers. In a unique online collaboration called Crowd-Sorcery, hundreds of kids became part of the story-making process as they worked with author Frederic S. Durbin to invent an imaginative array of heroes, villains, and sidekicks, as well as an extensive fantasy dictionary. Our readers loved seeing how their characters and ideas came to life in Fred's story.

In part 2 of the serial from our January 2015 issue, Fable Thatcher—the heroine, created by a Cricket reader, who has the gift that whatever she writes becomes true—meets a mysterious dark-haired girl who will become her partner in adventure.

Girl Who Writes the Future Part 2

Cicada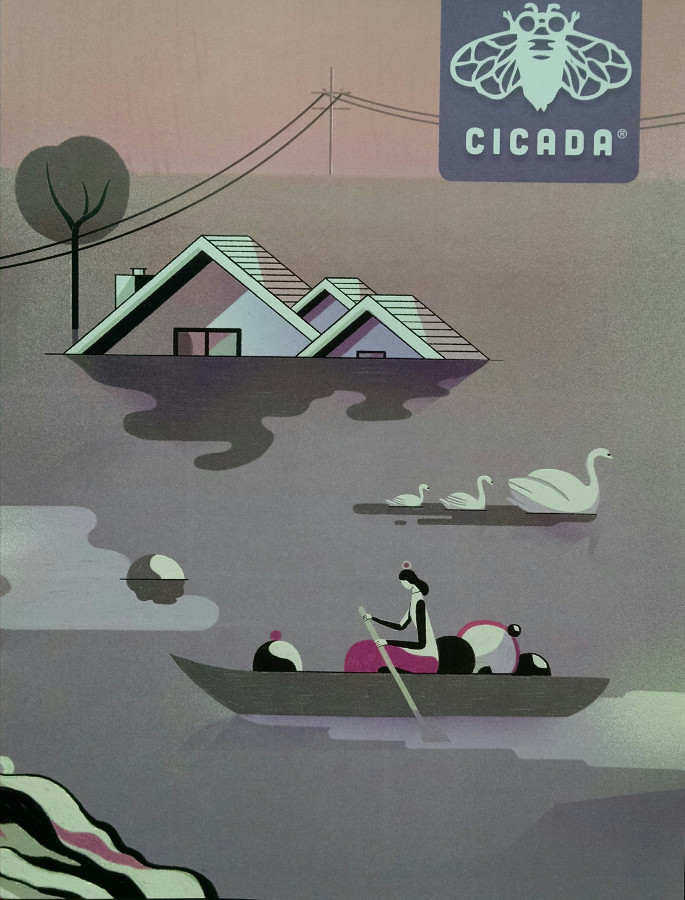 Editor: Anna Neher

Favorite Story: Daughters by Nne Nwankwo, (Cicada, July/August 2015)

A note from Anna: One of the thrilling things about found poetry is the chance to make new art from a text that inspires you. Teen poet Nne Nwankwo makes rich, powerful new work out of author Barbara Kingsolver's "The Poisonwood Bible."

Daughters