The winners of the 2nd annual Folklorist Challenge, co-sponsored by the Smithsonian Center for Folklife and Cultural Heritage and ePals, were announced last week. To enter the Folklorist Challenge, kids interview someone in their community who holds some sort of knowledge or wisdom or skill that should be passed down from generation to generation and produce a video documenting this knowledge. The goal of the project is to save this wonderful folk wisdom that may not be the kind of stuff that gets preserved in other ways. The videos these kids produced are both heartwarming and important because they are preserving some sort of history for their community.

From the many exceptional entries, a panel of ePals and Smithsonian judges picked winners in several age groups in both the individual and group categories. I encourage you to watch the videos submitted by kids from around the world, including Taiwan, India, and the United States. Their videos are a testament to the shared values of their communities' cultures and explore traditions ranging from Chinese yoyos to low riders, idol making to mat weaving. In each you can feel the pride the traditions bearers have in the skills and traditions they are passing down.

But wait, there's more! After you view the videos, you'll have the chance to vote for your favorite as the ePals Choice Winner.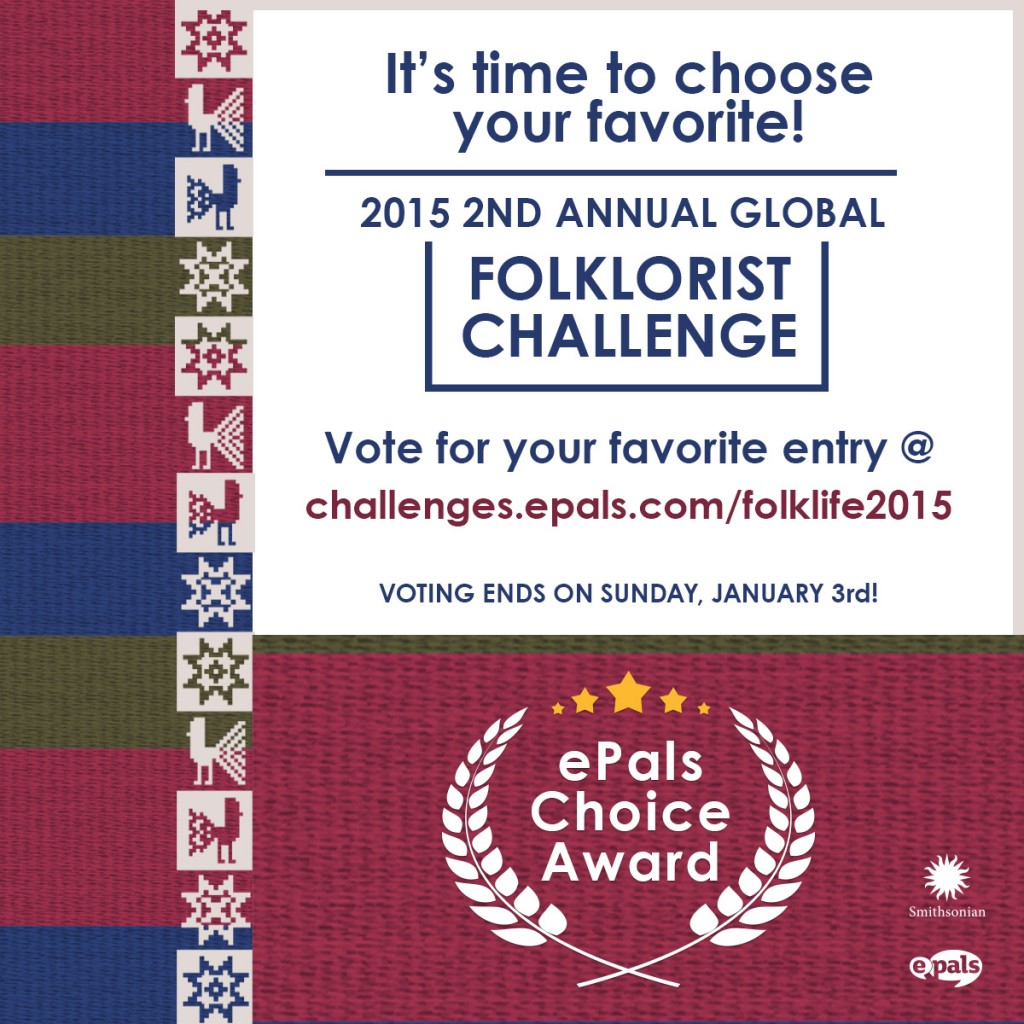 While you are on the website, be sure to sign up to receive the notice of future challenges. Next year, it could be your child's turn to explore a tradition in his or her community and be a winner in the Folklorist Challenge.