Did you know race walking is an Olympic sport? Seriously, it is. After learning that I had to ask:  Do you train for that in a mall on Black Friday? Another interesting out-of-the limelight event is Steeplechase, which basically consists of a track with a giant puddle in the middle of it. Did you realize that was a thing? And when did trampoline move from the circus to the Olympics? Then there is the pentathlon…? I don't even know where to start with that one. Oh, hi there. I guess you can tell that I'm brushing up on my knowledge of the Olympics in preparation for the Summer Games in Rio, kicking off on Friday, August 5th and continuing for 16 straight days until ending on Sunday, August 21st.
While the big events like swimming and gymnastics will get a lot of press coverage, learning more about some of these obscure sports would be quite fascinating to my family and would do a lot to foster interest in and knowledge of other cultures. I guess that's why I love those "behind-the-scenes" videos of the athlete's lives. Yeah, yeah, they can be contrived, but they do add a human element to the events and that can capture the more reluctant viewers. It's rousing to watch the sacrifices the athletes endure to get to this level of competition. And the backstories and family drama that often gets played up in these pieces are as entertaining as reality TV shows.
As I recall from past Olympics, hidden in these short documentaries are great stories of inspiration and dedication, and they definitely do provide more reasons to root for Team USA in the popular summer events. But what I like to see is more human interest pieces that focus on either lesser-known sports or stories from athletes in countries outside of the USA.  For example, my daughter is now seriously rooting for equestrian Laura Graves after reading a bunch of stories online about how Laura and her horse "Diddy" grew up together, worked through some significant differences in how to train each other (which resulted in Graves getting thrown and breaking her back), and are now ranked tenth in individual dressage.
And think of the amazing cultural lessons our kids would get if our Lifetime Movie of the Week followed athletes from other countries for a season? Wouldn't it be interesting to see how an athlete in Japan fits six hours of training into an already full school day? Or learn how third-world and rural countries improvise training facilities and equipment, yet are still able to compete against athletes who have top-notch resources? These stories can inspire us and help us see the world around us through a different lens.
With that in mind, Faces is a great compliment to the Olympic season, since it focuses on how children around the world live, work, learn, and play. For example, combining your knowledge of China from Faces, while watching the athletes from China compete, will give you an entirely new level of appreciation for their creativity, dedication, and the passion they have for their sport. Want to test it out for yourself? Download the attached article "The Land of Runners" about the love Kenyans have for their favorite sport. Read it with your family before watching the running races and see if the article helps make the race feel more personal and the Olympic games more exciting than ever before.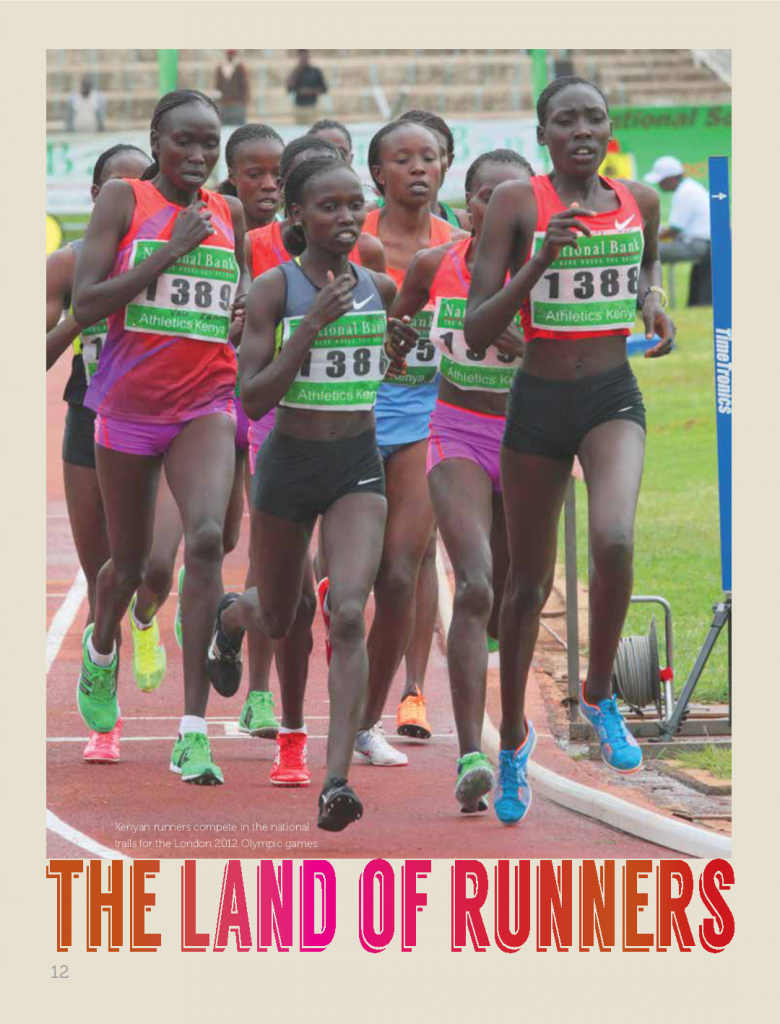 Cricket Media Mama is training for the Olympics. She is going for the gold in the competitive sport of Yelling 'Go Team USA!' and hopes to achieve at least a silver in Snack Consumption Over 16 Days.