What if you had a crystal ball that you could look into to see your future?
You do.
It's YOU! You are your own crystal ball.
In his play "The Tempest," William Shakespeare wrote, "What is past is prologue." That means that all we need do to predict our future is to look to our past. Our past thoughts, actions, interests and activities are the road map to our future. We very often become what we most like to do.
Do you like to work in the garden? Do you like to build things with your hands or on the computer? Do you like to draw, or paint, or dance and sing? Do you like to bake and cook? Do you like to take care of pets and people? Do you like to daydream and make up stories and poems and songs?
Henry Ford liked to tinker with pocket watches when he was a child, taking them apart and putting them back together to see what made them work. Vincent Van Gogh liked to draw. Ernest Hemingway wrote articles for his high school newspaper. Amelia Earhart made a home-made ramp and rode on a wooden box down it off the roof of the family toolshed. She said it felt "just like flying!"
Think of all the things you like to do. Think of all the things you have done. Your past actions, interests, and dreams are a good indication of your future success.
Your crystal ball is in your hands. What do you see?
In Sight
Close your eyes and look inside,
A mirror shines within;
To find where you are going,
First see where you have been.
—Charles Ghigna
Choice Art
The answer to the artist
Comes quicker than a blink
Though initial inspiration
Is not what you might think.
The Muse is full of magic,
Though her vision's sometimes dim;
The artist does not choose the work,
It is the work that chooses him.
—Charles Ghigna

Charles Ghigna – Father Goose® lives in a treehouse in the middle of Alabama. He is the author of more than 100 award-winning books from Random House, Disney, Hyperion, Scholastic, Simon & Schuster, Time Inc., Abrams, Boyds Mills Press, Charlesbridge, Capstone, Orca and other publishers, and more than 5000 poems, many of which appear in textbooks and anthologies, and in newspapers and magazines from The New Yorker and Harper's to Cricket and Highlights. He served as poet-in-residence and chair of creative writing at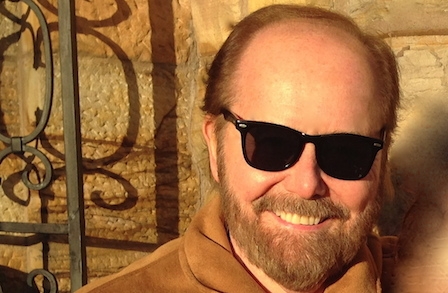 the Alabama School of Fine Arts, and as a nationally syndicated feature writer for Tribune Media Services. He has spoken at schools, colleges, conferences, libraries, and literary events throughout the U.S. and overseas, and has read his poems at The Library of Congress, The John F. Kennedy Center for the Performing Arts, the American Library in Paris, the American School in Paris, and the International Schools of South America. For more information, please visit his website at FatherGoose.com