Go outside. Look around. What do you see? A robin? A squirrel? A honeybee? A parade of busy ants beneath a shady tree?
What can our little outdoor friends teach us? What can we learn from them? What lessons await us at every turn?
The robin is busy collecting sticks and straw and building a beautiful nest for her baby chicks that are on the way. She teaches us diligence and patience and pride as she prepares for the future.
The squirrel gathers and stores acorns for the winter. He teaches us how to postpone immediate gratification as he prepares for greater rewards in the future.
The busy honeybee buzzes around the garden with his brothers and sisters. He gathers nectar from the flowers and takes it back to the hive to make honey. He teaches us how to work together to reach a common goal.
The eager little ant hurries back and forth carrying crumbs to her ant hill for everyone to enjoy. The crumbs she carries are often bigger than she is. She teaches us the joy of sharing and the reward of doing more than we thought we could.
We can learn much from our little nature friends. We, too, can find joy and pride and reward in working toward our goals every day, working together and alone to accomplish more than we ever imagined.
The Ant
See the little ant.
He never says, "I can't."
And so it comes as no surprise,
He carries things ten times his size.
—Charles Ghigna

A Poem is a Busy Bee
A poem is a busy bee
Buzzing in your head.
His hive is full of hidden thoughts
Waiting to be said.
His honey comes from your ideas
That he makes into rhyme.
He flies around looking for
What goes on in your mind.
When it is time to let him out
To make some poetry,
He gathers up your secret thoughts
And then he sets them free.
—Charles Ghigna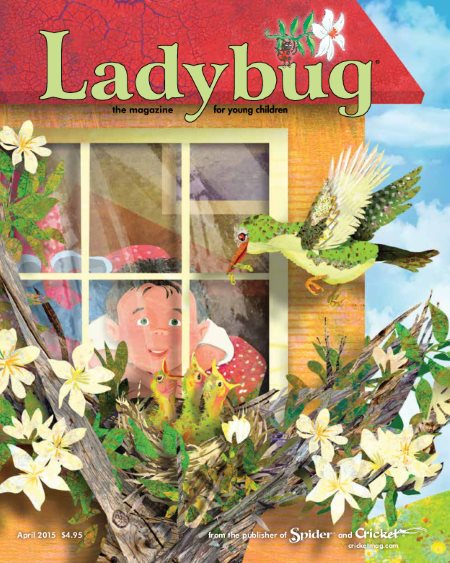 Robin's Nest
Tiptoe up and look real closely,
Made with sticks and straw but mostly
Made with love and lots of care,
A little tree house in the air.
—Charles Ghigna

Shadow Tail
The word "squirrel" comes from
Greek meaning "shadow tail."
Elusive as a wisp of smoke,
Bashful as a breeze,
Shadow Tail plays hide and seek
Among the morning trees.
—Charles Ghigna
Editor's Note: For more about how nature can inspire readers of all ages, read our recent blog about how to bring the outdoors inside with nature magazines for kids.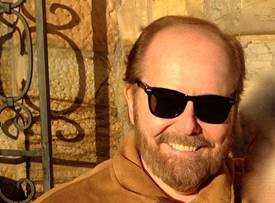 Charles Ghigna – Father Goose® lives in a treehouse in the middle of Alabama. He is the author of more than 100 award-winning books from Random House, Disney, Hyperion, Scholastic, Simon & Schuster, Time Inc., Abrams, Boyds Mills Press, Charlesbridge, Capstone, Orca and other publishers, and more than 5000 poems, many of which appear in textbooks and anthologies, and in newspapers and magazines from The New Yorker and Harper's to Cricketand Highlights. He served as poet-in-residence and chair of creative writing at the Alabama School of Fine Arts, and as a nationally syndicated feature writer for Tribune Media Services. He has spoken at schools, colleges, conferences, libraries, and literary events throughout the U.S. and overseas, and has read his poems at The Library of Congress, The John F. Kennedy Center for the Performing Arts, the American Library in Paris, the American School in Paris, and the International Schools of South America. For more information, please visit his website at FatherGoose.com