Most families welcome summer break and enjoy the lack of routine and revel in the much needed downtime. While it's nice to have the break, it's also important to look for outside of the box learning opportunities throughout the summer months.
According to the US Department of Education, "Over the summer months, some students experience a slide in learning that can contribute to gaps in achievement, employment, and college and career success. This is particularly true for low-income students who lose access to critical supports that keep them safe, healthy, and engaged during the school year."
Ideas for Summer Learning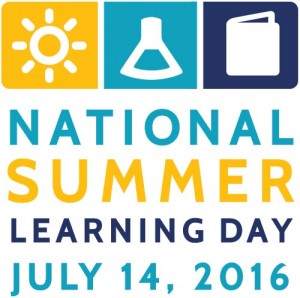 The National Summer Learning Association (NSLA) has designated July 14, 2016 as the official National Summer Learning Day!  Their website is full of information, resources and events all summer long that celebrate and raise awareness about the importance of summer learning.
Discover Summer Reading Program
Our children's magazines are created to challenge minds and boost confidence, creativity and curiosity.  So, all summer long, we are picking summer themed stories from our magazine archives to download, share and of course, read with your kids. Even if your kids are not voracious readers, these short stories are quick reads that will help stop the summer learning slide.
Week Four Theme: Ocean Exploration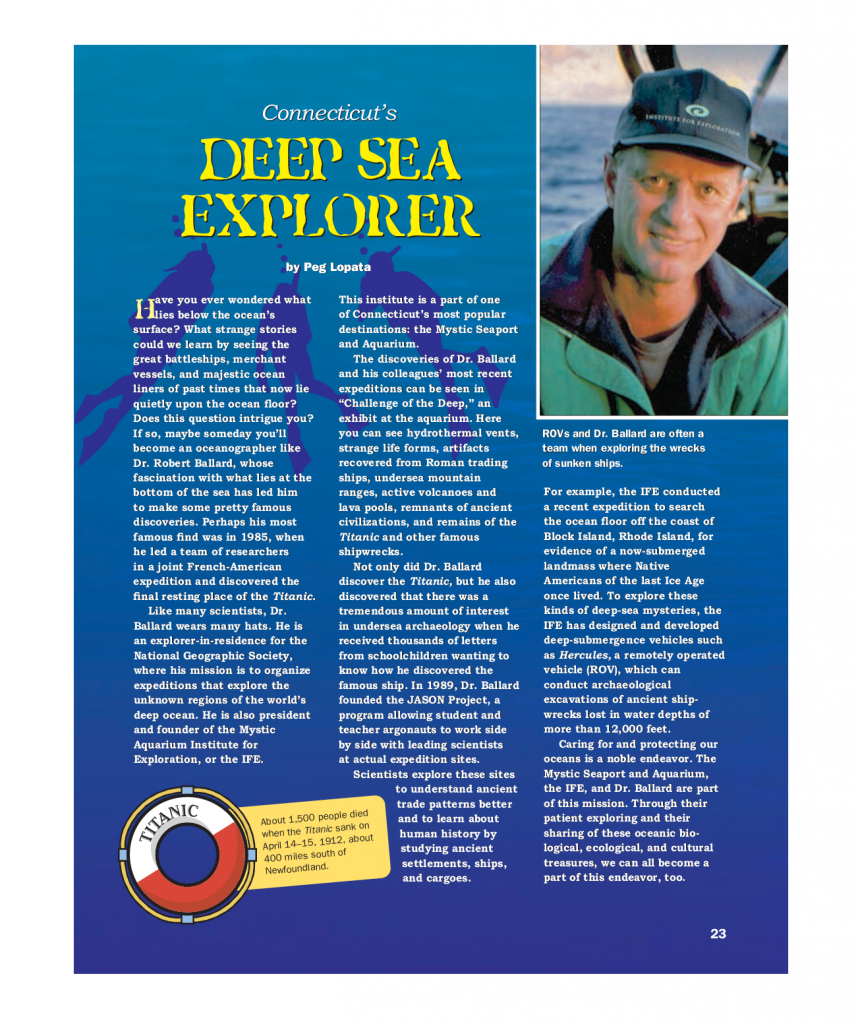 Connecticut's Deep Sea Explorer
by Peg Lopata
Faces Magazine
September 2009
Have you ever wondered what lies below the ocean's surface? What strange stories could we learn by seeing the great battleships, merchant vessels, and majestic ocean liners of past times that now lie quietly upon the ocean floor?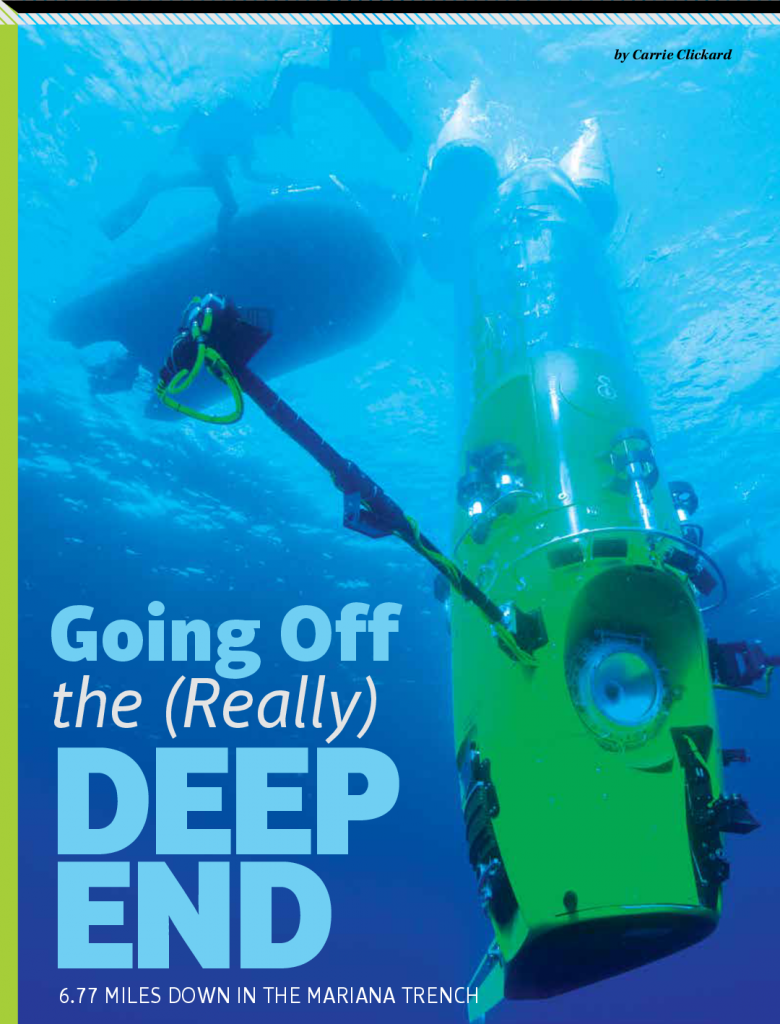 Going off the (Really) Deep End
By Carrie Clickard
Muse Magazine
January 2016
DEEP END Expedition seeks explorers brave enough to face bizarre, glow-in-the-dark creatures. Must be able to navigate safely past vents spewing liquid carbon dioxide, erupting mud volcanoes, and a treacherous lake of molten sulfur. What strange corner of the universe is this expedition headed for? It's a cozy little planet called Earth and a spot miles under the surface of the Pacific Ocean called the Mariana Trench.
Looking for the previous weeks? Discover Summer Reading Program