Valentine's Day is here! It's the most fluffy, sugary day of the year! Harness the boundless energy that your kids will no doubt display on this day and use it for something creative! Here are six fun activities from our award-winning children's magazines that you can try at home!

Love Potion Punch (from SPIDER Magazine)
When a recipe is written by someone named 'Henry Z. Wizard,' you know it has to be something special. Known by its formal name, "Philtre D'Amour" (French for 'love potion'), this fruity concoction is as simple as it is magical.
What you'll need:
A pitcher
A wooden spoon
2 or 3 clear glasses (goblets are best)
12 oz. lemonade
12 oz. lemon-lime soda
1 cup raspberry sherbet
1 package fizzy candy (such as Pop Rocks)
What to do:
In a pitcher, combine lemonade and sherbet. Stir until mixture is smooth.
Pour the mixture into glasses, filling them about halfway
When it's time to serve the potion, place glasses in a sink. Fill glasses up to the top with lemon-lime soda and watch it bubble over!
Sprinkle fizzy candy on top to give your potion an extra "pop!"
Download and print the recipe here!
Sailor's Valentine (From SPIDER Magazine)
Wondering what to do with your prized seashell collection from the beach? Procrastinated on making a Valentine's Day gift for a family member? This 'sailor's valentine' is a uniquely beachy way to say 'I love you'– and brings a hint of summer into chilly February days!
What you'll need:
Metal or plastic lid from a cookie tin, margarine tub, etc.
Modeling clay
Tiny shells, beads, dried beans, lentils, and pasta
What to do:
Cover the bottom of the lid with an even layer of modeling clay
Press your shells, beads, and other objects into the clay. Try creating a picture, a pattern, or a special Valentine's Day message! (Can't go wrong with a simple heart!)
It really is that easy! Print and download instructions here.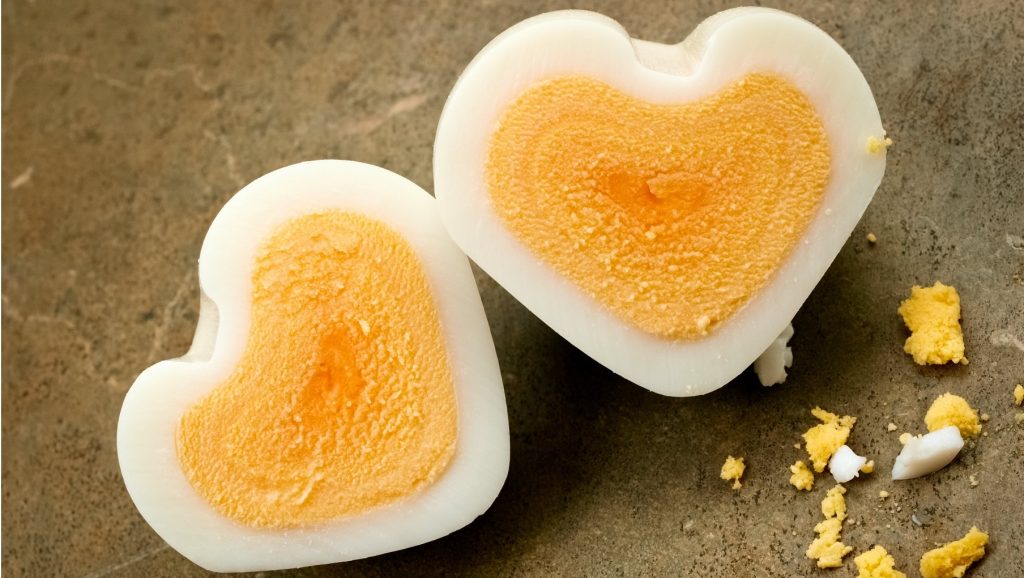 Heart-Shaped Egg (From SPIDER Magazine)
This year, Valentine's Day conveniently falls on the Friday of a long weekend– making Saturday perfect for a late Valentine's Day brunch! This cunning heart-shaped egg will amaze children, and they'll have fun creating their own!
What you'll need:
Egg (extra-large is best)
Pencil or pen with round edges
Milk or juice carton (washed)
Scissors
Two rubber bands
What to do:
Cut out one side of the carton. Fold it in half lengthwise.
Ask an adult to help you hard-boil the egg. (Place the egg in a saucepan, cover with water, bring to a boil. Then cover the pan, turn off heat, and let sit for 5-10 minutes. Then run cool water over egg.)
While the hard-boiled egg is still warm, peel it and put it in the center of the folded carton side.
Put the pencil on top of the egg. Wrap rubber bands around both ends of the pencil and carton. Make the bands tight enough that the pencil pushes down on the egg.
Let it sit for 10 minutes, then take off rubber bands and pencil.
With an adult's help, try cutting the egg in half. Is the yolk heart-shaped, too?
Print and download the recipe!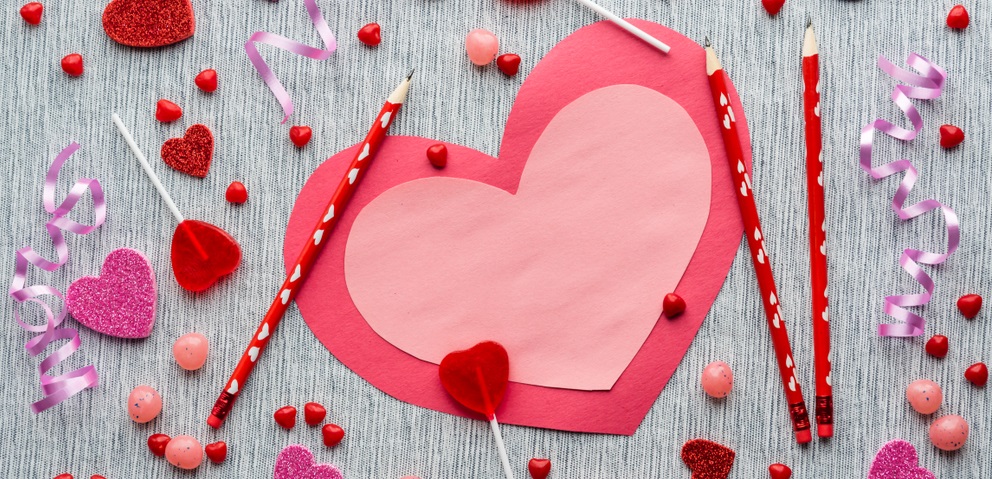 Pinpricked Valentine (From CRICKET Magazine)
This sophisticated Valentine is perfect for older kids who want to create something truly special. Although it looks fancy, it's not tricky at all. Where did these pinpricked Valentines originate? Thank the Pennsylvania Dutch!
What you'll need:
Compass
Lightweight paper
Tracing paper
Pencil
Scissors
Newspaper
Safety pin
What to do:
Place compass point on the X point of the pattern (you will have to print out this activity to use it) and pencil at the Z point.
With compass at this setting, draw a circle on lightweight paper.
Cut out circle and fold it in half. Fold the half-circle in half and then in half again.
With pencil, trace pattern along heavy solid and dotted outlines onto a sheet of tracing paper. Cut it out carefully.
Place cut tracing over folded circle and trace around pattern with pencil
Cut out all areas corresponding to those lined in pattern
Lay cut paper circle flat on several sheets of newspaper
Hold open safety pin very carefully in your hand and poke tiny holes into cut paper in places indicated by dots in pattern. If you hold your pinpricked design open in front of a lamp, you will see shimmering dots of light!
Print out the instructions in order to make the Valentine!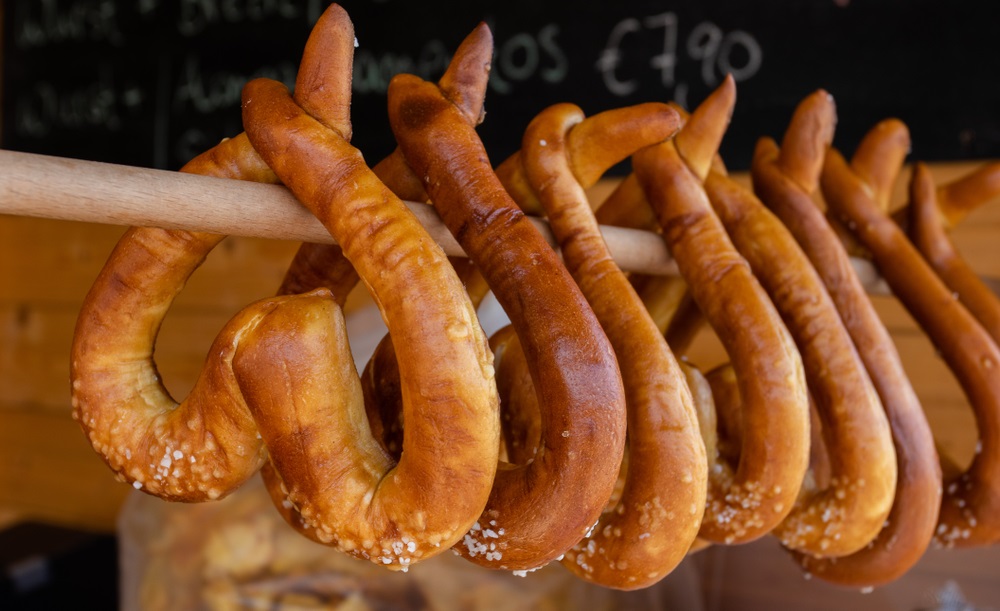 Pretzel Valentine (from SPIDER Magazine)
Valentine's Day is full of sweet surprises, but how about a savory snack? Home-made pretzels are delicious and can easily be shaped into hearts in honor of the day!
What you'll need:
1 package yeast
1 and 1/2 cups lukewarm water
3/4 teaspoon salt
1 and 1/2 teaspoons sugar
4 cups flour
1 egg, cracked into a bowl and beaten with a fork
coarse salt (kosher salt works well)
What to do:
Preheat the oven to 425 degrees Fahrenheit
In a large bowl, dissolve the yeast in the water
Add salt and sugar, then mix in flour
With clean hands, knead until you have a soft, smooth dough. (Note: do not let the dough rise)
Ask an adult to cut the dough into small pieces (walnut to egg size)
Roll the dough into ropes and form into hearts, or any shape you like!
Place the pretzels on a greased, foil-covered cookie sheet an inch and a half apart, then brush with the beaten egg..
Bake for 25 minutes. Sprinkle with coarse salt and enjoy!


Free Printable Valentines
Don't have time to create your own Valentines by hand? We've got you covered! These free, printable animal-themed Valentines use art and photos from Cricket Media magazines. There are enough designs for all of the most important people in your life!
How did you and your family celebrate Valentine's Day this year?