Want to write a poem, a story, a memoir? Need a jump start on some new inspiration? Try surrounding yourself with something new. Change is good. The Muse loves change. Turn off the computer and TV. Put away the iPhone. Go out to eat. Go to a live play or concert. Attend a sporting event. Hang out at a new coffee shop. Meet new people. Take a different road home. Listen to some new music. Find alternate station. Check out a book from the library. Look through old photo albums. Light some candles. Take a warm bath. Soak in your thoughts. Write randomly. Bathe in your own stream of consciousness.

Now you're ready to write. Start with an image, a mood, a feeling. Let it tell you where it wants to go.

Writing is talking on paper. Let your words speak in a whisper. Let them lull you on to deeper thoughts. Think of someone special. Pretend you are telling them a secret. You are.

Now go have some fun. Writing is not a chore. It's magic. Let it happen. It's process of awareness and discovery, discovering something you didn't know you knew until you wrote it. If it surprises you, it will surprise someone else. If there are no surprises, hit delete and move on to your next burst of inspiration. You have lots of ideas inside waiting to come out. Let them.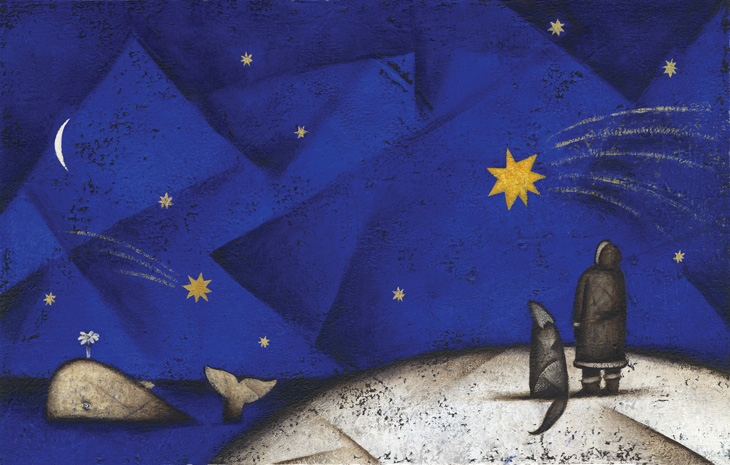 Inspiration

It is every thing
you think it is.
It is the end
of the tunnel
and the light
up ahead.
It is the sound
of the wind
and the silence
of the night.
It is the sun
and the moon
and the memory.
It is the eye
and the hand
and the mouth.
It is the present
and the future
and the past.
It is here.
It is there.
It is gone.

* * *

Charles Ghigna – Father Goose® lives in a tree house in the middle of Alabama.
He is the author of more than 5,000 poems and 100 award-winning books from Random House,
Disney, Hyperion, Scholastic, Simon & Schuster, Abrams, Charlesbridge, Orca and Capstone. His poems appear in magazines from The New Yorker and Harper's to Cricket and Highlights.

For more information, please visit: FatherGoose.com