Kids are some of the most creative people on the planet, so it's no surprise that they can come up with some truly incredible inventions. When Benjamin Franklin was only 11 years old, he invented a new type of wooden swim fins. Another 11-year-old, Frank Epperson, invented the world's first Popsicle when he left a soda mixture out overnight. And the winners of the 2020 Spark!Lab Dr. InBae and Mrs. Kyung Yoo Joon Invent It Challenge have created innovative new ways to make healthy food available to everyone, everywhere.
The Challenge asks young inventors to follow a 7-step invention process and carefully document each stage of their work. From brainstorming to researching to sketching to building a prototype to testing to tweaking to pitching the finished product, this year's winners meticulously showed how they came up with their cool creations. Inventing is just as much about the journey as the destination.
This is the 9th year that the team here at Cricket Media has taken part in this annual challenge, and it's always one of the most exciting and inspiring parts of our year. Our panel of judges from Cricket Media and Smithsonian pored over dozens of inventions created by kids of all ages, from all over the country, and we've settled on these winners! Feel free to check out their full PowerPoint presentations on the Invent It Challenge website— and vote for your favorites for the ePals Choice Award by midnight on July 30!

Ice Cream Saver (Ages 5-7 Individual Winner)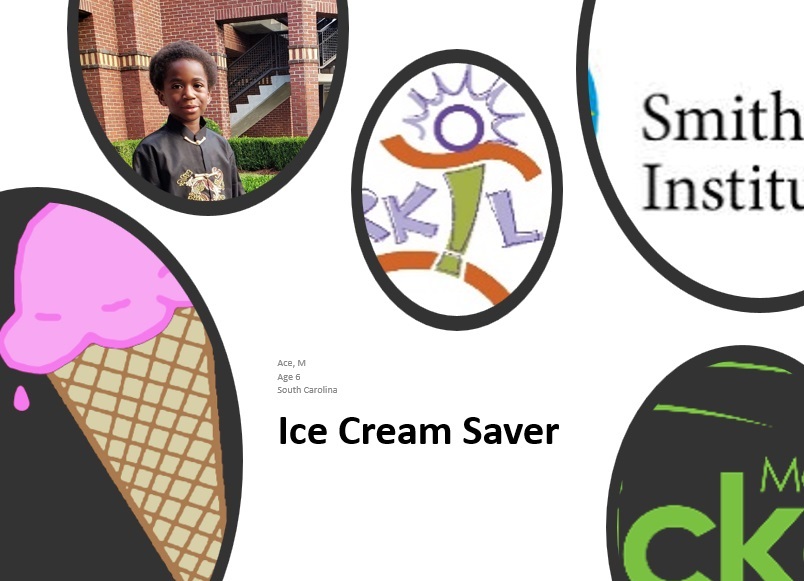 The youngest winner of this year's challenge, 6-year-old Ace, solves an age old problem that plagues fans of frozen food: freezer burn. His invention keeps frozen food– especially ice cream– flavorful and tasty for longer. The ice cream saver also protects food in the case of a power outage or natural disaster. Ace explains, "It comes in multiple sizes. I put ice in a bag, and I put in the ice cream container, and then I put on the lid. And then I hit a button and all of the air goes out of it."

Indoor Garden Tower (Ages 8-10 Individual Winner)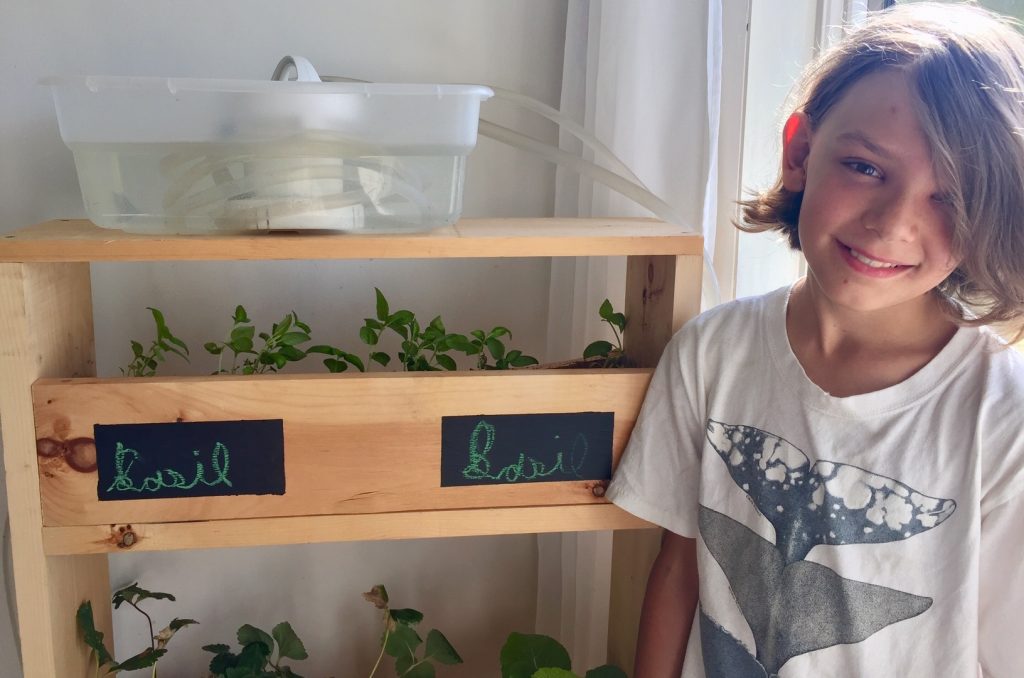 Savva T., a 10-year-old inventor from New York, wondered how to give people access to fresh food without leaving their homes without all of the complexity and hard work of traditional hydroponic gardening. His solution? The Indoor Garden Tower, an affordable self-watering indoor vegetable garden that grows fresh food all year round. The Indoor Garden Tower is made of natural wood and conserves water by reusing it. "Even if you travel, your plants will be watered well and it'll be on the whole time." Did we mention that a GARDEN GNOME endorses this invention?

FoodHelp Indoor Farming System (Ages 11-13 Individual Winner)
This indoor farming system by Henry F. takes its own unique approach to growing fresh food indoors. Henry explains that he's been interested in hydroponics for a while but decided to create his own version after researching some of the problems surrounding the food industry, especially food deserts. He noticed that vertical farming was used in huge farm factories but there weren't many opportunities for at-home hydroponic systems that grew more than a few plants. Henry designed his FoodHelp Indoor Farming system to take up a very small amount of space while growing a large amount of food.

EcoCubiertos (Ages 14-21 Individual Winner)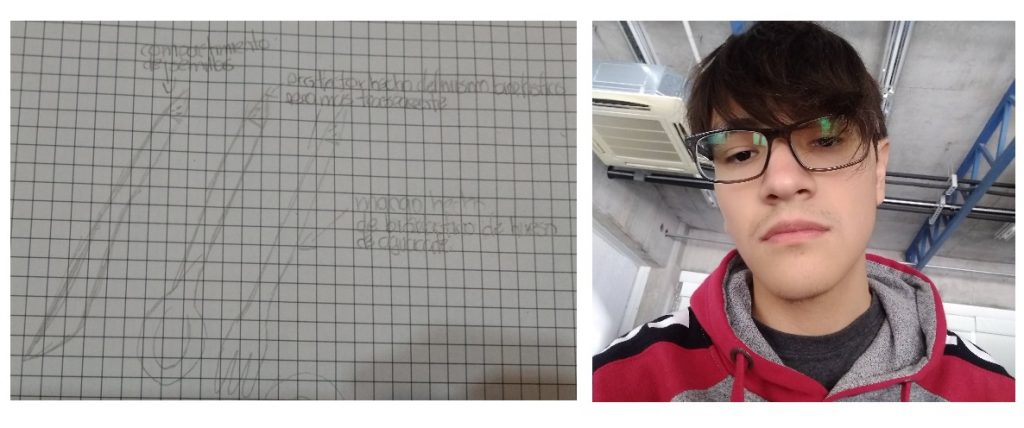 Biodegradable cutlery is a great environmentally friendly alternative to your typical disposable forks and spoons. But what about disposable cutlery that can actually grow more food? 16-year-old Tristan P. from Monterey, Mexico designed EcoCubiertos, disposable cutlery made of avocado stone with a small compartment of seeds. He was inspired by ecological pencils, which you can plant to grow flowers or food when you're done using them. Tristan says, "This invention will provide a solution to the problem of plastic waste and the lack of plants in our environment."

The Hydro Ship (Ages 8-10 Team Winner)
It can take a long time to ship food. Delays and long distances might mean that food isn't the freshest when it's delivered. Moldy or damaged produce has to be thrown away. This team of young inventors from New York came up with a novel solution: the Hydro Ship. The Hydro Ship is an environmentally friendly ship equipped with a hydroponics system that grows food using filtered seawater. Eric, Hanson, Nathaniel, Danilo, and Brian planned out everything from the ship's generator to its heater to a propeller!

The Green Grocery Bus (Age 11-13 Team Winner)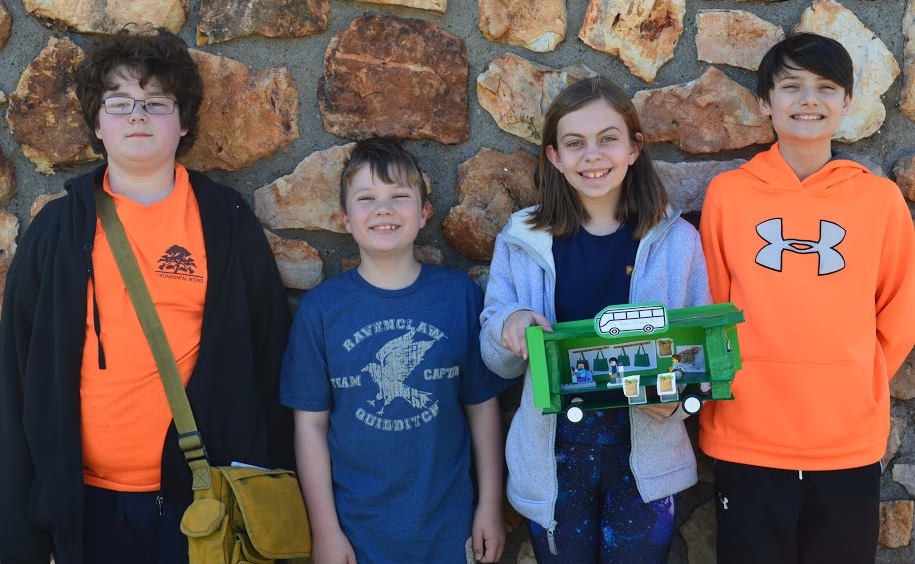 Where do most people get groceries? At the grocery store, of course! But, for many customers, buying groceries is no easy feat. Many people live in 'food deserts,' where there are no grocery stores nearby. Others don't have access to reliable transportation. The solar-powered Green Grocery Bus, created by Eli, Brayden, Jack, and Paige, can carry people and groceries to and from the store. Customers can use an app to check the bus schedule and call a bus to their homes. They even created a small working model with actual solar panels! Watch them drive it around on the Invent It Challenge website.

Plastic Stacking Crates (Age 14-21 Team Winner)
Isabella, Alanna, Payton, and Abby wanted to tackle the problem of food waste. They found out that produce is often damaged during the shipping process and that pallet defects lead to 12.5% of product damage. Their solution? Innovative new recycled plastic stacking crates with retractable legs that lock together. They 3D-printed a small model of their crates and even came up with interchangeable sliding panels. They say, "Not only will food shippers benefit from implementing this new form of packaging during transportation, but it addresses the ever-growing problem of food inaccessibility. The improved packaging will lower the amount of food waste and loss."
You have until midnight (ET) to cast your vote for your favorite invention! Which one will you choose?