It may not be obvious at first, but sports and science go hand in hand. They're all about innovation and moving forward. Over time, sports have become more and more high tech– even a simple piece of equipment like a ball is painstakingly engineered to be as effective as possible. This February, several of our magazines are exploring the inventive side of athletics! These new issues are right in line with this year's Invent It Challenge, which asks kids to come with solutions to make sports more fair, safe, fun, or accessible for everyone! Maybe one of these fascinating new issues will inspire a kid in your life to create a truly game-changing invention for this year's challenge… or at least pick up a new sport!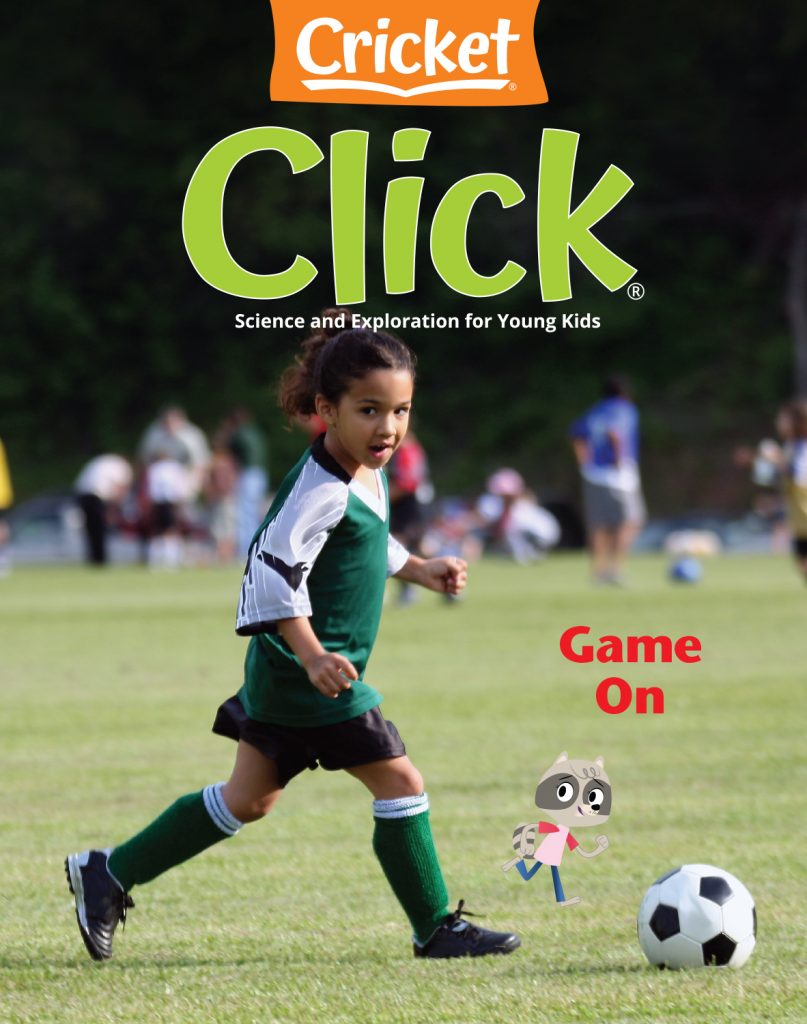 Even the youngest kids can explore both sports and STEM! This hard-hitting (heh) issue of CLICK explores the surprising side of sports. Discover the built in 'gear' that animals use to help them run, ski, swim, and protect their heads just like athletes! Then, learn about the gear that real goalies use!
Meet a basketball-playing rat, the first woman to play professional baseball, and create your own paper basketball game! Join Mia as she prepares for the big soccer game and help her make the best decisions. Plus, this month's "Click & Jane" comic follows the friends as they create brand new games.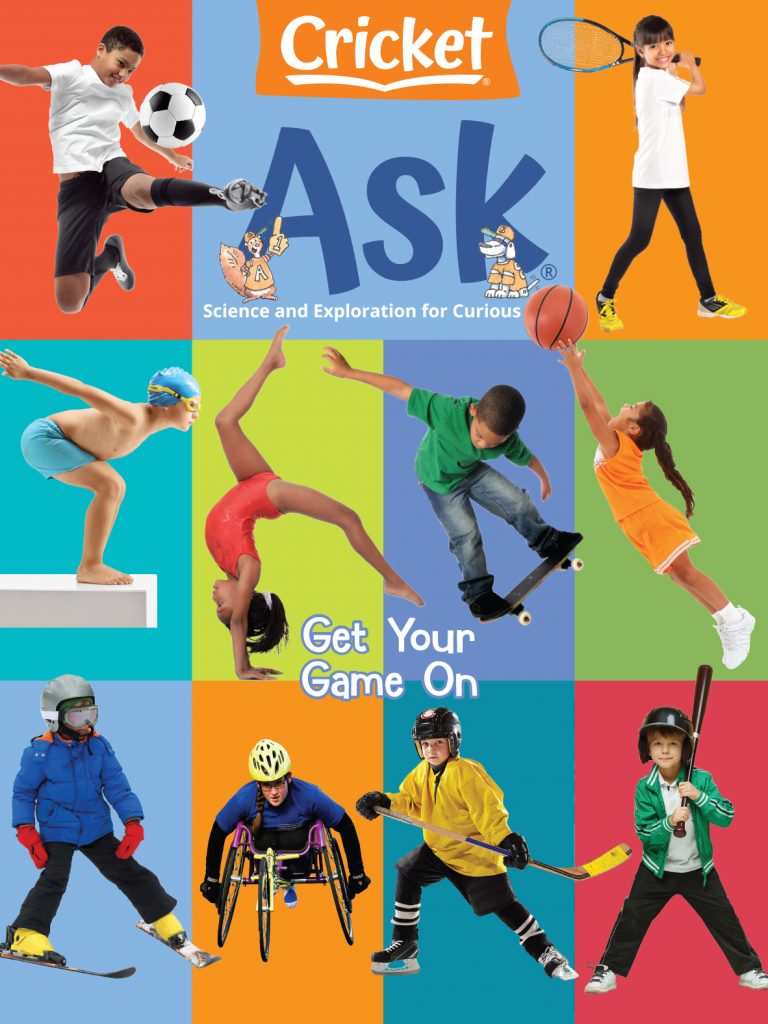 Are great athletes born or made? This issue of ASK covers what makes athletes so extraordinary! Learn how professional athletes train their mind and body and enjoy an interview with a real baseball player. Then, discover the history of games around the world, from the Ancient Greek tag game of 'Bronze Fly' to an Apache game similar to jacks that used walnut shells. You can even visit the world's first Olympics!
Athletes are always looking for ways to go faster, hit farther, or get an edge on the competition. But what happens when new equipment changes the game? What's the difference between new equipment and an unfair advantage? Find out all of this and more in this issue of ASK!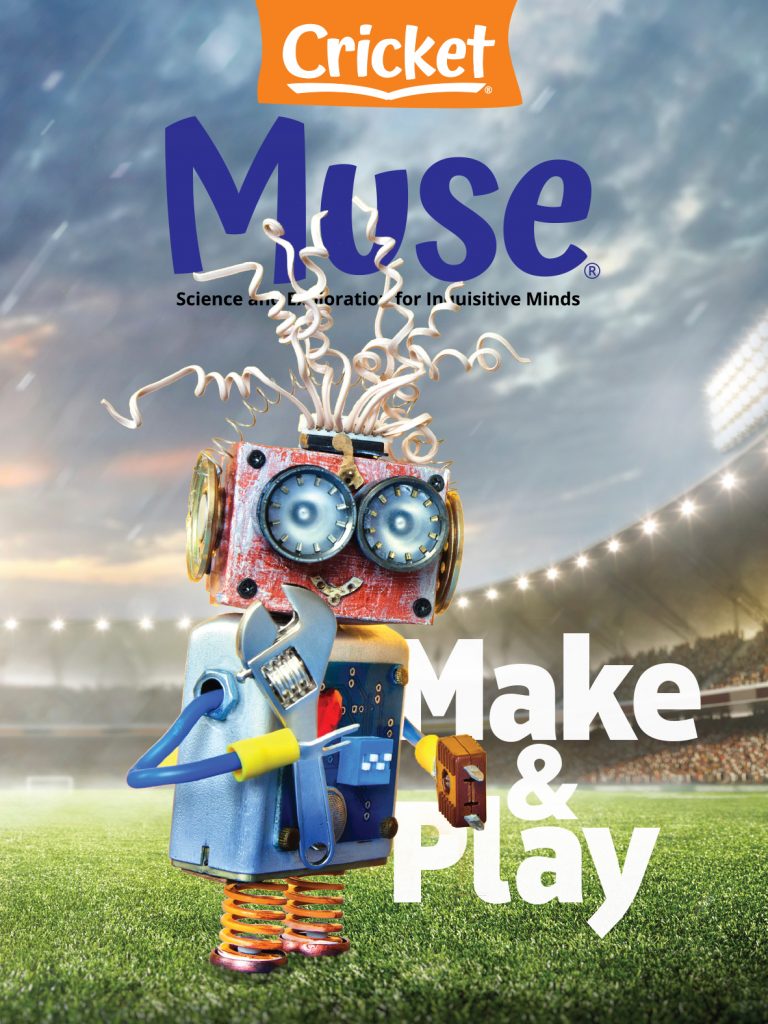 Have you ever wanted to invent your own games? There are only three things that a game needs to be: an objective, rules, and choices. Oh, and it needs to be FUN! This issue of MUSE is all about becoming a game maker. Try some exciting game design challenges to get your creative juices flowing! Enjoy an interview with Shawn Springs, a former NFL player who's now inventing safer football helmets and gear, then find out your own inventor personality!
Learn the secrets of ice climbing, find out how baseball's 'home plate' has changed over time, and test your strange sports smarts. Plus, find out how innovators are making video games more accessible to people with disabilities. How will this issue of MUSE inspire you to become a game changer?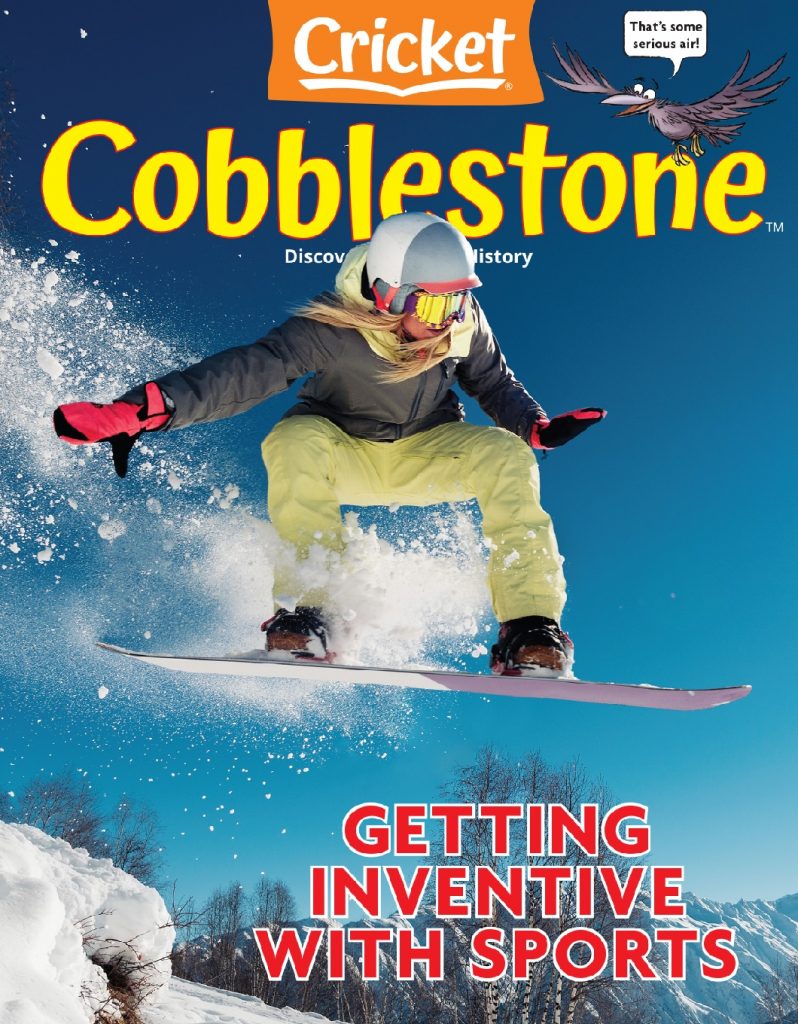 Have you ever noticed how many sports were invented in the USA? This issue of COBBLESTONE explores the connection between sports and invention in American history. Discover some uniquely American sports, from surfing to… snurfing. Meet people whose ideas made sports safer, more competitive, or simply more fun, like Howard Head. Although he was good at neither skiing nor tennis, he came up with inventions to help him that ended up revolutionizing the sports!
Bill Bowerman was inspired by a waffle iron to create a better running shoe. Then, travel to present day to meet Paralympic skier Sarah Will, who rediscovered the thrill of competition thanks to modern technology! How have balls for various sports and rules for your favorite games changed over the centuries? Find out in COBBLESTONE!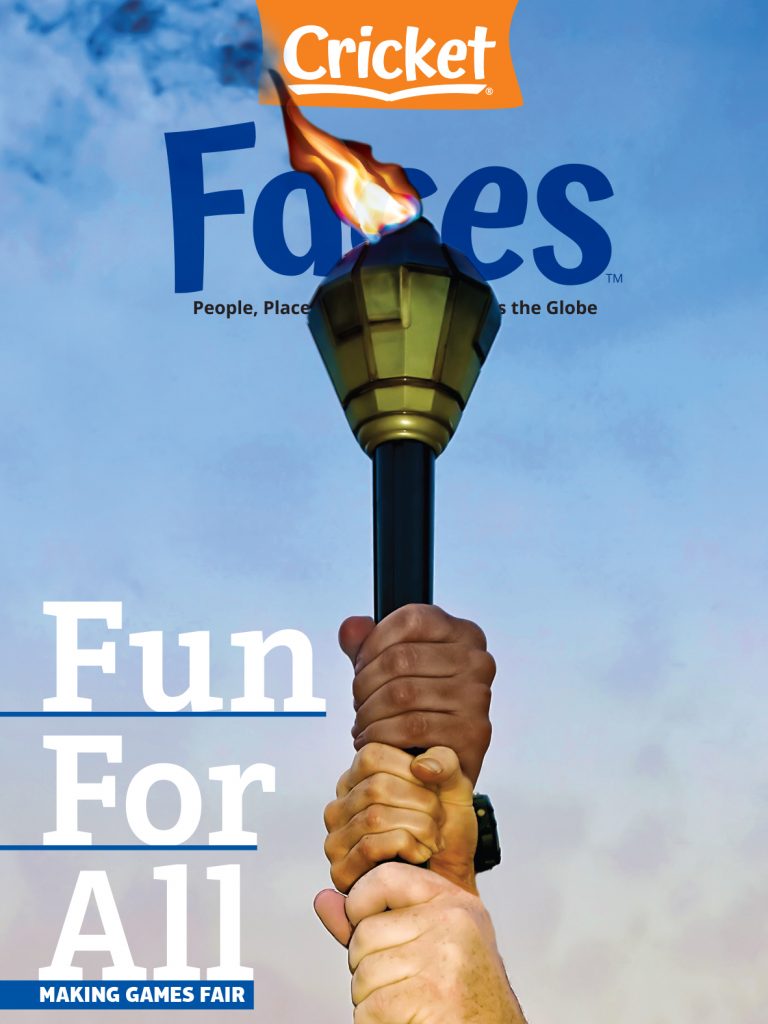 Sports should be fun for everyone and bring people together. This issue of FACES explores how sports have been modified to make them more accessible for everyone. That way, nobody gets left out of the fun! What's the oldest game in the world? We may not have one answer to that question, but ulama, an Aztec pasttime, is certainly one of the first! Find out how this game changed sports forever. Learn how KiwiSports makes athletics accessible to all kids in New Zealand, find out the power of therapeutic horseback riding, and learn all about the Special Olympics. Have you ever heard of Title IX? This piece of legislation made sports more available to women across the USA! Plus, match the appropriate helmet to the sport, learn the surprising history of Gatorade, and get to know some of the sea's finest athletes: dolphins!