Publishing children's magazines for the past 40+ years has given us quite an archive of engaging stories and beautiful illustrations to enjoy and share. The works of many children's book authors, who hold a special place in the hearts and minds of children (young and old), can be found inside the pages of our magazines.
Spider, the magazine for kids 6-9 years old,  is filled with fantasy and adventure stories, folk tales, non-fiction, poems and activities and written for the newly independent reader who is excited to read on their own. Many of the stories found in Spider are written by amazing story tellers who have written books that almost every kid has or has had on their bookshelf.
Beloved Authors Featured in Spider
Here are just a few beloved children's book authors and their stories featured in Spider magazine:
(Hint: Click on the image to download and enjoy the story!)
Anna Dewdney, who unfortunately passed away earlier this month, was the author of the super popular Llama, Llama book series. A New York Times bestselling author and illustrator, she shared some fun Knock Knock jokes with children in the June 1998 issue of Spider Magazine.
Tree House Knock Knocks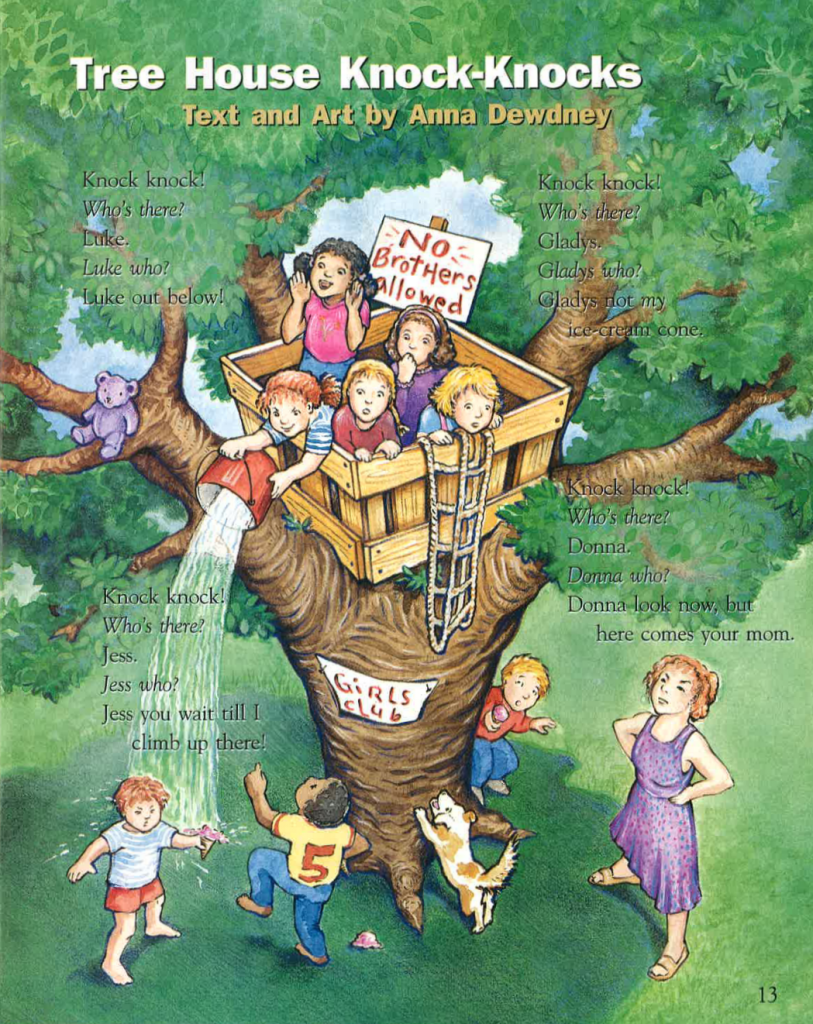 Daniel Pinkwater is a well-known author of young adult books, most notably Lizard Music. His book characters tend to be misfits who find themselves in strange situations, Pinkwater, who is also a talented illustrator, has published picture books and adult fiction as well. His story, Blue Moose, was reprinted in the June 2001 issue of Spider Magazine.
Blue Moose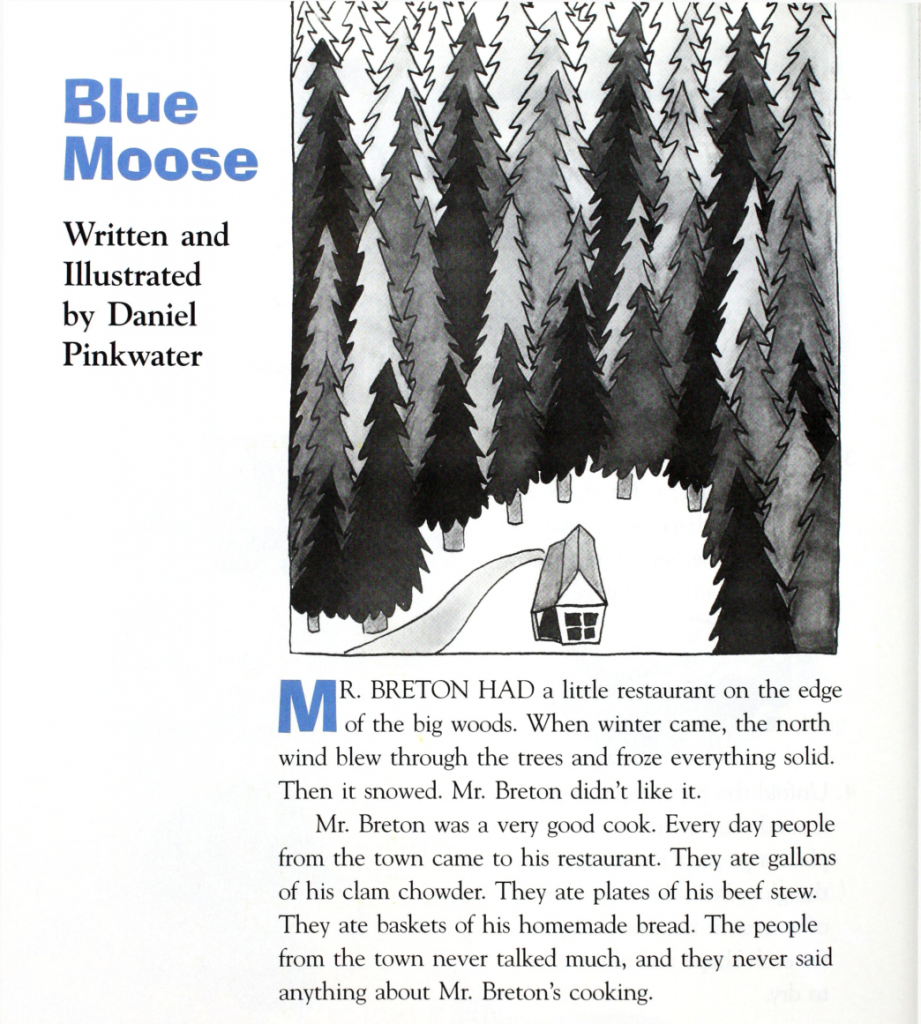 During his long writing career, Maurice Sendak, author of Where the Wild Things Are, was awarded the Caldecott Medal, the Hans Christian Andersen Award and the Laura Ingalls Wilder Medal. He was only one of two writers to win all three of these prestigious writing awards. His poem, March, was featured in March 2013 issue of Spider Magazine.
March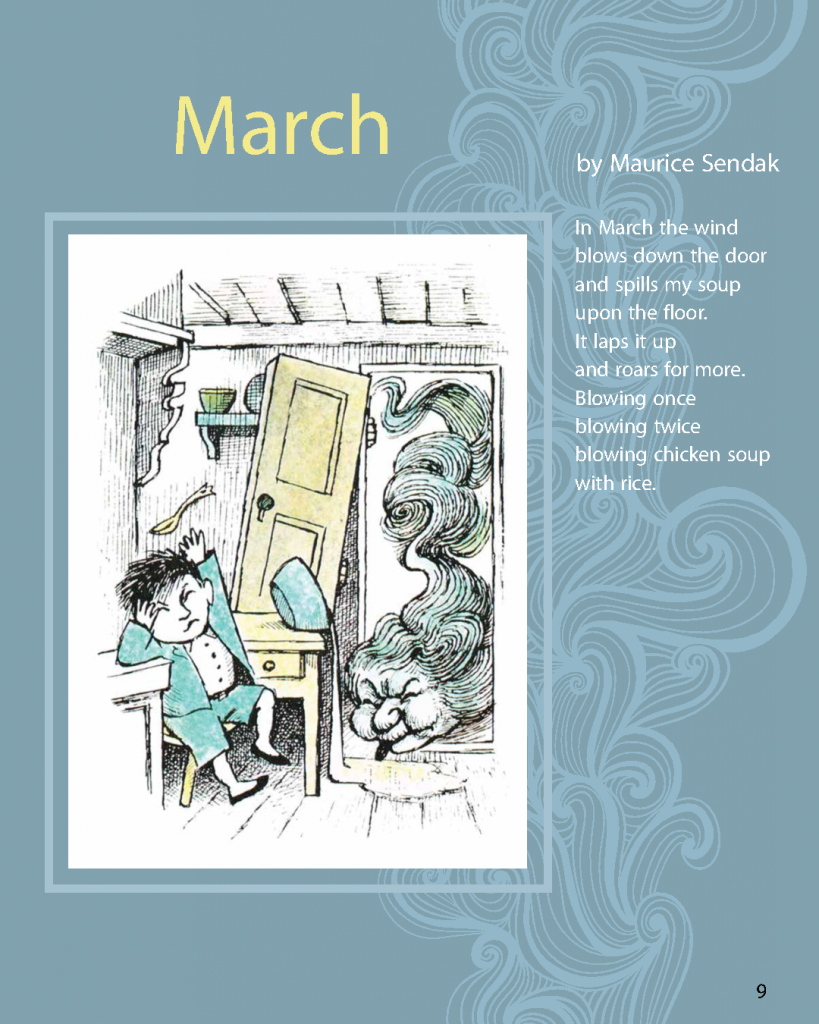 More about Spider Magazine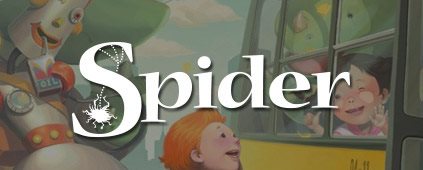 Spider is an advertising-free children's magazine featuring fiction, nonfiction, multicultural folktales, humor, recipes, games, activities, and puzzles created by award-winning writers and illustrators for kids 6-9 years old.