Winter break is one of the best times of year to snuggle up with a good story! Here are four free stories hand-picked from our award-winning children's magazines, all with wintery themes. Enjoy a Secret Santa gift exchange, a cat's winter adventure, a lonely queen's wish, and an Icelandic fairy tale that you can read over and over again!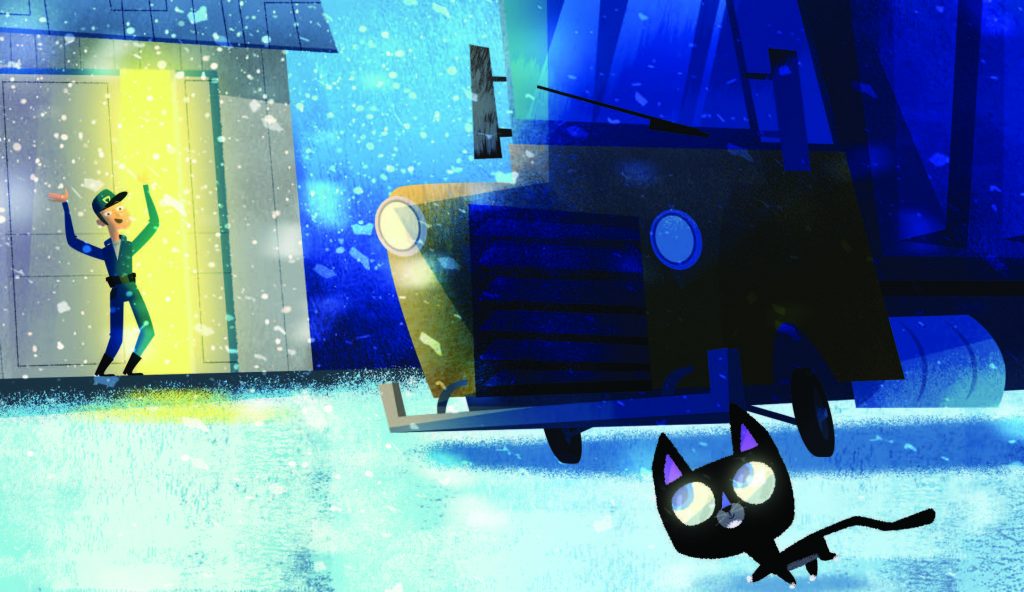 Oh, the weather outside is frightful, but the fire is so delightful! This adorable story about a night watchman and a curious kitten is just right for a snowy day. When a black kitten follows Tom the watchman around at work, he can't help but get attached to her. What better way for a lonely cat to spend the holidays than to find a new home? "Midnight and the Night Watchman" was written by John Sullivan with art by John Joven. Read and download it here!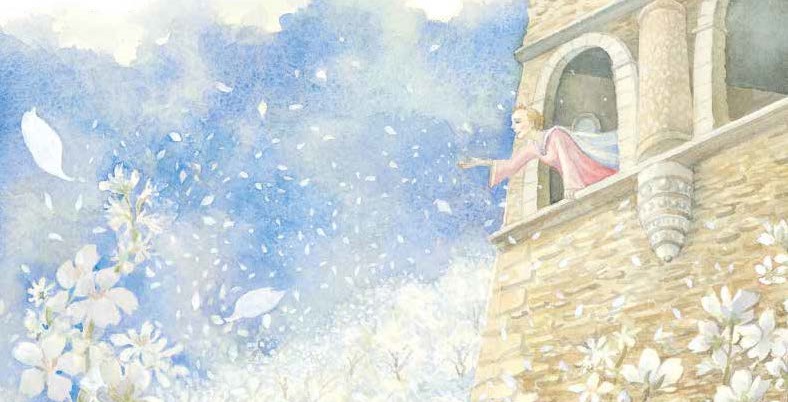 Have you ever had an impossible wish? In this lovely Portuguese tale from SPIDER Magazine, a young queen wishes desperately for snow in the wintertime. Her new husband's kingdom is too warm for snow, and even his wisest advisor's can't think of a way to make the queen's wish come true… until they settle on a surprising solution! "Almond Snow," written by Ona Síporín with art by Yoshiko Z. Jaeggi, is a lovely treat for anyone wishing for a white Christmas! Read and download it here!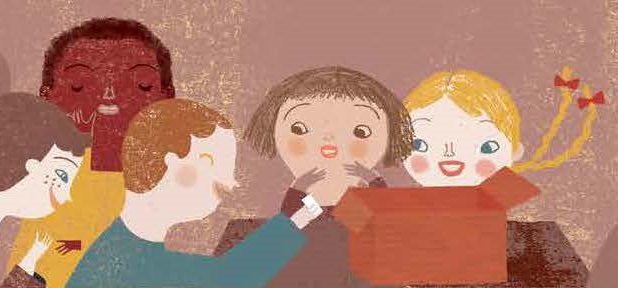 In this Christmas story, set during the Great Depression, a young girl named Delores learns about the true spirit of giving. When her name is assigned to the poorest girl in school at the annual gift exchange, she feels cheated. Why couldn't she get the bank president's daughter instead? She knows she'll never get a present from Betsy McClure. It takes her generous best friend, a pair of beautiful mittens, and some holiday kindness from an unlikely source to make her realize how much Betsy has to give. This story from CRICKET was written by D.L. Strawn with art by Marta Antelo. Read and download it here!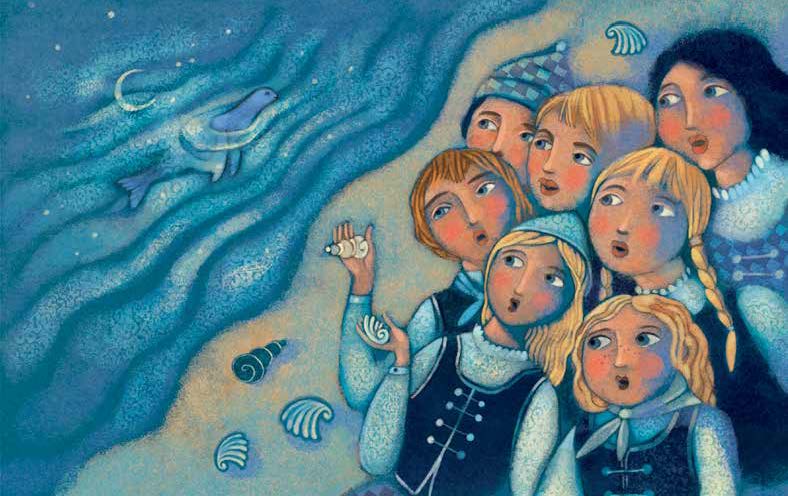 Icelandic fisherman and farmer Halli is captivated by the sea. Although his life in the wilderness is lonely, he believes he hears beautiful singing telling ancient tales and wants to find where it's coming from. On the twelfth day of Christmas, his wish is granted– and his life changes forever. When Halli takes a seal skin from the beach, he doesn't know that it belongs to one of the Sea People, a woman who lives as a seal 364 days a year. Find out what happens after she comes home with him in this story, written by Lance Nixon and illustrated by Alida Massari!