Can you believe that 2021 is already here? So much excitement awaits us here at Cricket as we embark on a new year full of fascinating magazine topics, a new Invent It challenge, eMentoring, language learning, and so much more. As we ring in the new year, we wanted to share a sneak peak at the January 2021 issue of CRICKET, our flagship magazine!
A walk down memory lane
CRICKET has been around since 1973 and has delighted generations of children with the highest-quality kids' literature. In fact, some of our current CRICKET subscribers are third-generation readers! One of my favorite things about CRICKET, having grown up reading it myself, is that there really is something for every kid in each issue. You'll find realistic fiction, fantasy, futuristic sci fi, historical fiction, poetry, biography, folk tales from around the world, memoirs, and more. I was definitely more of a 'unicorns, fairies, and dragons' kind of kid, and there's plenty in the pages of CRICKET to enchant a fantasy fan, but being presented with an assortment of stories that I might not have sought out myself meant that I found myself absorbed in all genres of literature.
The title of the January 2021 issue is "Winter Warmup," and it's certainly a warmup act for a year full of fascinating fiction and nonfiction! Enter a world of centaurs and dwarves, sisters lost in space, meowless cats, and the real Robinson Crusoe.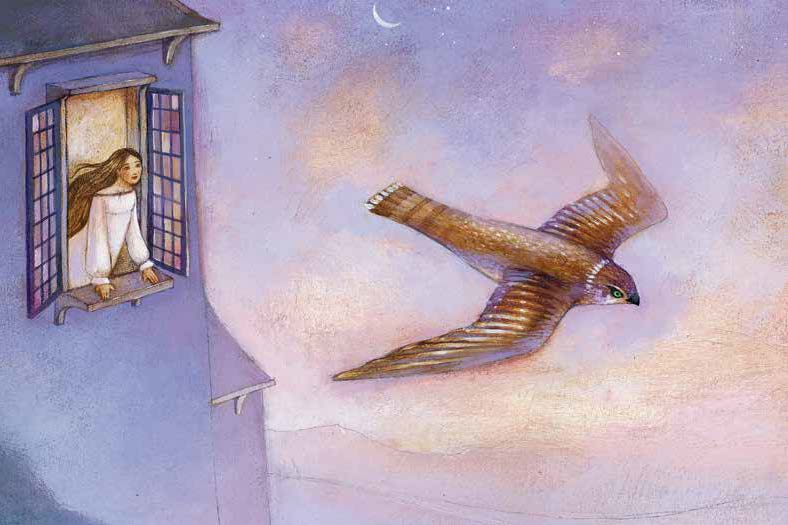 Fascinating fiction
Jessalyn couldn't be more nervous to give a presentation about her cat in front of her class– but things only get worse when the student before her gives the exact same presentation! Did Esha really copy Jessalyn's project, or could her cat be living a double life? Find out in "The Cat With No Meow," written by Alexa Tondreau Dahl and illustrated by Michelle Schneider.
When Katerina receives a beautiful box as a gift from her father, she finds a feather inside. She hardly expects it belongs to a prince, cursed to roam the earth bearing the form of a falcon by day! The first part of Deborah Gee Zigenes' retelling of this Russian legend appears in the January 2021 of CRICKET… which means readers will have to wait until February to see what will happen to the falcon prince!
In the fantasy story "Forfeit," a young centaur makes a treacherous journey into dwarf territory to find an herb to cure her sick mother. Will the dwarf king be merciless when he catches her, or could it be the start of a new era of peace? "Forfeit" was written by Melva Gifford and illustrated by Ingrid Kallick.
Call it the worst driving test ever. When Max is taking her pilot's exam, she crash-lands on an undiscovered moon and is forced to place her older sister, Sera, into suspended animation. Part 1 of Rachel Delaney Craft's harrowing sci-fi adventure, "Sisters and Other Life Forms," appears in this month's CRICKET! Find out if Max can save her sister– and herself– in the February issue!
Amazing true stories
Speaking of being stranded in an unfamiliar place, meet a real-life castaway, Alexander Selkirk. Marooned on an island after an argument with his ship's captain, Selkirk survived alone for four years and four months! Read the incredible true inspiration behind Robinson Crusoe in "A Man Cloth'd In Goat Skins," by Karen de Foy with art by Gavin Rowe.
Kids who love ponies will enjoy Constance Rutherford's memoirs about her time on her grandfather's farm in the 1940's. A man who cared deeply about his Shetland ponies, he wanted them cared for by good owners and not subjected to hard labor in the mines. Read about the history of these hardy little beasts and the forgotten story of the pit ponies that worked in the mines.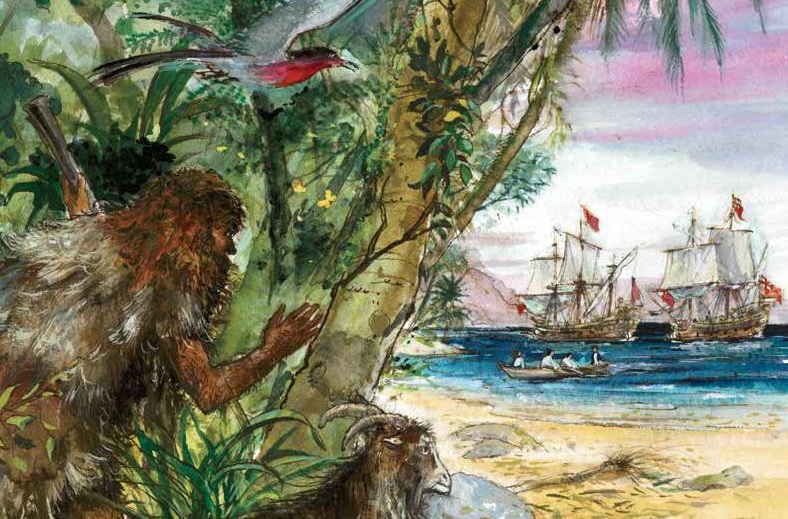 Regular features
Don't forget about the regular departments that lend CRICKET some of its timeless magic! In the "Cricket Country" comic strip, the gang splits into teams for the biggest snowball fight ever! Enjoy letters from CRICKET readers and get a start on your 2021 reading list with some readers' favorite first sentences of beloved books. Read the winning short stories from the September 2020 contest– all tales of time travel! Don't forget to check out this issue's "Old Cricket Says" column to learn some amazing facts about the arctic tern, the world's migration champion!
Which story or article from this issue was most interesting to the kids in your life?