When I was about 10 years old, my family went on a trip to Lake George, where we visited Fort Ticonderoga. I remember that trip for two reasons. First, I lost the buckle off one of my patent leather shoes. Second, the fort was in the middle of nowhere! Two hundred and fifty years had passed since the site had played a pivotal role in U.S. history, but I felt like we were still on the frontier.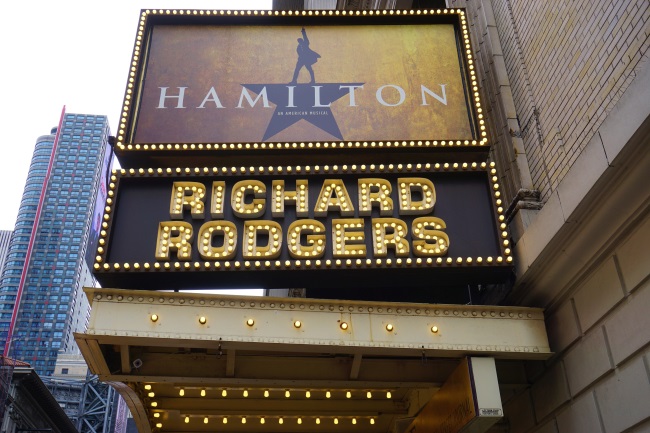 I didn't know then all the things I know now about the French and Indian War and the Revolutionary War and Fort Ticonderoga's role in those conflicts, but that experience left an impression on me as a kid, and I think about it a lot as an adult. It's my earliest memory of visiting a historic site and feeling I had time-traveled into the past.
As the editor of COBBLESTONE  Magazine, I try to think of ways to get our readers to experience that "time-traveling" sensation. I realize the fact that I get goosebumps during visits to Jamestown and Antietam, or after reading Lewis and Clark's journal entries or immigrants' oral histories, doesn't mean I can re-create that feeling for all our readers—but I really enjoy those experiences. I believe history is fascinating and dramatic, and sometimes an opportunity to show kids just how relevant and dramatic it is presents itself in an unusual way.
About a year ago, I was trying to narrow down a list of themes for COBBLESTONE to cover for 2016. I happened to read an article describing a play—a musical—about Alexander Hamilton. I think at the time the play was still off-Broadway, but it was getting outstanding reviews.
I learned the creator, Lin-Manuel Miranda, had gotten the idea for his show after reading Ron Chernow's book Alexander Hamilton. I'd read that book, too. To be completely honest, as I started the book, I'd thought, what am I going to learn that's new about Alexander Hamilton?
As it turns out, a lot.
Chernow's extensive research had enabled him to weave a fascinating story about history. And now here was a show that was taking that 18th-century topic and using 21st-century forms of music and dance to bring it to life. I thought, wouldn't it be great for our readers to learn about this effort to present history dramatically? I decided to devote one of our fall 2016 issues to Hamilton and to see if I could make that connection.
By the time I got around to organizing the Hamilton issue, Hamilton: An American Musical had moved to Broadway. I asked Kathiann Kowalski, an author with whom I've worked for years, to pursue an interview with someone connected to the show.
Within a couple of weeks, Kathi had made contact. In her successful email, she acknowledged Mr. Miranda's commitment to education for young people and said this about COBBLESTONE's mission: "Rather than just describing history, COBBLESTONE really endeavors to show readers why history matters and how the past is present in our lives today. Along those lines, my editor and I are especially keen to profile Mr. Miranda and his hit musical Hamilton for our readers." The show's media relations office agreed to help us.
In the months that followed, Hamilton: An American Musical became the hottest ticket on Broadway and won 11 Tony Awards. (I can only imagine how many interview requests the show's PR firm received.) It did take a while to get the actual interview, but I am so glad about a number of things: that Kathi took the assignment, that her description of the shared messages of the play and the magazine—of making history attractive to young people and of getting kids to think outside the box and creatively about ways to present history—resonated with the show's media people, and that we got an interview with Miguel Cervantes, the actor who will play Alexander Hamilton in the Chicago production of the show, in COBBLESTONE's October issue before our deadline!  Mostly, I am thrilled that Mr. Miranda's creative genius has reminded us that U.S. history is alive and well. I am guessing that Hamilton audience members regularly get goosebumps!
Editor's Note: Subscribe to COBBLESTONE and we'll send you the Alexander Hamilton issue free! With each subscription you'll receive an entire year's worth of articles, stories, and activities showcasing more than 200 years of our country's history from the premier American history magazine for kids ages 9 to 14.  From the Founding Fathers to the issues facing our country today, COBBLESTONE is dedicated to bringing American history to life.