Summer is the perfect time to relax with a good book! A book is the perfect companion for days spent at your comfy air-conditioned home, a blanket on a sunny beach, a remote mountain cabin, a long car trip, or anywhere else you and your family spend your summer. That's why we'd like to recommend five books written specially to help kids learn Mandarin Chinese! Language learning doesn't have to stop while your family is on vacation.
Katrina Liu's fabulous "Mina Learns Chinese" books are designed to make Chinese language learning easy for non-native speaking families. They were inspired by her daughter, whose name is also Mina. Liu wanted her daughter to grow up feeling confident in her heritage and to become bilingual, opportunities that she didn't have as a child. The books are written in both Simplified and Traditional Chinese, and also come with English, Pinyin, and audio recordings. There are many advantages to being bilingual, and these books will help your kids reach that goal!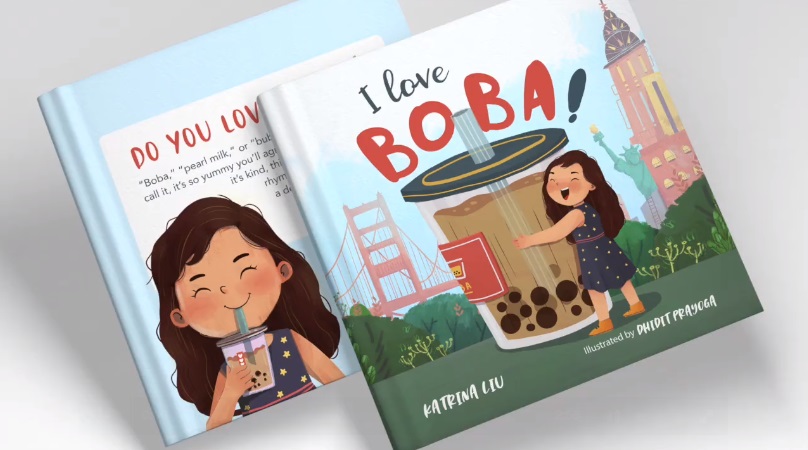 I Love Boba
This book is a fun choice for families because it comes with an excuse to go out for a sweet treat! Boba is a delicious drink with chewy tapioca 'pearls' that originated in Taiwan and is popular all around the world. The book is a celebration of this popular drink as well as Asian cultures. This colorful rhyming story was written for ages 3-6. It comes in an English-only edition and a bilingual edition (English and Traditional Chinese with Pinyin). Check out I Love Boba here!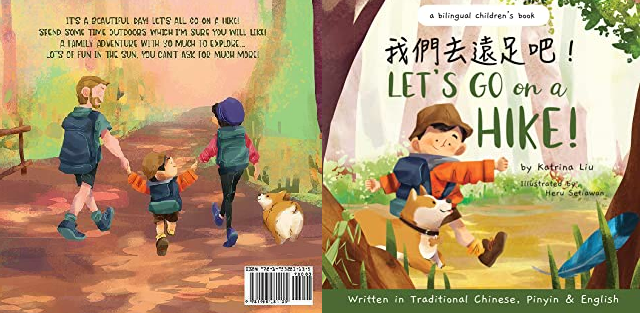 Let's Go on a Hike!
What better time than summer vacation to go on a hike? Follow a family on an exciting hiking trip with this book for ages 2-6! Be sure to bring along this book on your next outdoor adventure, or read it to get the kids excited for your trip! This book is not only bilingual but is also written about a biracial family. This sweet, colorful book is a great way for kids to see families like theirs represented in their books. Let's Go On a Hike is available in both traditional and simplified Chinese with Pinyin, and English. Get the book here!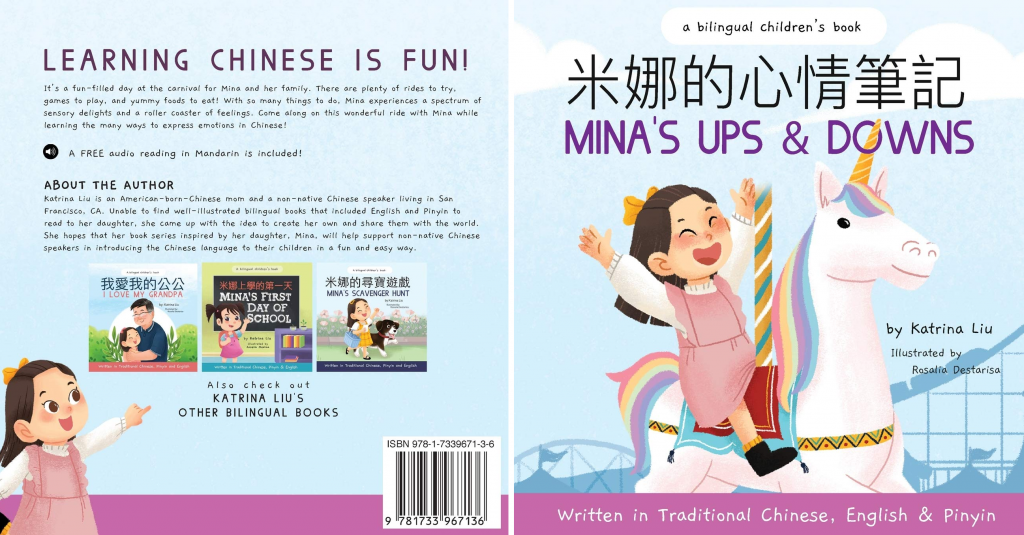 Mina's Ups and Downs
There's no summer fun like a day at the carnival! A carnival means cotton candy, rides, music, and so much more. Join Mina and her family for a day filled with excitement, sights, sounds, and a roller coaster of emotions. Sometimes, even a super fun day can lead to sensory overload. This story is perfectly geared to the interests and experiences of kids ages 2-6. Read it in traditional or simplified Chinese, English, or both! Find more information about both versions of the book here.

Mina's Scavenger Hunt
Time for a summer scavenger hunt! Mina and her puppy, Musubi, are on a hunt for a list of special items, and your kids can help her find them. Kids who read this bilingual book won't only help Mina find the things on her list– they'll also learn to recognize Chinese characters! Families who are more familiar with pinyin can use it as a guide for Chinese character recognition. Discover both editions of this fascinating book.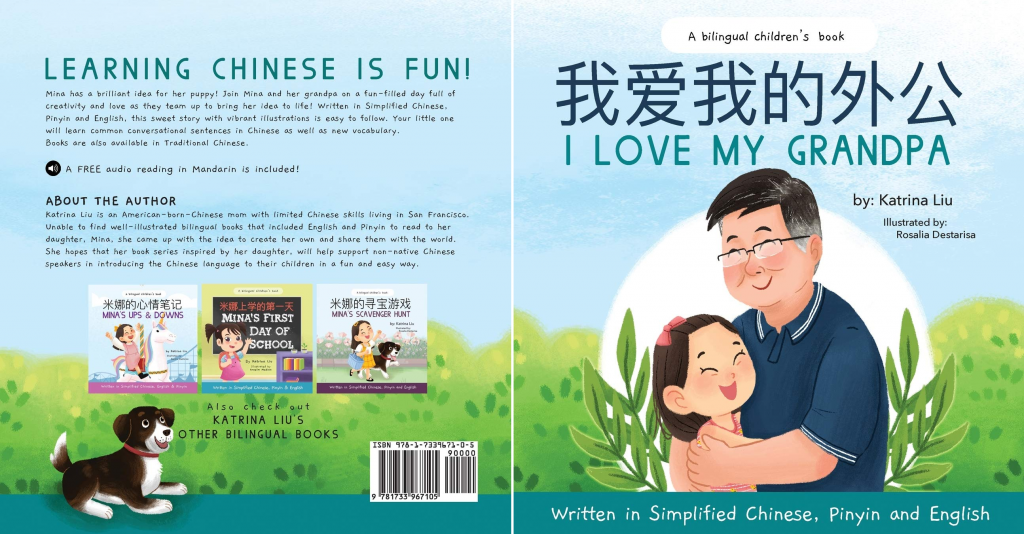 I Love My Grandpa
This adorable book would make an especially good gift from a grandparent– or to read while visiting a grandparent's house! When Mina has a great idea to build a new house for her dog, her Gong Gong (Grandpa) helps make it a reality. The loving bond between grandfather and granddaughter will make this story a family favorite. The audio recording that comes with this book is especially fun because it includes different voice actors for Mina and Gong Gong. Get I Love My Grandpa here!
What's your family's favorite way to learn Chinese together?