This month, CRICKET Magazine celebrates a BIG milestone. It's our 50th anniversary! That's right: believe it or not, this magazine has been around for 50 years! That's generations of kids who've delighted in the award-winning stories, poetry, articles, comics, and artwork gracing its pages.
Our story begins with our founder and first editor-in-chief, Marianne Carus, who believed that children deserved high-quality literature just as much as adults. Over the years, we've been proud to share work from notable authors and illustrators like Lloyd Alexander, Isaac Bashevis Singer, Trina Schart Hyman, Eric Carle, Tomie dePaola, Astrid Lindgren, Quentin Blake, Ursula K. LeGuin, Neil Gaiman, Hilary Knight, Gene Luen Yang, and so many more. Phew!
In celebration, our September issue of CRICKET is full of plenty of celebratory goodies to mark this special anniversary– and we'd like to share some of them with you!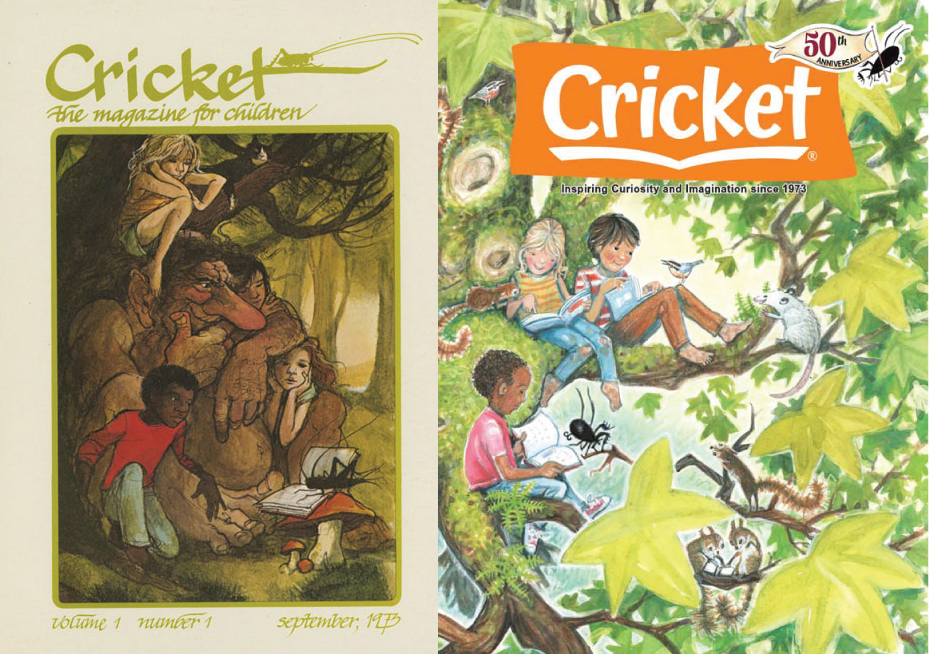 A Peek Into Our 50th Anniversary Issue
One of our favorite monthly features in CRICKET Magazine is "The Letterbox," which publishes letters from readers all around the country. This month's "Letterbox" is a little bit different. We're featuring letters from readers who are a little bit more, shall we say, mature than our typical reader base. Some have read CRICKET since they were small children themselves. Some are newly rediscovering the magazine as adults decades after they last read it. And others were inspired by CRICKET to pursue careers in creative writing themselves! It's definitely a heartwarming read. You can check it out in this portal!
If you'd like to join in the celebration with Everybuggy, try your hand at making some bugalicious party treats! From festive pops to a refreshing drink, these recipes from CRICKET Magazine are fun for everyone.
Finally, have you ever wondered how CRICKET Magazine got its name? It all started with a story by author Isaac Bashevis Singer. Old Cricket tells the tale in the long-running column "Old Cricket Says." You can find it in the portal alongside the buggy party treats! (Pssst: it's time we shared one of CRICKET's best-kept secrets. In the earliest issues of CRICKET, "Old Cricket's" column was ghost-written by Lloyd Alexander, best-known for the Chronicles of Prydain.)
Want to explore even more? You can purchase a single copy of our 50th anniversary issue here!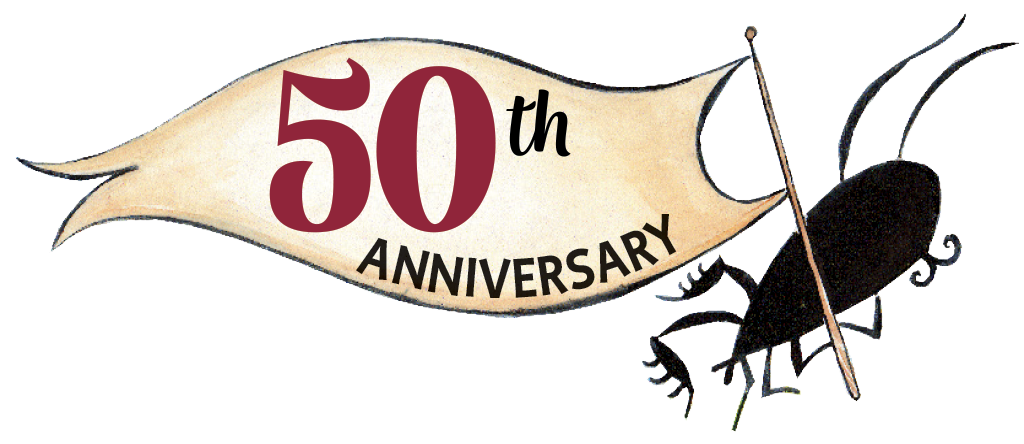 Join in the Celebration!
Do you have memories to share with us? We love hearing from CRICKET readers, past and present. If you have photos of your kids reading CRICKET, lovingly preserved issues from years past sitting on your shelf, or just a favorite story or memory you enjoyed from CRICKET, let us know! Get in touch with us at support@cricketmedia.com!
The party continues on our social media channels. We've been taking a chronological journey through CRICKET history, one week at a time. Every Thursday, we publish a CRICKET cover image from the next successive year. We started on January 5 with our September 1973 cover by Trina Schart Hyman. As of September 28, we've made it up to our September 2011 cover by Ingrid Kallick!
We're also sharing letters, testimonials, and behind-the-scenes glimpses of CRICKET Magazine! Follow us on Facebook, Twitter/X, Instagram, Threads, and LinkedIn for more!
"Cricket is a celebration of childhood. For half a century, generations of children have shared a love for its inspiring and imaginative stories, beautiful art, and especially for its quirky bug characters—Cricket, Ladybug, and the rest—whose silly adventures and commentary in the margins make kids laugh out loud."

CRICKET Editor Lonnie Plecha