If you are a parent of a school aged kid, you've probably heard about how students lose around two months of reading, writing, and math skills over their summer break and have lower test scores after the break then before.  Because of this summer learning loss, the first two months of a new school year is often spent catching students up to where they were before they can progress further.
What can we, as parents, do to prevent our kids' learning loss?
Encourage your kids to read all summer long.  According to the non-profit First Book, kids who read beat the summer slide!  So, schedule reading time into their daily activity schedule – 20 minutes a day can and does make a big difference.  It doesn't matter if they read chapter books, comic books, fiction, non-fiction, magazines like Cricket, or even the almanac – they all count!
What if your child is a reluctant reader?
Much to my dismay, my tween son does not enjoy reading. Every evening, he fights me tooth and nail when I insist he read for at least 20 minutes. Eventually, he resigns and heads to his room to read, usually choosing a short story or comic. I realize he selects what to read based on the length and format of the book, but as long as his selection is actually readable, I don't say a word. However, I don't compromise on the 20 minutes of time he must spend reading it.  And, often times, his reading selection captures his attention for much longer (although he would never admit to it).
Preventing the Summer Learning Slide
Cricket Media has been creating magazines for children since 1973, so we have thousands of wonderful, interesting, and informative stories in our archives that are accompanied by world-class illustrations.  The stories we have published are created to encourage kids to think, imagine, and believe.  And, because they are created especially for our magazines, many of the stories are short, quick reads that can be enjoyed by young voracious readers and reluctant readers alike.
Starting today, and every Thursday, for the next 6 weeks, we are going to select a few stories around a popular summer theme and make them available to download and share with your kids. Even if they only read the story we share each week, it can still make a difference in stopping the summer learning slide.
Week 1: Let's Go Camping
Enjoy these two stories about camping and don't forget to stop by next Thursday to see what next week's theme is!
Camping in the Rain
By Cynde Reese
Art by Jada Rowland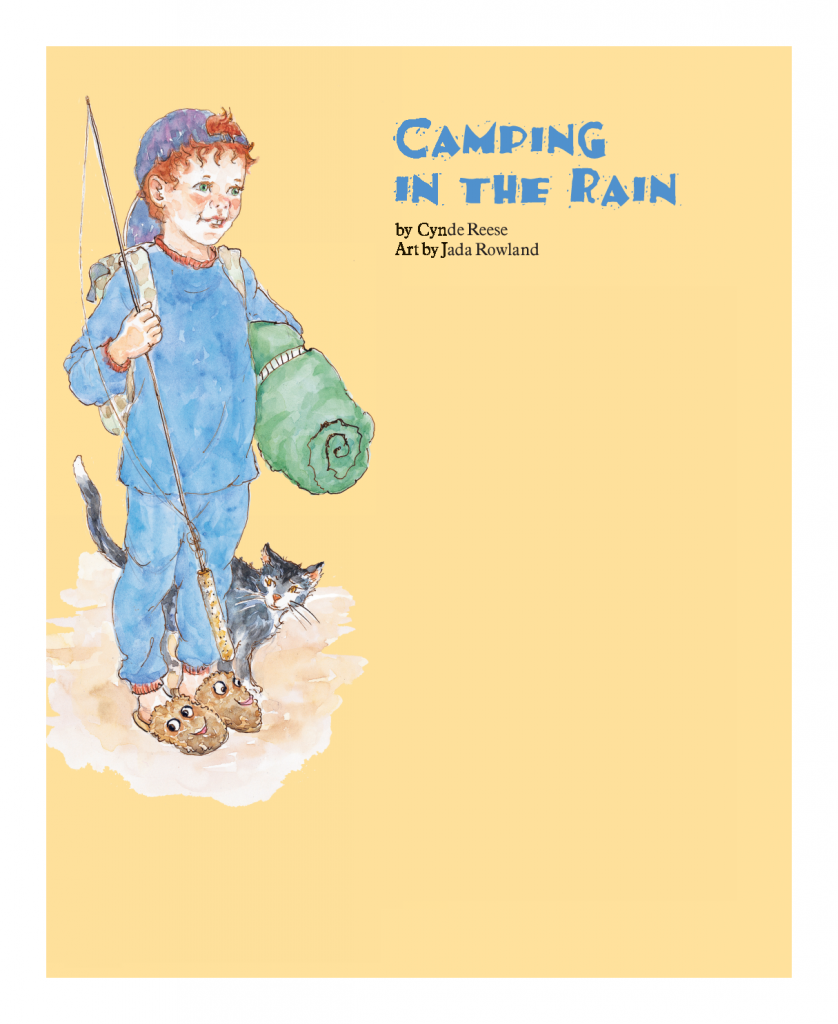 Nightlights
By Eric Henderson
Art by Will Hillenbrand