I'm feeling very Zen today. It's certainly not because it is the first day of summer break, since that has already resulted in an entire box of cereal being dropped all over the floor and a resulting tantrum when my daughter was told she had to actually clean it up herself. And it definitely isn't because we have new kittens in our house, since that has resulted in very wet floors from a kitten who somehow managed to fall in the toilet. So perhaps it is because today has been officially designated the International Day of Yoga.
According to the International Day of Yoga website, yoga is a 5,000-year-old physical, mental and spiritual practice which aims to transform both body and mind. Hon'ble Indian Prime Minister, Mr. Narendra Modi described yoga as an "invaluable gift of India's ancient tradition. It embodies unity of mind and body; thought and action; restraint and fulfillment; harmony between man and nature; a holistic approach to health and well-being. It is not about exercise but to discover the sense of oneness with yourself, the world and the nature."
If you want to bring some of this harmony into your life (and seriously, who wouldn't want to add a bit of calm to our crazy days) but aren't sure how to start, below you'll find two articles with pictures of easy Yoga poses. Why not get everyone in the act and see if you can't achieve that sense of oneness with your entire family? Even if you don't manage true harmony, you might just get a few minutes of quiet, and that could almost feel Zen-like.
Download these articles: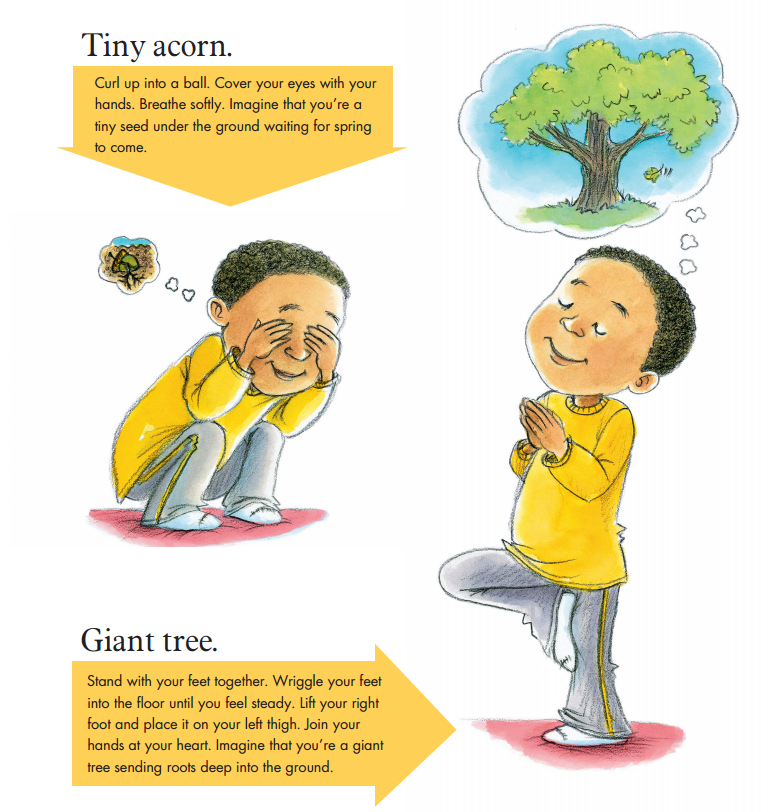 For even more articles like these, be sure to subscribe to your favorite Cricket Media children's magazine.