What is a leader? A leader is a person who unites us and inspires us to work together toward a common goal. A leader is a person who is responsible for guiding the group toward new heights of success, individually and collectively, and for bringing out the best in each of us. In a symphony, the maestro is the leader. In sports, the captain of our team is the leader.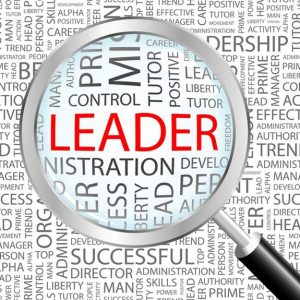 Leaders are everywhere! They are in our family, classroom, team, community, state, and county. At home, parents are the leaders. At school, teachers, librarians, and principal are the leaders. The leader of our community is our mayor. The leader of our state is our governor, and the leader of our country is our president.
Some leaders lead with their words. Some leaders lead by example with their actions and deeds. Some leaders bring out the greatness within each of us. Those leaders are great leaders.
In his play, The Twelfth Night, William Shakespeare wrote, "Be not afraid of greatness. Some are born great, some achieve greatness, and some have greatness thrust upon them." Maybe Shakespeare was thinking of one of those great leaders. Maybe one of those great leaders is you.
Response Ability
Responsibility is our
Most favored point of view;
Responding with ability
To what we say and do.
—Charles Ghigna
The Right Touch
A thoughtful word, a thoughtful deed,
We never lose the knack,
For kindness is a boomerang
That always comes right back.
—Charles Ghigna
Success Full
Never doubt what you can do
No matter what the chore;
Success comes when we care enough
To do a little more.
—Charles Ghigna
Think Tank
It doesn't take an army
To think what can be done;
One person with just one idea
Is more than ten with none.
—Charles Ghigna
Virtue Us
Integrity comes not from words,
Though spoken near or far;
It does not come from what we say,
It comes from who we are.
—Charles Ghigna
Winning Strategy
Self-discipline is what it takes
To find a way to win;
To see if you have what it takes
Just take a look within.
—Charles Ghigna
Charles Ghigna – Father Goose® lives in a treehouse in the middle of Alabama. He served as poet-in-residence and chair of creative writing at the Alabama School of Fine Arts, and as a nationally syndicated feature writer for Tribune Media Services. He is the author of more than 100 award-winning books for children and adults from Random House, Disney, Hyperion, Scholastic, Simon & Schuster, Time Inc., Abrams, Charlesbridge, Capstone, Orca and other publishers. His poems appear in hundreds of magazines from The New Yorker and Harper's to Cricket and Highlights. For more information, please visit his website at FatherGoose.com