Everyone knows about Mother's Day and Father's Day, but did you know that October 11 is designated as the International Day of the Girl Child? To celebrate this special day with the awesome young girls in your life, we're sharing four free stories from our October issues for girls of all ages. Some are fiction, some are nonfiction, but all showcase girls who are determined to live life their own way!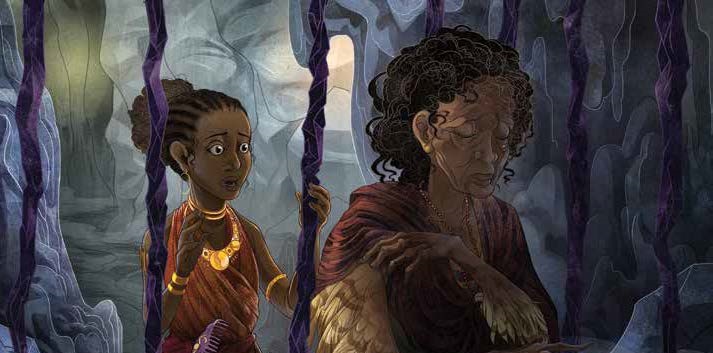 Yara and the Witch Queen (CRICKET Magazine, Ages 9-14)
Princess Yara's parents have warned her about the dangers of witchcraft for years. She feels safe and comfortable living in a kingdom where witchcraft is illegal and all practitioners are banished. So naturally, Yara is startled to discover a witch imprisoned in the palace where she lives! It turns out that the truth about magic in her kingdom is more complicated than she believed. In this moving fantasy story, Yara learns not to take appearances for granted and learns to have the compassion and independent thinking skills of a true queen. Yara is a brave and smart heroine who isn't afraid to do the right thing, no matter how risky.
You may want to talk to your daughters about what they would do if they were in Yara's shoes. Is it right to break the rules when the rules are unjust? Have they ever realized they were wrong about somebody? What did they do? Yara and the Witch Queen was written by Rachel Delaney Craft and illustrated by Corinne Reed. Read and download it here!
Gabi Mann: Friend of Birds (MUSE Magazine, Ages 9-14)
It's not unusual to see a Disney princess get by with help from animal friends—squirrels bringing her slippers and birds tying her sash. But that could never happen in real life, right? Meet Gabi Mann, a real 12-year-old girl, who has enjoyed close feathered friends since she was four years old. When she started sharing her lunch with crows and maintaining a fully stocked bird feeder, the crows began to thank her for her generosity in a very avian way. They started leaving her strange little gifts, from charms to toys to rusty screws! She's kept over 200 gifts from her crow friends. Gabi dreams of becoming an ornithologist or veterinarian when she grows up, working to study or help birds. You can read an interview with Gabi about her unique experiences in this article from MUSE! Read it here!
Crows are no birdbrains. They're actually one of the smartest animals in the world! It's thanks to people like Gabi that scientists continue to learn just what these mysterious birds are capable of. If your daughters could make friends with animals, which ones would they choose?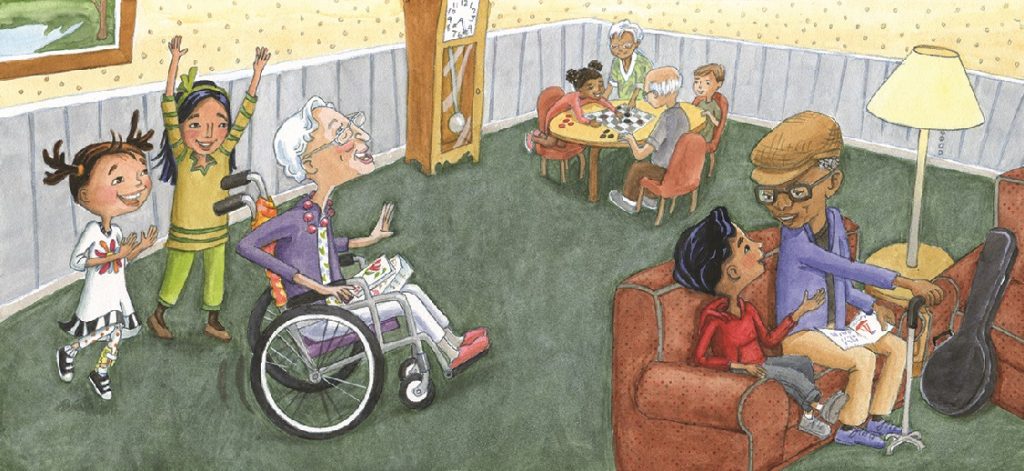 Maya is a little bit nervous about Community Service Day at a senior home. It's her first day wearing her leg brace to school, and even though she likes how fast and strong she feels when she wears it, she's not sure how she could explain it to other people. But when she meets 103-year-old Joan, she realizes that they have a surprising amount in common, despite their age gap—and that there's nothing scary about talking about mobility aids. It's refreshing to read a story from the point of view of a young girl with a disability, especially one as thoughtful and loveable as Maya. Read and download it here.
Younger girls may not understand why some people use wheelchairs, braces, or crutches to get around. This story, written by Leslie Bernard Booth and illustrated by Terri Murphy, creates a great opportunity to explain how these tools help people. Other girls may be delighted to see a heroine who has something in common with them. Have your daughters ever felt different from other children? What did that feel like? What helps them feel strong?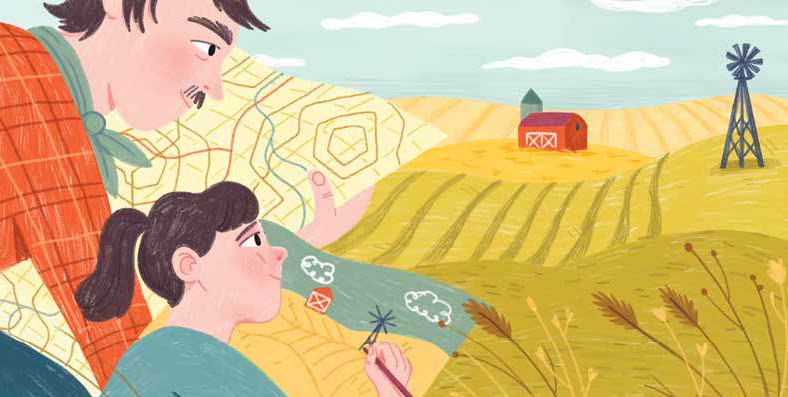 Marie Maps the Sea (ASK Magazine, Ages 6-9)
Marie Tharp's father always told her, "When you find your life's work, make sure it is something you can do, and most important, something you like to do." But she was interested in so many subjects that she could never make up her mind! Then one day, Marie's geology teacher showed a class a map of the earth. She noticed that almost three-fourths of it was plain blue water… but what was underneath it? Nobody knew! This engaging article introduces young children to an amazing woman in American history that they may never have heard of before: the woman who mapped the ocean floor and proved the existence of plate tectonics! Read about how she did it!
When Marie was working, from the 1940's through 1960's, female scientists had a difficult time being taken seriously. It was a long time before scientists recognized her for her work. Marie proved that girls can do anything that boys can do—and that they can be anything that they want to be! Have the girls in your life ever done something that nobody else thought they could do? What did it feel like? Do they have any big questions about the mysteries of the world?
To find out more about Marie Tharp, check out this blog post!