No tricks here, just treats! We're sharing five new stories from our award-winning children's magazines for all ages– just in time for Halloween! What time could be better to sit around a fire and listen to pleasantly spooky stories? Get ready to visit a ghostly library, pick out a Halloween costume, look for a goblin, learn about owls, and visit a pumpkin patch!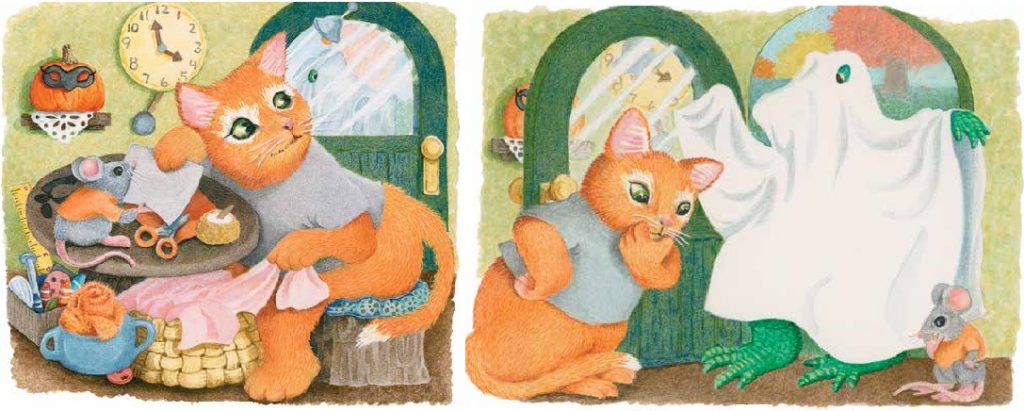 What will Cat and Mouse do when they can't decide on costumes for Alligator's Halloween party? They only have two hours to come up with something good! It seems like every time they think of something, someone else has already picked that costume! Will they ever choose a costume in time? This adorable and funny story was written by Maggie Murphy and illustrated by Leslie Tryon. Read and download it here!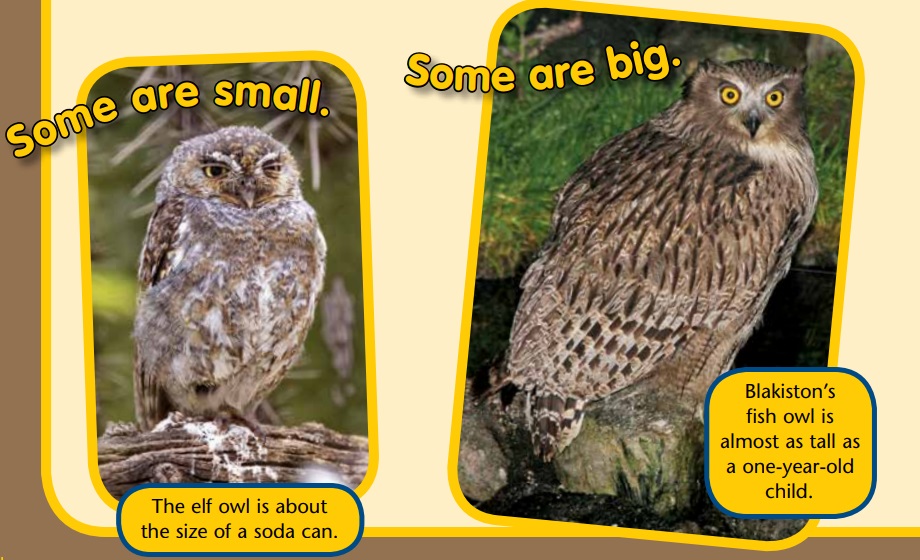 Let's add a little nonfiction reading to the Halloween mix! Owls live on every continent except Antarctica, but even though they're so common, they're still shrouded in mystery. Maybe it's because they usually only come out at night! This fascinating article by Tracy Vonder Brink will answer all of our questions about owls– and teach you some new information that you never thought to ask! Read and download "Whooo's Out at Night?" here!

The rabbi's day started just like any other– until he heard a mysterious sound in the synagogue cellar! First there was a thumping, then there was a scratching, then there was a clang! After consulting his neighbors, the story spread across town that there was a goblin in the synagogue cellar! But is this rumor really the truth? What's actually lurking inside the cellar? And how will they get it out? Read "The Goblin in the Synagogue Cellar" by Jacqueline Jules (with art by David Wenzel) to find out!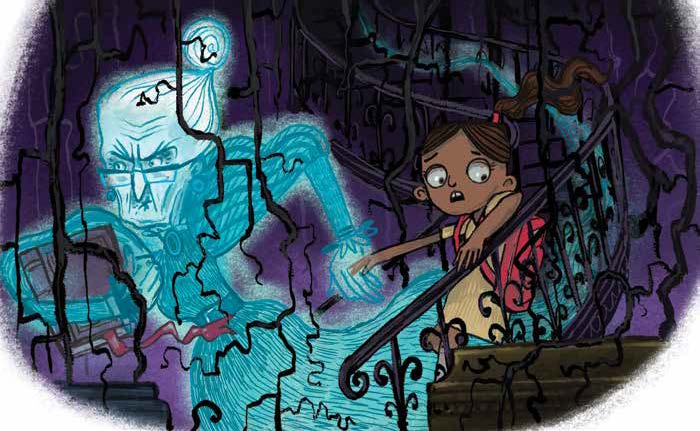 Maya has never visited the public library before. That means that when she takes a wrong turn, she doesn't realize that where she'd headed is no ordinary library. Instead of books, this library carries ghosts who can share their knowledge on any subjects. Maya can check out any time she'd like– but will she ever leave? Find out in "The New Arrival," by G.G. Russey with art by Bats Langley.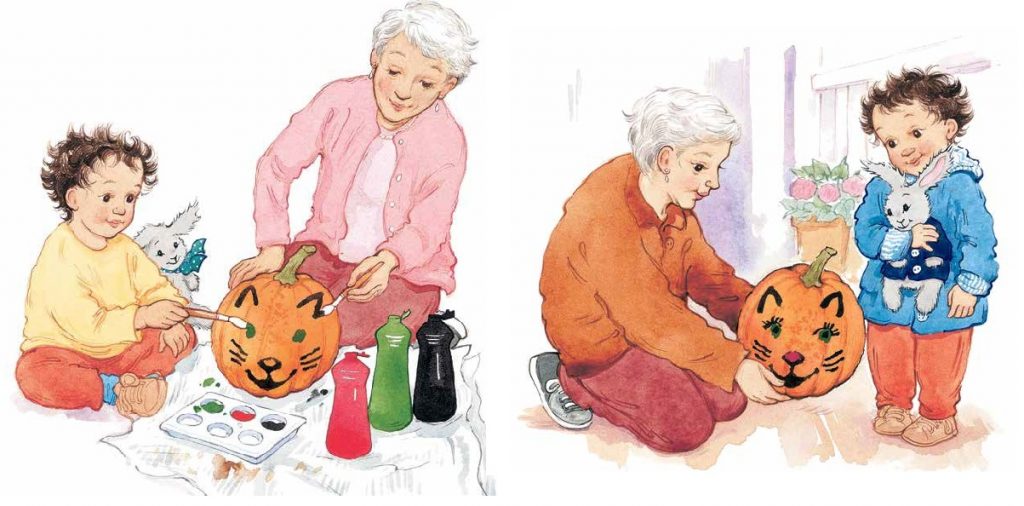 Every issue of BABYBUG Magazine includes a sweet short story about the adventures of a toddler named Kim and a stuffed rabbit called Carrots! In the October 2020 issue, Kim and Carrots get to pick out and decorate a Halloween pumpkin! This is the perfect little story to read with small children before decorating their own Halloween pumpkins! Read and download this month's "Kim and Carrots" story, written and illustrated by Clara Vulliamy!