When you are creating that tray with all of mom's favorite breakfast treats, here are some extras to include that will make mom's day. First, here's a link to our beautiful, free, printable Mother's Day cards. Print these out, have everyone write mom a love note, and include them on the tray for mom's reading pleasure. Once mom has eaten and snuggle time is about to begin, pull out the story below, shared from a previous issue of Ladybug magazine and also available on our Story Bug app for the perfect complement to her special meal. There's no better way to say "I love you."
The Mommy Elves by Ellen Rosen. Art by Lee White.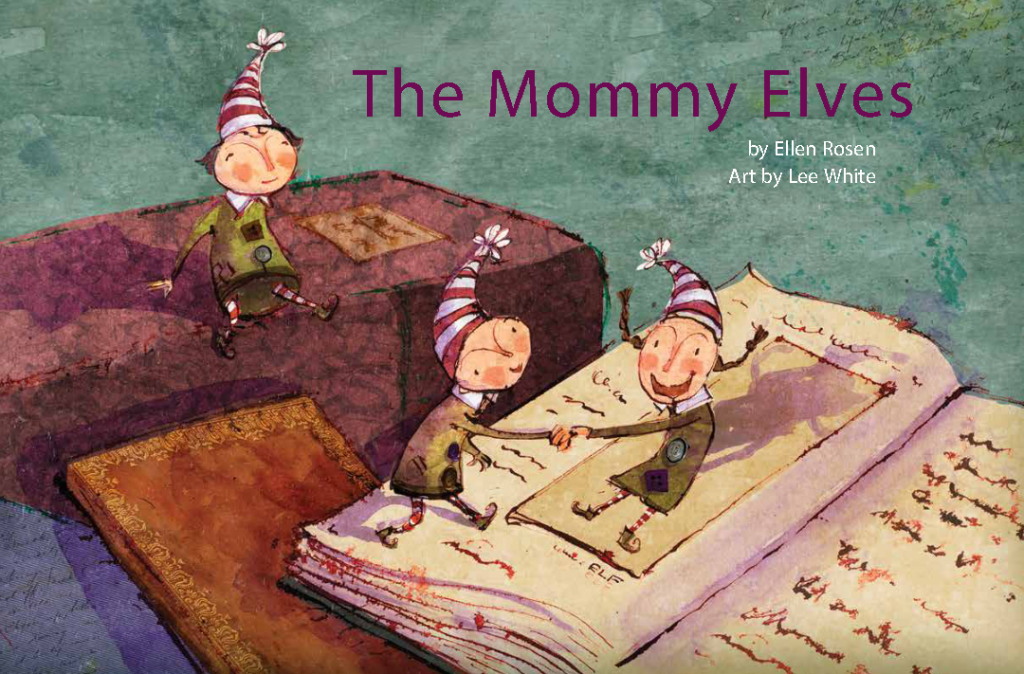 Have a Happy Mother's Day!