Every year about this time, we residents of the planet Earth get a visit from the Perseid Meteor Shower, a light up the sky event caused when the pieces of comet debris from a comet named Swift-Tuttle heat up and burn out (at a rate of 37 miles per second!) as they enter the Earth's atmosphere.
This year, however, the sky show is predicted to be better than ever with double the amount of meteors visible in the night sky. That's why science geeks everywhere are encouraging people of all ages to get outside in the predawn hours and discover the wonderful world of space. To help you prepare for your late-night excursion, here is a roundup of articles from around the web about how and where to get the best view.
November 17, 1966: Night of Meteors
by William Sheehan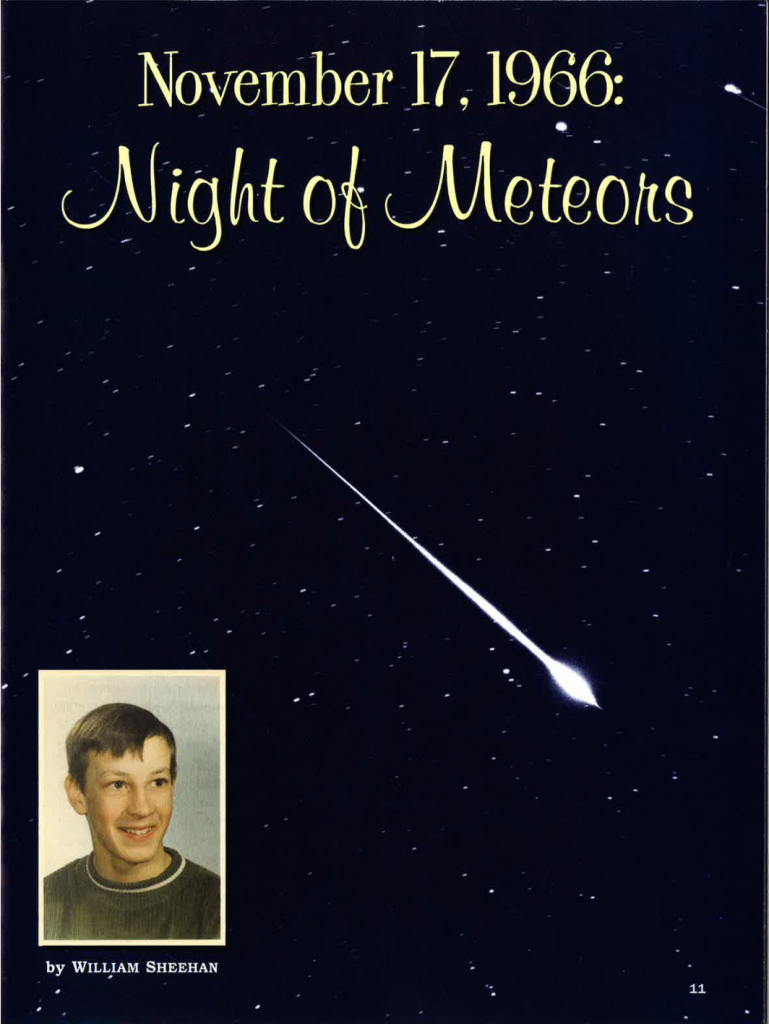 If you do head outside and take some pictures, we'd love to see them. Be sure to use the hashtag #cricketmedia to share photos of your sky watching party. We won't even laugh at how messy everyone's hair is.