It's almost time for trick-or-treating and costume parties, so our treat for you is this collection of free stories from our award-winning children's magazines! Meet a monster, visit a fall farm, solve the mystery of a haunted house, and more with these stories from our October magazine issues. There's something for kids of all ages!


"Ghost in the House" from CRICKET Magazine (Ages 9-14)
Some ghosts bang on walls and move things around just to scare people. Some are trying to look for something they lost while they were alive. And some don't realize they're ghosts at all! But the ghost in Asher's house just really, really HATES Gadzooka Bubblegum! She plays eerie music on the piano, arranges his gum into a frowny face, and scares him whenever he chews gum. Will he find out the ghost's secret identity and learn how to stop the haunting? This story was written by Bradford H. Robie for CRICKET Magazine, with art by Kris Easler. Read and download it here!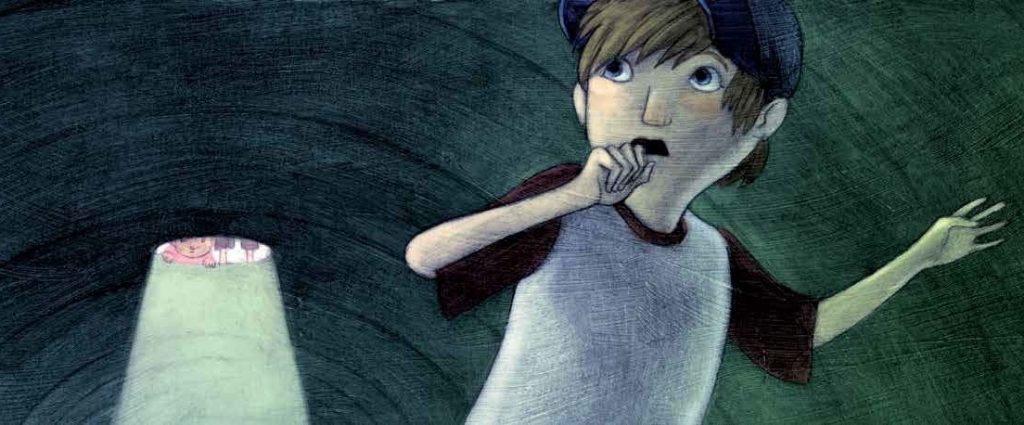 "Fitting In" from CRICKET Magazine (Ages 9-14)
As the new kid in his neighborhood, Dylan just wants to fit in as all of the other boys on his street gather to tell scary stories. But before he can share his creepy tale, he has to pass a test. If he can crawl through the sewers without a flashlight, he will officially be considered one of them. But things aren't always what they seem– and Dylan may not be the only creature trying to fit in! Larry C. Kay's spooky story, illustrated by Kelly Murphy, appears in the latest issue of CRICKET Magazine! Read and download it here!


"The Monster in the Cafeteria" from SPIDER Magazine (Ages 6-9)
You've heard of monsters hiding under the bed or in the closet, but what about in your own stomach? Maybe that's what growls and rumbles when you're hungry! In Tina Connolly's funny story from SPIDER Magazine (illustrated by S.Y. Lee), that's exactly what happens to one student. Will the monster in his stomach devour his best friend, or will he be able to pacify it with some lunch? Read and download the whole story here!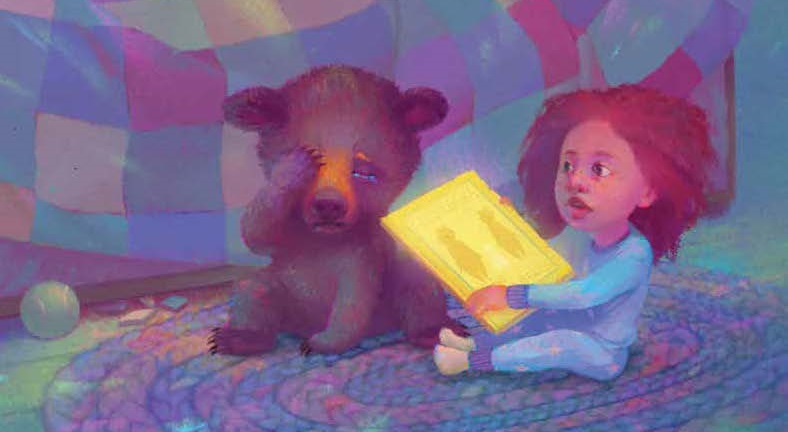 "Sydney's Visitor" from LADYBUG Magazine (Ages 3-6)
Does your child have a favorite story that they love to read again and again and again? How would they feel if the main character from that story was transported into their bedroom? Sydney doesn't know what to do when Baby Bear shows up in her house after a night of reading "Goldilocks and the Three Bears." Will she be able to help him find his way home, or will he become her new roommate? This adorable story from LADYBUG Magazine was written by Julienne Guillaume and illustrated by Christopher Cyr. Read and download it here!

"Mem and Grandpa at the Farm Stand" from LADYBUG Magazine (Ages 3-6)
There's nothing like a crisp fall day buying fresh fruits and veggies– and it's even nicer when you do it with your grandpa! Follow Mem and her grandfather as they pick out apples, ingredients for vegetable soup, and some colorful fall decorations in this sweet story from LADYBUG Magazine. After that, maybe your family can make some vegetable soup or apple pie together! "Mem and Grandpa at the Farm Stand" was written by Margi Rossetti with art by Taeeun Yoo. Read and download it here!