Look around outside. What do you see? A bird? A flower? A sunset? A tree? Each one would make a great haiku — for you!
The Japanese haiku, one of the oldest forms of poetry, teaches us much about the art and craft of poem-making. The entire poem consists of only three short lines, yet the haiku contains all the basic elements of poetry.
The haiku is understated and concise. It is lyrical and dramatic, poignant and precise, personal and universal. Sometimes it is witty. But always it is ethereal and timeless, as meaningful today as it was hundreds of years ago when Basho, Buson, Issa and the other masters of haiku first began exploring its potential as an art form.
Here are a few samples of my haiku. I hope you enjoy them. I followed the Japanese tradition of using seasonal imagery to portray the cyclical aspect of Time and Nature.
After reading through these, you may want to try writing some of your own.
SUMMER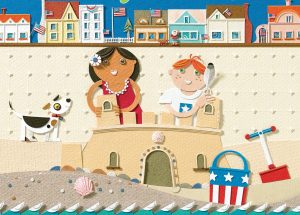 June
The cricket calls to
the meadow, each evening he
hears his echo sing.
July
Beyond fields of rice
shadows sway to moonlight's breeze,
lithe bamboo dancers.
August
Listen, the forest
waits for summer's final song,
the whippoorwill sings.
FALL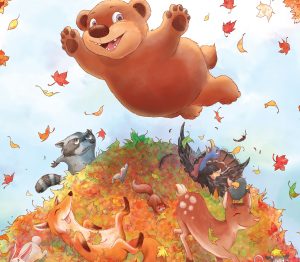 September
Shadows bow to the
setting sun, pray to the sky
for blessings of light.
October
Artist autumn comes,
paints her blush across each tree,
drops palette, and leaves.
November
Geese fly south pulling
over the mountaintops a
stone curtain of sky.
WINTER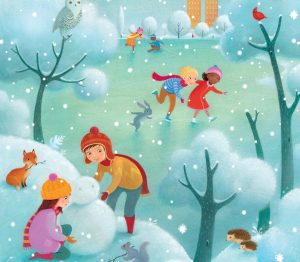 December
The last lullaby,
an owl cries out through the pines,
the north wind answers.
January
A sleeping doe stirs
beneath her blanket of dawn,
a new year rising.
February
The sea lion roars
across the far horizon,
storm clouds stalk the shore.
SPRING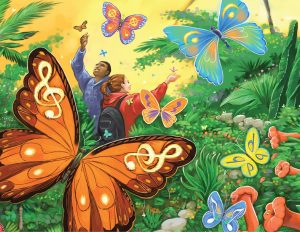 March
A field full of pale
parachutes, dandelions
adrift in the wind.
April
Ivory butterflies
perch on black branches,
the dogwood blossoms.
May
The cherry blossom
wakes, stretches, opens herself
to the morning sun.
 Charles Ghigna lives in a treehouse in the middle of Alabama. He served as poet-in-residence and chair of creative writing at the Alabama School of Fine Arts, instructor of creative writing at Samford University, poetry editor of English Journal for the National Council of Teachers of English, and a nationally syndicated poetry feature writer for Tribune Media Services. His poems have appeared in The New Yorker, Harper's, Rolling Stone, The Village Voice and The Wall Street Journal. He is the author of more than 100 books from Random House, Disney, Hyperion, Scholastic, Simon & Schuster, Time Inc., Abrams, Boyds Mills Press, Charlesbridge, Capstone, Orca and other publishers. He speaks at schools, conferences, libraries, and literary events throughout the U.S. and overseas, and has read his poems at The Library of Congress, The John F. Kennedy Center for the Performing Arts, the American Library in Paris, the American School in Paris, and the International Schools of South America. For more information, please visit website at FatherGoose.com