Summer is coming to an end, but that doesn't mean that there's no more time for fun family outings! We already shared our top tips for family fun in Chicago, but Cricket Media's DC office is a hop, skip, and a jump from the National Mall. The Smithsonian is right in our backyard!
Some people call the Smithsonian Institution the world's largest museum. In fact, it's 19 museums—plus a zoo—and they're all completely free! If you're a parent, the idea of exploring this massive treasure trove is as exhausting as it is exciting. That's why we're providing some tips about seven kid-friendly and fun Smithsonian exhibits and experiences,- along with some free reading material to accompany them!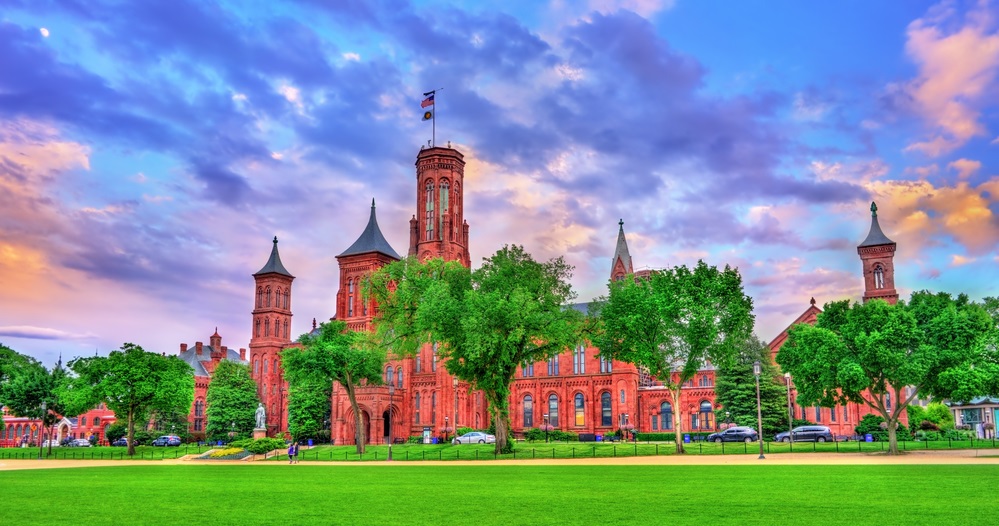 Discovery Theatre (Smithsonian Castle and S. Dillon Ripley Center)
The Smithsonian Castle is certainly one of the most impressive buildings on the Mall, and kids will be awestruck at the idea of visiting a "real castle." Despite its grandeur and history, however, it's mainly used as a visitor center these days. There isn't much inside to interest kids other than an opportunity for a snack or bathroom break.
But right next door, beneath a quirky little copper dome, is the true hidden gem of the mall: the Discovery Theater. This kid-friendly live theater is an amazing introduction to the performing arts for little ones. With a special focus on cultures around the world and science concepts, the Discovery Theater is as entertaining as it is educational. Upcoming shows feature stories about Latin American heritage and a fun musical about a family Thanksgiving.
Kids bitten by the theater bug can practice acting with this fun play from SPIDER Magazine, "Fern the Mighty." It features a pirate ship, a talking parrot, and a brilliant girl who saves the crew! Read and download it here.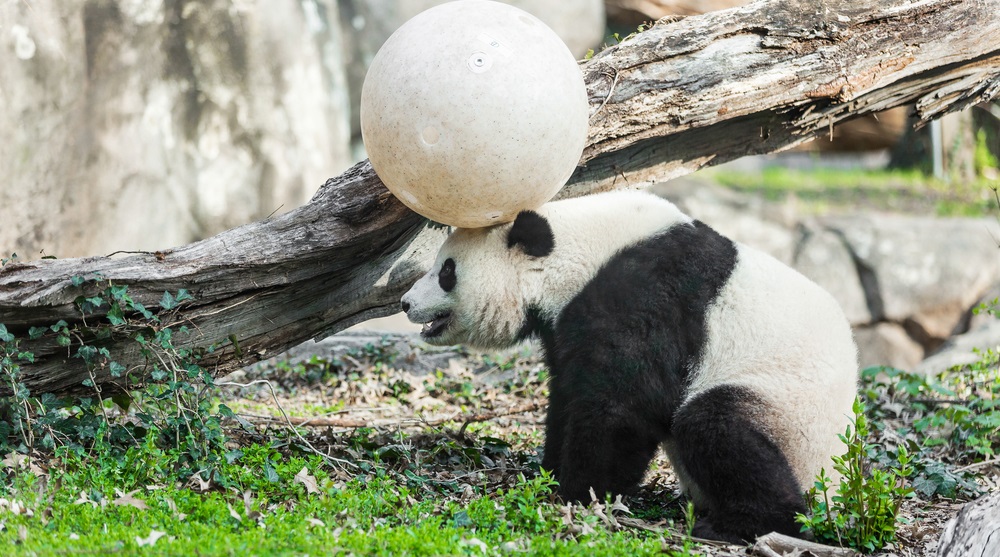 The National Zoo
What could be a more iconic childhood experience than a trip to the zoo? Unlike many zoos, with their long admission lines and expensive ticket prices, anyone can walk into the Smithsonian's National Zoo. Zoos can be an overwhelming experience for kids—lots of walking, hot or chilly weather, heavy crowds, and so much to see and do– but with free admission, there's no pressure to see everything in one trip.
Parents might want to plan a trip based on their kids' interests. Some especially kid-friendly highlights include a kids' farm, active otters and sea lions, quirky Great Apes, and of course, the zoo's pride and joy, giant pandas! Interactive activities for kids can be found at exhibits housing cheetahs, tigers, pandas, elephants, and more. There's also a carousel featuring many of the zoo's rare species!
Kids who love learning about animals might want to know how zoos are helping save their favorite species. Here's a few interesting examples from our STEM Magazines for all ages.
For preschool-age children, "Helping Pandas" from CLICK Magazine, describes how zoos take care of baby pandas and why it's important to protect these rare creatures. It also features some truly adorable photos of baby pandas! Read it here.
Elementary students between the ages of 6-9 might be alarmed to learn how rare tigers truly are. This article, "Saving The Tiger," from ASK Magazine, gives some information about the work that's being done to protect them!
Tweens who want to know more about zoos behind the scenes will be fascinated by this article from FACES Magazine. It profiles Dr. Tara Harris, who's working with the Minnesota Zoo to save endangered species. Read it here.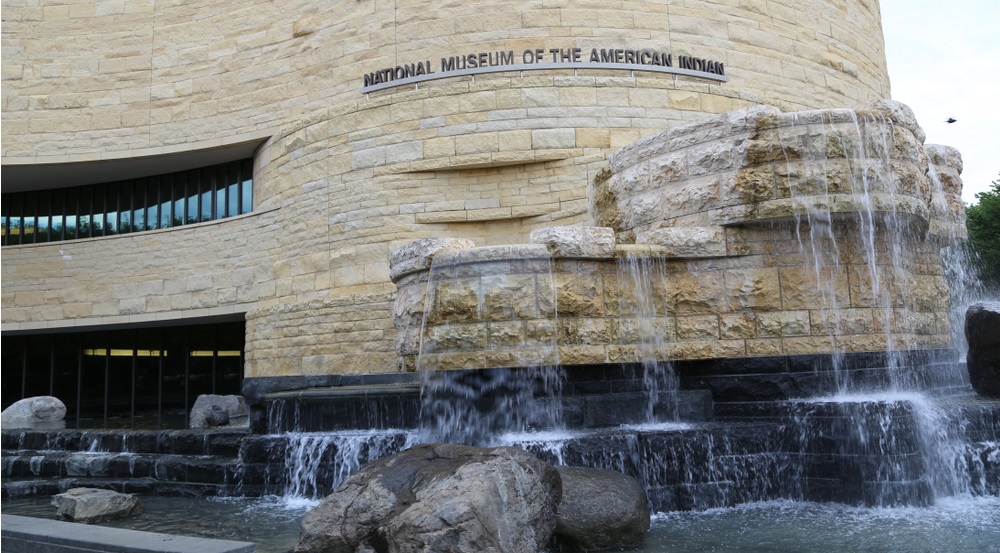 imagiNations (Museum of the American Indian)
Did your kids know that the outline of the United States contains many nations? The Smithsonian's Museum of the American Indian focuses on the history and culture of Native and indigenous people. This soaring building might seem imposing, but it contains one of the best exhibits for kids in the Smithsonian!
imagiNations lets kids explore Native cultures in a fun, hands-on way. They can weave giant baskets, build an iglu, simulate snow-shoeing or kayaking, sit inside a tipi, and much more. There's even opportunities to read children's books and create artwork to take home if kids get overstimulated. We suspect that even teens might want to try some of these cool activities under the guise of 'helping' their younger siblings. The Museum of the American Indian also features a terrific cafe, Mitsitam, that serves dishes inspired by native foods. (Picky eaters will still find plenty of traditional favorites to enjoy here!)
Older kids who want to read more about the wide variety of indigenous cultures might be interested in FACES Magazine. FACES explores people, places, and traditions around the world one topic at a time. The March 2019 issue was dedicated to Indigenous people around the world, from Russia to Hawaii to Mexico and beyond! Get the issue here.
Spark!Lab and Wegmans Wonderplace (National Museum of American History)
The American History Museum has been called 'America's attic' because of its huge and eclectic collection of artifacts. Kids may not be interested in old industrial equipment or handmade quilts, but that doesn't mean they won't find inspiration at this huge museum.
The Lemelson Center for the Study of Invention and Innovation has created a world-class interactive space for kids ages 6-12 to create their own inventions. Many of the ever-changing activities here are built to connect to museum exhibits. One special display you might spot in Spark!Lab? The winning prototypes from the 2019 Invent It Challenge, which Cricket Media sponsors along with the Smithsonian and Lemelson Center. Here are some tips to get kids started on inventing! Younger kids can enjoy a mini children's museum in the Wegmans Wonderplace, which allows tiny tots to pretend to work at a grocery store or cook, experiment with magnets and gears, play on a boat, and more.
Kids with interests in trains, fashion, military history, inventing, music, boats or other specific topics will find plenty of exhibits to suit their passions. Others might enjoy a display of superhero memorabilia, the ruby slippers from The Wizard of Oz, or a giant dollhouse. And don't miss the 'Star-Spangled Banner' itself, safely tucked away behind glass for preservation!
If your child never wants to leave the American History Museum and delights in sharing fun facts about history, introduce them to COBBLESTONE. This magazine gives readers an in-depth look into topics and time periods in American history.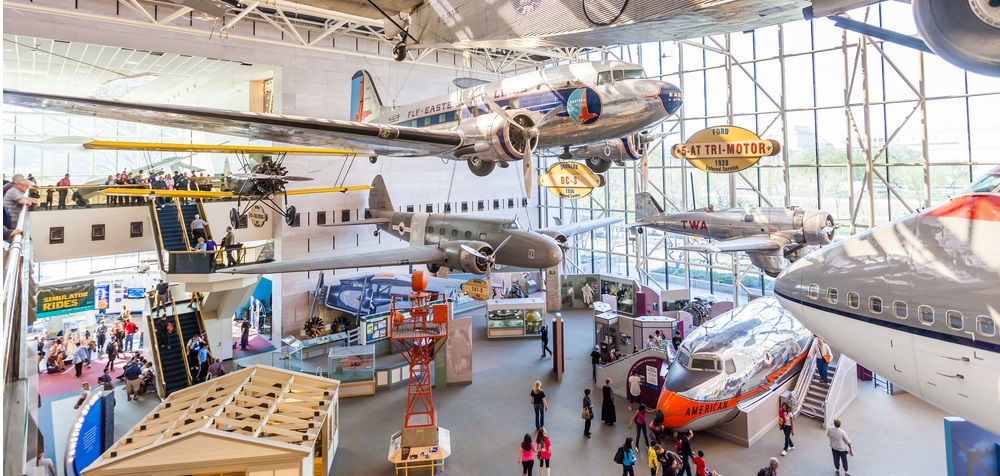 The National Air and Space Museum
Big changes are coming to the most-visited museum in the USA. In December 2018, the museum kicked off a 7-year renovation plan that will gradually overhaul all 23 galleries and exhibits. That doesn't mean that you have to scratch it off your agenda– the museum is open during construction– but you might not be able to find all of the items we're highlighting here. Outer space, rockets, and airplanes have enchanted young kids for several generations, and this massive museum has something for all ages.
Visitors can touch a moon rock, walk through the Skylab orbital workshop, and see an astonishing array of planes and spaceships suspended from the ceiling. Star items in the collection include the Wright brothers' real plane, Lindbergh's Spirit of St. Louis, the Apollo 11 Command Module, and the last boots to leave footprints on the moon. Kids are sure to love the interactive "How Things Fly" exhibit, filled with dozens of hands-on activities. They can also enjoy an IMAX movie, a show in a Planetarium, or a flight simulator! The well-stocked gift shop advertises its "astronaut ice cream," which gets mixed reviews from kids.
The recent July/August issue of COBBLESTONE Magazine commemorated the moon landing. In this article, kids can read about Apollo 11's Lunar Module and construct a replica of their own.
Ever wonder what happens when astronauts get sick in outer space? Check out this illuminating article from MUSE Magazine!
ImaginAsia (Sackler and Freer Galleries of Art)
Don't get this mixed up with the imagiNations exhibit at the Museum of the American Indian. While both are amazing ways for kids to engage with other cultures, they couldn't be more different in their methods. The side-by-side Sackler and Freer Museums together form a national museum of Asian art.
While many of the displays seem very sophisticated and grown-up, ImaginAsia workshops give kids an opportunity to engage with exhibits by listening to stories and creating their own art. The museums host 'Open Studio' afternoons, workshops for kids of various age groups, summer art camps, and even family festivals featuring music and dance. A glance at the upcoming event calendar includes a "Mindfulness and Meditation" day, a workshop that lets kids explore conservation practices, and an origami workshop.
Even if there's no ImaginAsia program going on when your family visits, families can pick up free family activitity guides and sketch kits at the information desk. They also provide clever 'activity cards' to explore works of art in the collection– chosen by kids themselves!
"The Boy Who Drew Cats" is a great story to share with kids before or after visiting the Freer and Sackler Galleries. This tale from SPIDER Magazine is based on a Japanese folktale. See if kids can point out any similarities to art that they saw at the museum! Read and download it here.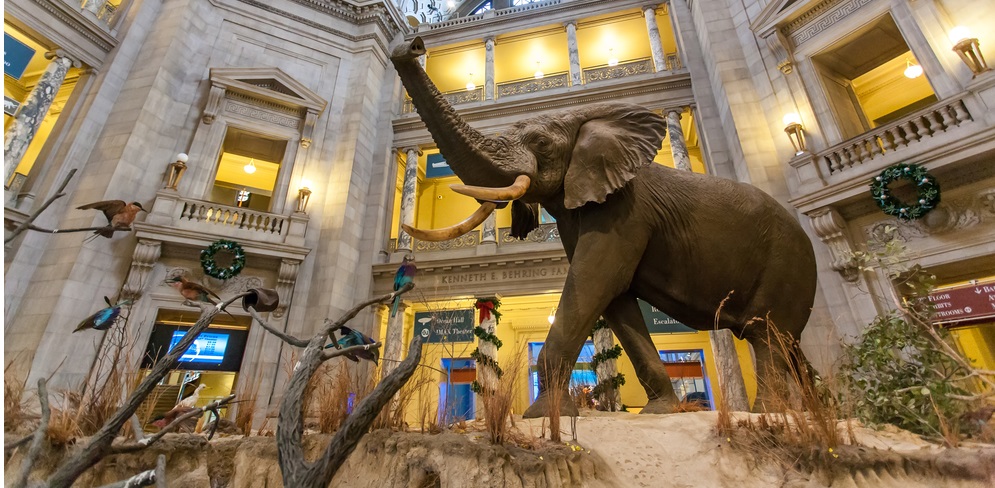 National Museum of Natural History Museum
This might be the most kid-friendly of all of the Smithsonian museums. In fact, it's absolutely packed with exhibits on topics that kids love. The brand new fossil hall is sure to inspire a new generation of dinosaur lovers. Kids can see live fish, a scale model of a blue whale, or the real preserved remains of a giant squid in the Ocean Hall. While some kids may be uncomfortable with the taxidermy in the Hall of Mammals, others will love pointing out their favorite animals and pressing the buttons on interactive displays. They can morph their faces into Neanderthals, pose with bronze sculptures of our ancient ancestors, and play a game about running a civilization in the Hall of Human Origins.
Upstairs, you'll find real Egyptian mummies and a geology display that contains both sparkly gems like the Hope Diamond and cool geology displays about earthquake data and meteorite impacts. This floor also contains the O. Orkin Insect Zoo, in which kids can climb through a termite mount, view live creepy-crawlies, or even hold one. Arachnophobes, beware: this exhibit features live tarantula feedings!
Kids will love the interactive Q?rius and Q?rius Jr. rooms, a window into the behind-the-scenes work at the museum. There, they can explore a collection of over 6,000 objects with microscopes, touchscreen activities, and help from real scientists.
Want to explain where fossils come from before a visit to the museum? This article from ASK Magazine explains the process. Read it here!
Many happy returns!
The very best part about a trip to the Smithsonian is that as kids get older, they'll find more to appreciate with each visit. There's so much to see and do that it's a new experience every time!