Backpacks, sharp colored pencils, fresh new notebooks… it must be time to go back to school! Kids around the country are either preparing for the first day of school or have already started a new school year! To send them off in style, here's three free stories for kids of all ages about kicking off the academic year.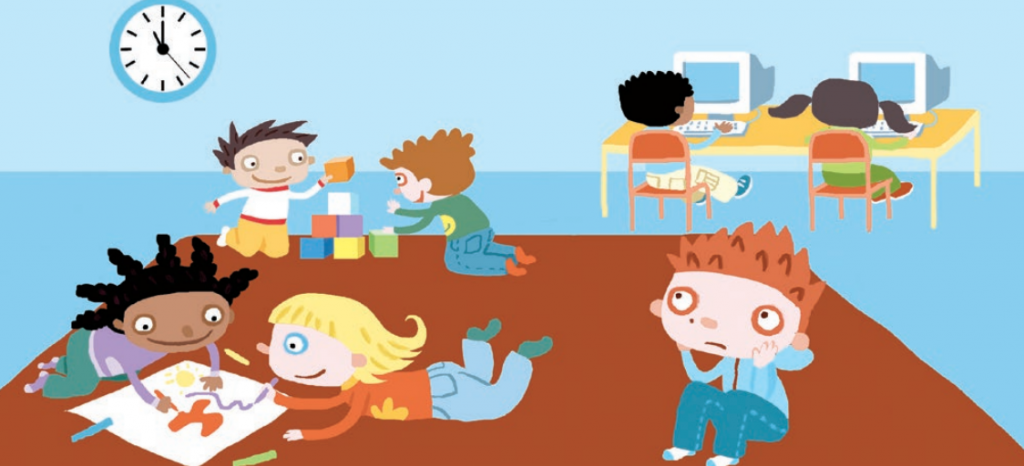 The One With The Freckle (ages 3-6)
Are your little ones worried about the first day of school? In this adorable story from LADYBUG Magazine, almost-identical twin Alex is nervous about starting kindergarten. It will be his first time apart from his brother Brian, who looks just like Alex but for a freckle! Will Alex be able to make new friends and enjoy school without Brian? This story is a great way to prepare kids for a new school situation, whether preschool, kindergarten, or first grade. "The One With The Freckle" was written by Brenda A. Ferber with playful illustrations by Valeria Petrone. Read and download here!
Chicken Licken Rides the Bus (ages 6-9)
Emma's all ready for the first day of school! There's just one problem: she's a teensy, tiny bit afraid to ride the bus. Her mom had always driven her to school before. She decides that she needs a friendly companion to join her on her journey– but is it really a good idea to smuggle a chicken onto the school bus? Learn what happens when Chicken Licken comes along for the ride in this funny story from SPIDER Magazine, written by Karilynn Benjamin and illustrated by Suzanne Beaky! Ask your elementary school students for their own solutions to Emma's problem– preferably ones that don't involve animals! Read and download "Chicken Licken Rides the Bus" here!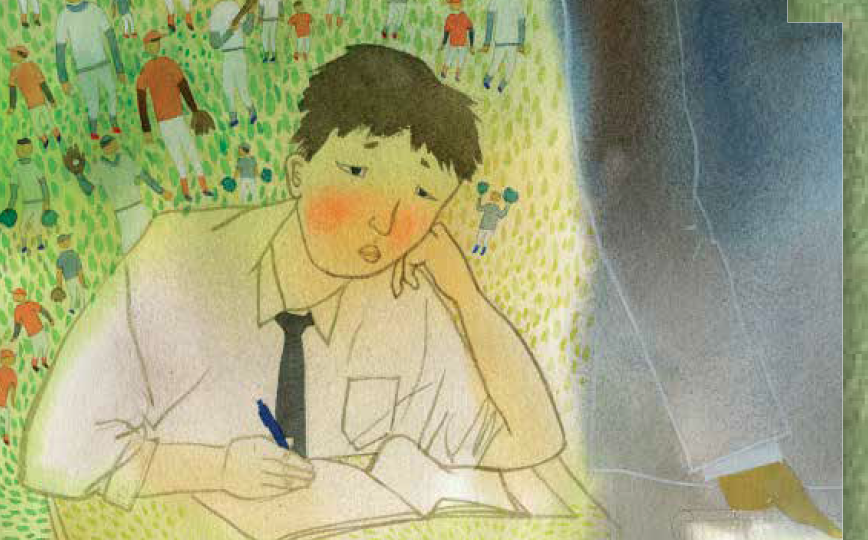 The Returnee (ages 9-14)
If your kids have ever transferred to a new school, they can tell you that every school is different. But have you ever wondered what it would be like to start school in a different country? In "The Returnee," a story from CRICKET Magazine, Satoshi's family moves back to Japan, where he was born, after several years in Atlanta. Satoshi was a star baseball player in America, but now he must adjust to a new school, unfamiliar classmates, a different language, and a new baseball team– and living with his grandfather, who struggles with his memory. "The Returnee" was published in six installments in CRICKET Magazine. Read the first two chapers of this story by Suzanne Kamata with art by Ying-Fang Shen, here:Part One /Part Two
Need an extra something to diffuse the 'first day of school' jitters? Enjoy these silly reader-submitted jokes from SPIDER Magazine!