Top o' the morning! St. Patrick's Day is a big celebration of Irish heritage, and we have some fascinating traditional tales, true stories, recipes, and crafts that you can use to celebrate the day with the kids in your family! Plus, don't forget to print our our free St. Patrick's Day cards for your friends and loved ones!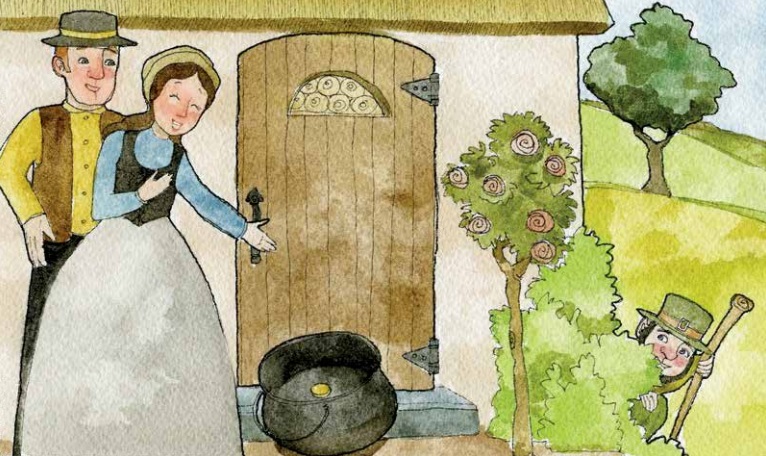 "The Leprechaun's Pot" (From CRICKET Magazine, Ages 9-14)
In this fantastic tale, a poor young Irish maiden named Roisin saves a leprechaun's life– and gets more than she bargained for. She asks only that the leprechaun trade his pot for her old, cracked one. Luckily for her, this leprechaun has a kindly heart and has a special gift for her. Read and download this story, written by Teresa Bateman and illustrated by Lisa Mertins.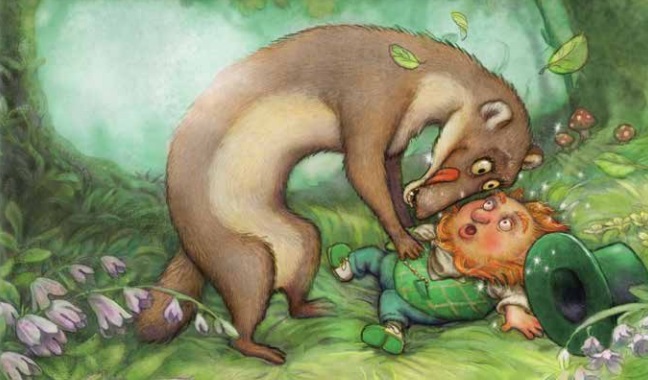 "Eating Green" (from SPIDER Magazine, Ages 6-9)
In this humorous tale, written by Teresa Bateman and illustrated by Sheila Bailey, a tricky leprechaun named Davin gets captured by Morna the pine marten. Morna is always hungry, and Davin looks like a great lunch. How will he use his wits to ruin her appetite and save his life? Find out in this charming story from SPIDER Magazine. Read and download it here!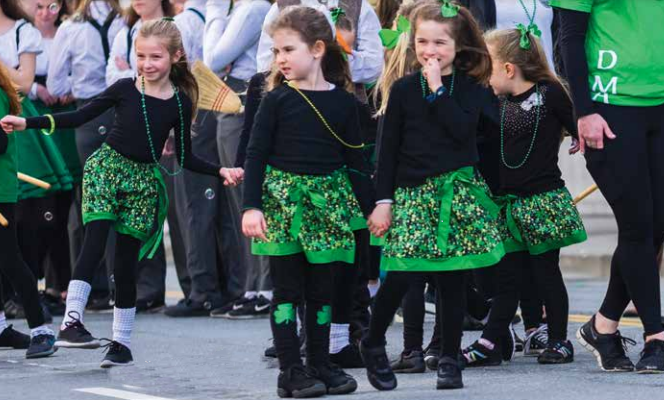 "Brightening the Holidays with Color" (from FACES Magazine, Ages 9-14)
Have you ever wondered why people wear green on St. Patrick's Day? It hasn't always been that way. In fact, for many years, the color of St. Patrick's Day was blue, the color of St. Patrick's robes. How did that change, and why green? Find out the story– and the story behind other holidays associated with colors– in Christine Graf's article from FACES Magazine!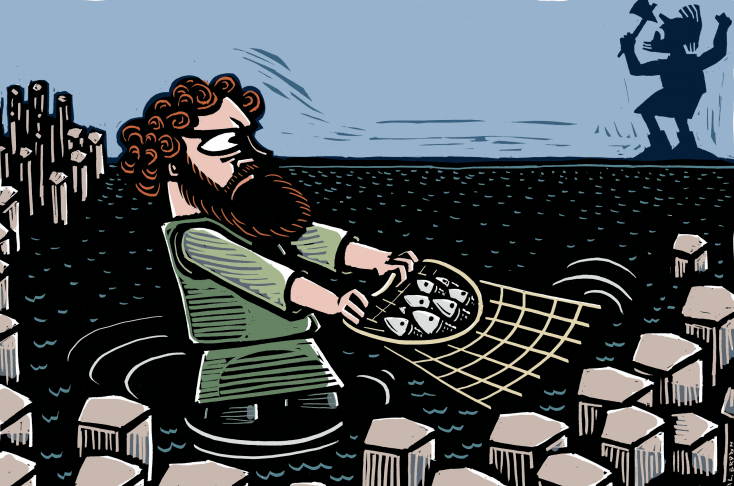 "The Giant's Causeway" (from CRICKET Magazine, Ages 9-14)
This story, retold by Rachel Delaney and illustrated by William Brown, is a retelling of an ancient Irish legend! This amusing trickster tale dates back hundreds of years and stars the legendary folk hero, the giant Finn McCool. Find out how Finn outwits the much bigger Scottish giant, Benandonner, who comes to challenge him to a fight! And learn about the real Giant's Causeway, a famous rock formation on the coast of northern Ireland. Read and download "The Legend of the Giant's Causeway" here!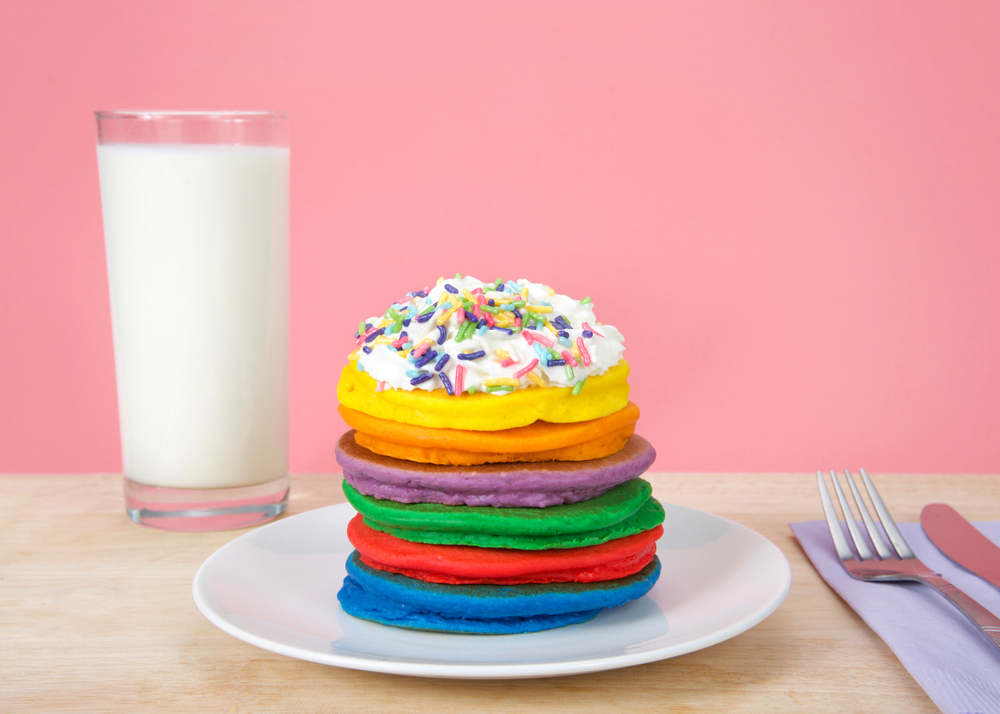 You might not find a pot of gold behind this colorful breakfast, but you may get your hands on a pot of syrup! Create rainbow pancakes that any leprechaun would be proud of with this recipe from SPIDER Magazine. Download the recipe here!


Create your very own lucky charm to decorate your backpack using this cool Celtic design! All you need is some typical school supplies and household items to transform your backpack into a pack fit for the fairies! Download instructions here.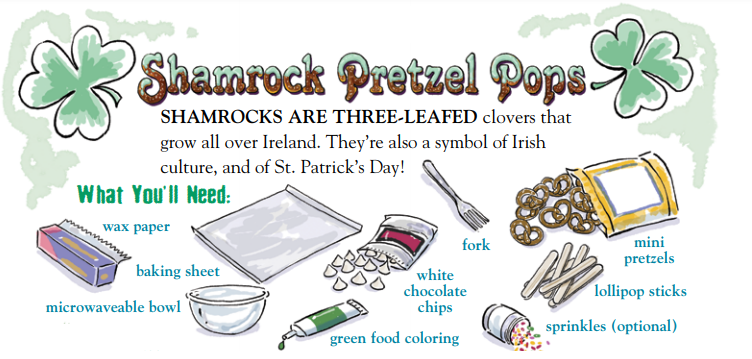 This sweet and salty snack from SPIDER is the perfect St. Patrick's Day treat! Who noticed that mini pretzels can resemble shamrocks when dipped in green chocolate and sprinkles? Get the recipe here!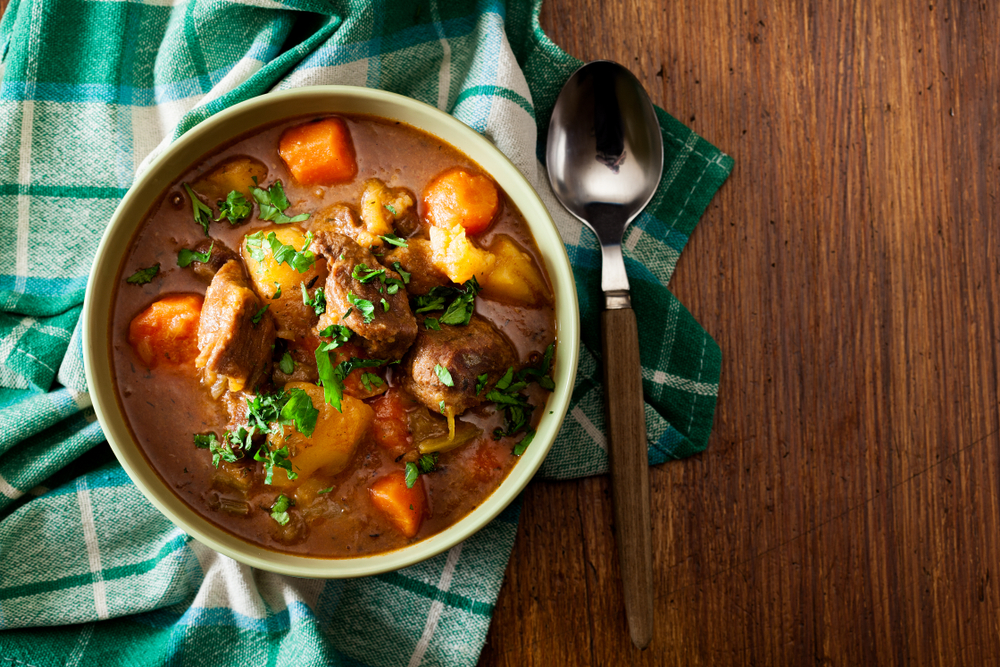 Grandpa Corcoran's Irish Stew (from CRICKET Magazine)
We've shared breakfast and snack with you, and now it's time for dinner! This traditional Irish stew is not exactly easy for kids to make on their own, but it's a great activity (and meal) for the whole family to share! Get the recipe here!