A: When he is Dublin over with laughter.
They say that everyone is Irish on St. Patrick's Day and here at Cricket Media we are already wearing green, saying "top o' the morning to you" to everyone we meet, searching high and low for 4-leaf clovers, and enjoying St. Patrick's Day jokes, crafts, stories, and activities guaranteed to make you green with envy.
Want to join in the fun?
Start by downloading, printing, and giving out our cute and funny St. Patrick's Day cards to everyone you know. With hilarious jokes and funny-looking leprechauns, they are sure to make your favorite people smile. Next, make a St. Patrick's Day pinwheel to put on your front lawn or wave at your local St. Paddy Day parade. Who knows, it might even blow in a four-leaf clover or two. Finally, settle down with your favorite people and enjoy the story below. It's like finding the pot of gold at the end of the rainbow.
For even more stories and crafts like the ones featured here, be sure to subscribe to Cricket, Spider, and Ladybug. Our "bugs" are known for entertaining and inspiring readers of all ages all year long.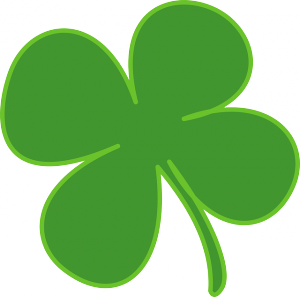 Have a shamrocking day!