There's nothing like giving the gift of reading. That's why we're sharing four sweet, funny, and intriguing holiday tales to read with your family. From a hibernating bear to a mouse cafe to a family celebrating Christmas in Zambia, these stories are a perfect way to ring in the most wonderful time of the year!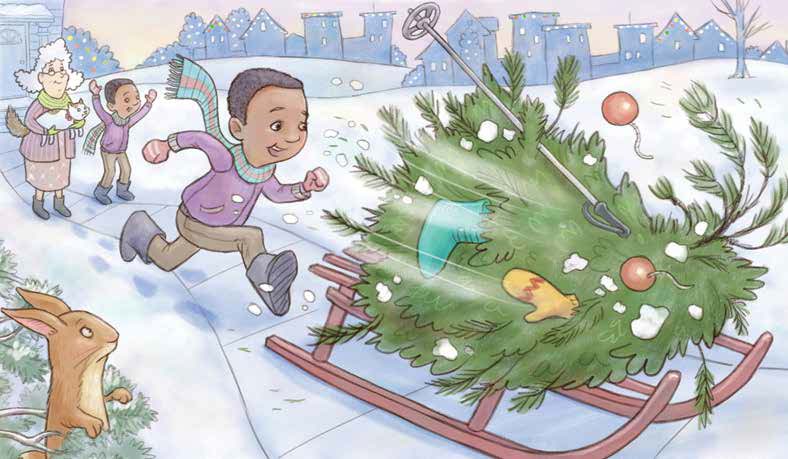 The Sidney family's Christmas Tree is too beautiful for Popcorn the cat to resist. When the family replaces breakable ornaments with toys in hopes of keeping their beloved pet out of trouble, they end up with a calamity on their hands! See what happens when a Christmas tree goes ricocheting through the town's seasonal celebrations! This delightful story from SPIDER Magazine was written by Pamela Love and illustrated by Linda Silvestri. Read it here!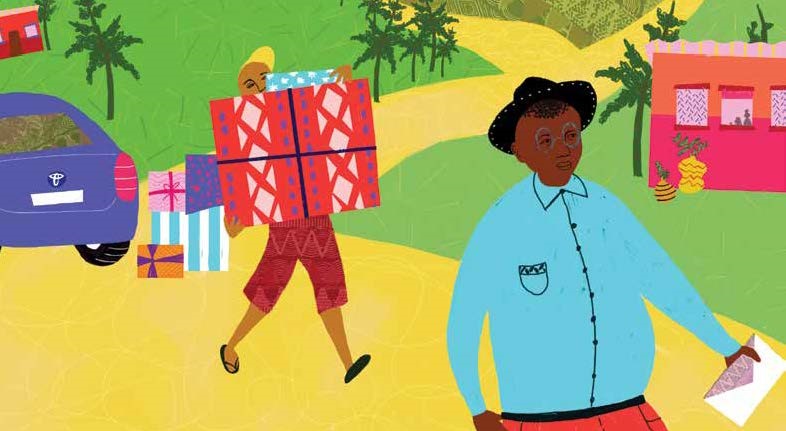 Christmas at Thoko's grandmother's house is always a big event. It's worth the 8-hour drive from the city into her father's home village in rural Zambia. Join the family celebration and learn what Christmas is like in Zambia in this story by Fiske Serah Nyirongo with art by Joelle Avelino! What's inside the big package that Thoko's Uncle Tito brought with him? And what's inside the tiny brown envelope? Read and download the story here!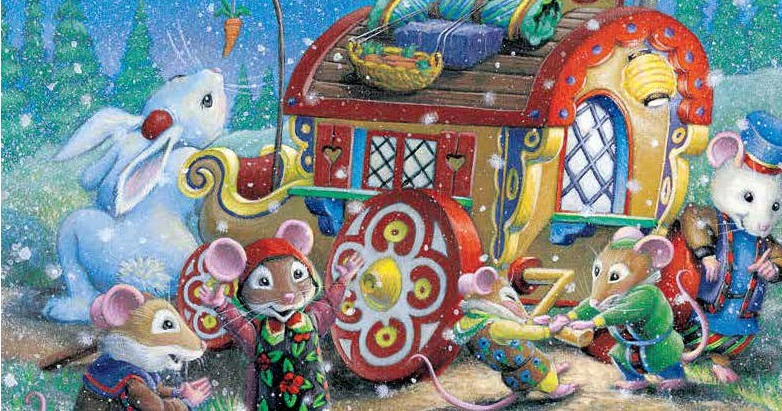 Every Hanukkah, Mama and Papa Fieldmouse put their latkes– possibly the world's best– on the menu at the Mouse Cafe. The Mouse Cafe isn't just famous for its latkes. It also has a nice view, good folks… and a SERIOUS owl problem. Every night, the owl swoops down on the cafe and drives away all the business. It takes a brave and resourceful customer to help the Fieldmouse family solve their owl problem and start a new Hanukkah tradition! Read and download the whole story to find out how! "The Mouse Cafe" was written by Kelly Terwilliger and illustrated by Larry Reinhard.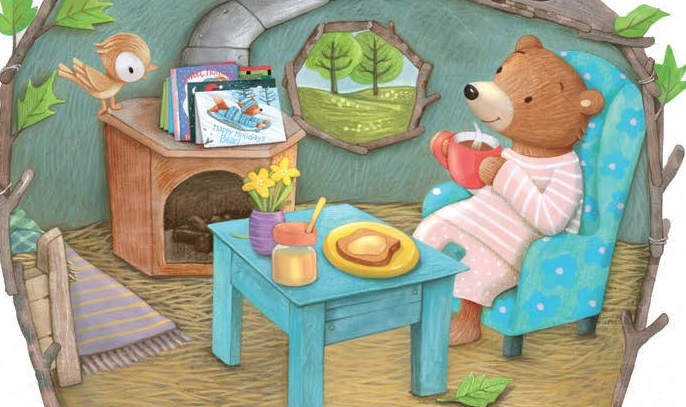 Every winter, Bear settles down for a nice long sleep. That means he has to miss the holiday season each year. But fortunately, Bear's good friends from the forest send him festive cards while he's asleep so he can enjoy pictures of snow, sleds, mittens, and cups of cocoa! Friendship is truly the greatest gift a bear could ask for. This adorable story from LADYBUG Magazine was written by Maggie Murphy and illustrated by Martha Aviles. Read the story here!
What's your family's favorite story to share at Christmastime?