Winter break is either here or on its way for kids all across the country, and that means lots of free time! We're happy to share five free holiday stories from our award-winning magazines for kids from toddlers to teens. From Christmas to Hanukkah to Kwanzaa to wintertime fun, there's something for everyone! Meet a mischievous cat, help a snowshoe hare find a home, get ready for a Kwanzaa celebration, and more!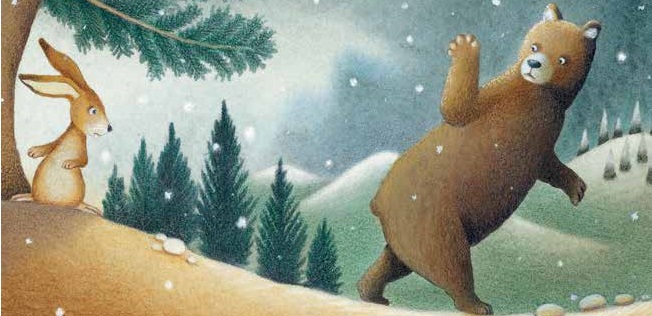 Snowshoe Hare's Winter Home (LADYBUG Magazine, Ages 3-6)
This sweet winter tale from LADYBUG Magazine follows a snowshoe hare as he watches his friends get ready to hibernate or migrate for the winter. He wonders where he should spend the winter until he meets some more friendly snowshoe hares who give him advice! This story is a great blend of wintry fiction and fascinating animal facts for young kids! Read and download "Snowshoe Hare's Winter Home," written by Gillian Richardson and illustrated by Giuliano Ferri.


Gingerbread Houses (SPIDER Magazine, Ages 6-9)
It's a great time of year to make gingerbread houses– but where did that tradition come from? This article from SPIDER Magazine explores the fascinating history of gingerbread and gingerbread houses! Visit a magical gingerbread village in Norway, called Pepperkakebyen, check out winners of the National Gingerbread House Competition, and learn to make your own delicious treats! This mouthwatering article was written by Marybeth Tew. Check it out here!

For the First Night of Kwanzaa (SPIDER Magazine, Ages 6-9)
Get ready to celebrate Kwanzaa with Kofi and his family in this delightful story from SPIDER! When Kofi breaks his family's fruit bowl, he decides to paint a new one, taking him on a journey through his community in which he helps and is helped by others to create the perfect bowl! But will it be ready in time for the first night of Kwanzaa? Debbie A. Taylor's sweet story the importance of community, creativity, self-determination, and other values that Kwanzaa celebrates. Read it here!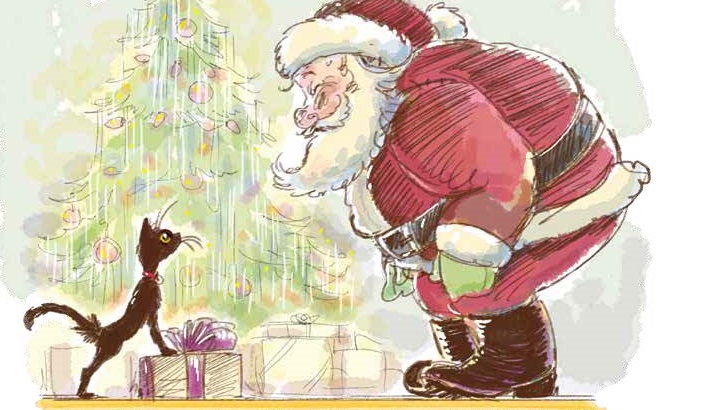 Midnight's Christmas (CRICKET Magazine, Ages 9-14)
Meet a mischievous rescue cat named Midnight as she celebrates her first Christmas with the Jones family! Experience Christmas through a cat's eye view as Midnight learns about holiday traditions from the family's other cats! After a little mishap with the Christmas tree, she enjoys holiday baking and Christmas caroling before the most exciting event of all: an encounter with Santa Claus himself! Older children may enjoy reading "Midnight's Christmas" to younger family members, whether in person or over video chat. This story was written by Delia Hamilton and illustrated for Michael Chesworth for CRICKET Magazine! Read it here: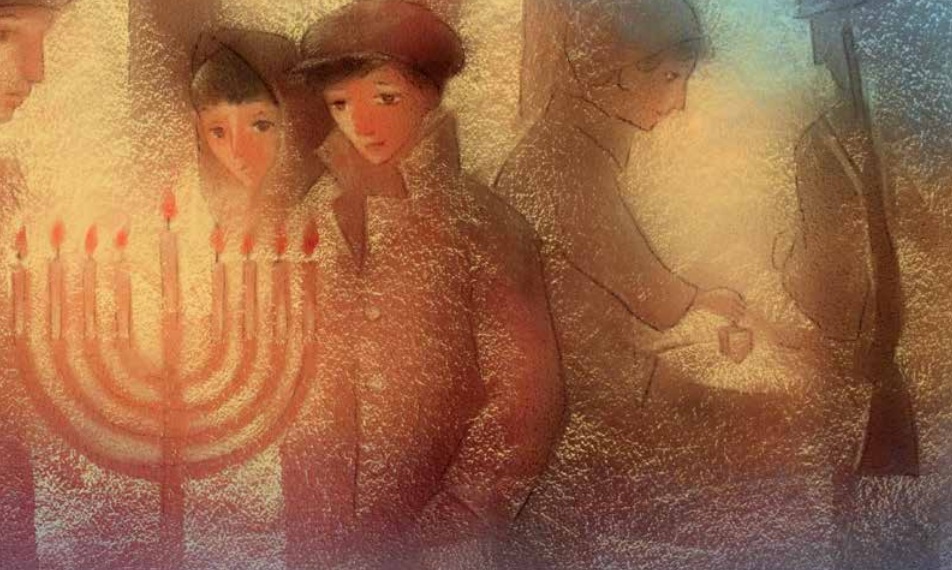 The Power of Light (CRICKET Magazine, Ages 9-14)
Although Hanukkah is over this year, this story from CRICKET, written by Isaac Bashevis Singer and illustrated by Leonid Gore, is timeless. In fact, did you know that CRICKET Magazine is named after a quote from one of Isaac Bashevis Singer's stories? It's a bleak winter for two teenagers named David and Rebecca, huddled in the ruins of the Warsaw ghetto during World War II. As the two of them celebrate Hanukkah, they come up with a clever and dangerous plan to escape Warsaw for Israel. Follow their daring escape in "The Power of Light!"