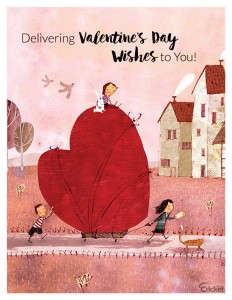 One of the most beloved features of our magazines are the gorgeous, creative, high quality illustrations that fill up each issue, created by amazing and talented artists. For more than 40 years, we have seen imaginative young readers respond enthusiastically to not only the wonderful stories we feature, but by the world-class illustrations that accompany them.
By including stories, articles, poetry, and illustrations of the highest quality, Cricket founder Marianne Carus and senior editor Clifton Fadiman believed that it was important for young readers to develop a feel for good content and style as well as a rudimentary aesthetic sense or taste for fine graphics.  We are proud to feature illustrations by hundreds of artists including Hilary Knight, illustrator of the famed Eloise series, and Tomie dePaola, whose work has been awarded the Caldecott Honor Book, a Newbery Honor Book, and the 2011 Laura Ingalls Wilder Award for his "substantial and lasting contribution to literature for children."
Share the Love 
With Valentine's Day a few weeks away, we created a series of delightful Valentine's Day cards featuring art that has graced our covers throughout the years for you to enjoy and share with the ones you love.