If you ask us, one of the best ways to kick off winter break is to snuggle up with a good story! We're sharing some of our favorite seasonal stories and poems from our award-winning children's magazines!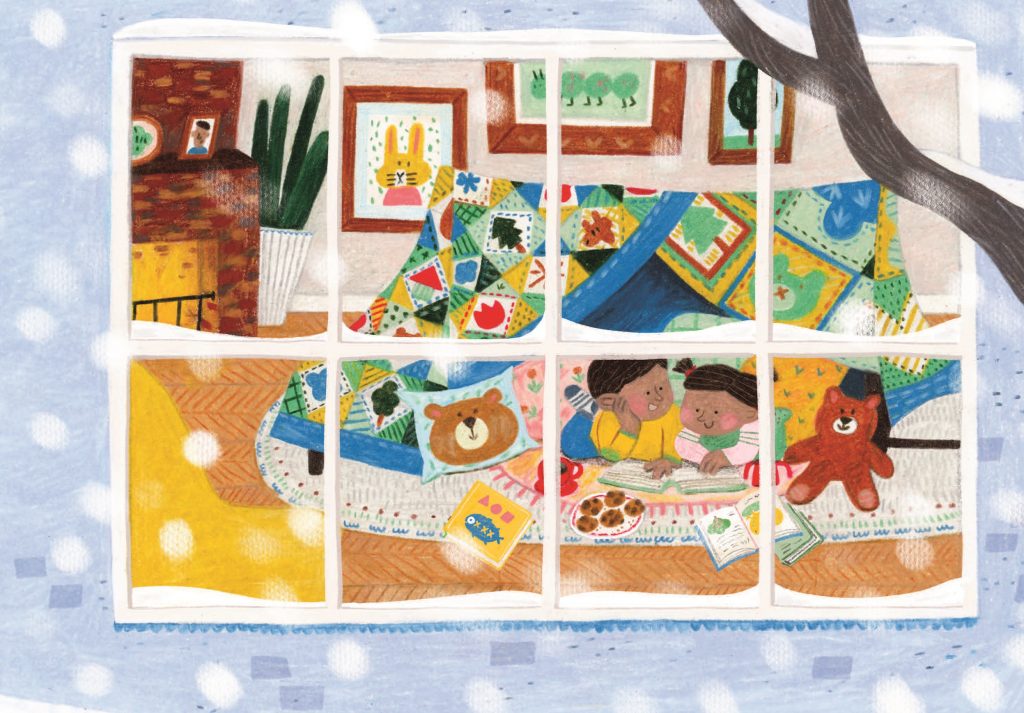 Winter Cuddles, BABYBUG Magazine
There's nothing better than being cozy at home on a chilly day. This adorable poem captures some of the contrasting joys of winter for a young child: the beauty of a cold snowy day, and the warmth of cuddling up inside. It's perfect to share while snuggling! "Snow Day Snuggles" was written for BABYBUG by Sarah Meade with art by Heegyum Kim.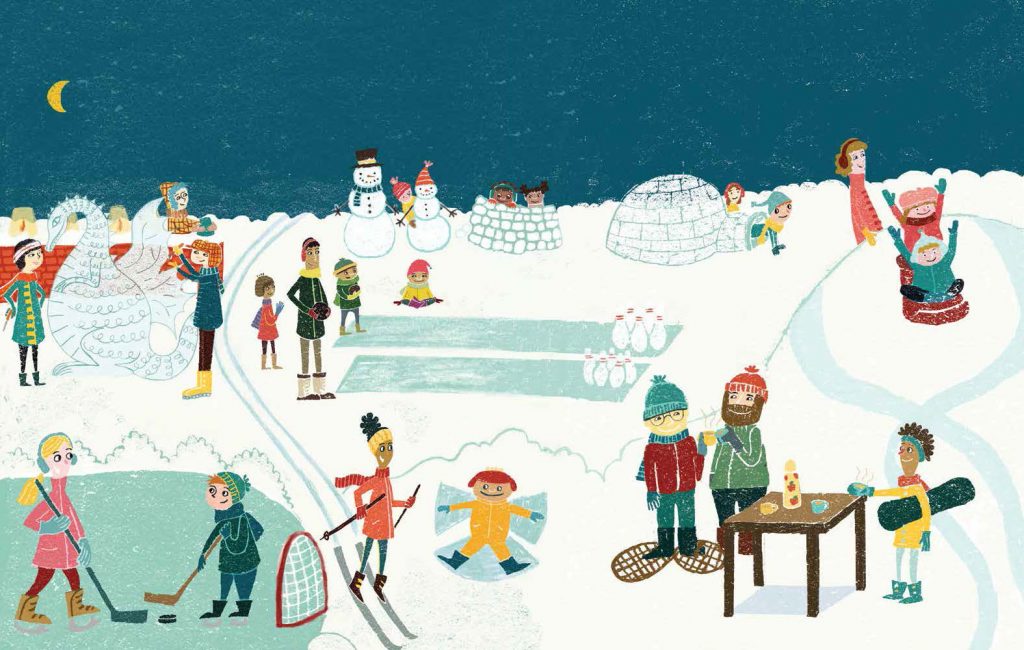 Snowy Morning on Lark Street, LADYBUG Magazine
Uh-oh, a big snowstorm has covered Lark Street overnight! What will the neighbors do? Enjoy a gentle story from LADYBUG about neighbors helping one another after a big snowfall and then celebrating winter with an outdoor party. This winter celebration comes with beautiful artwork by Kathleen Marcotte.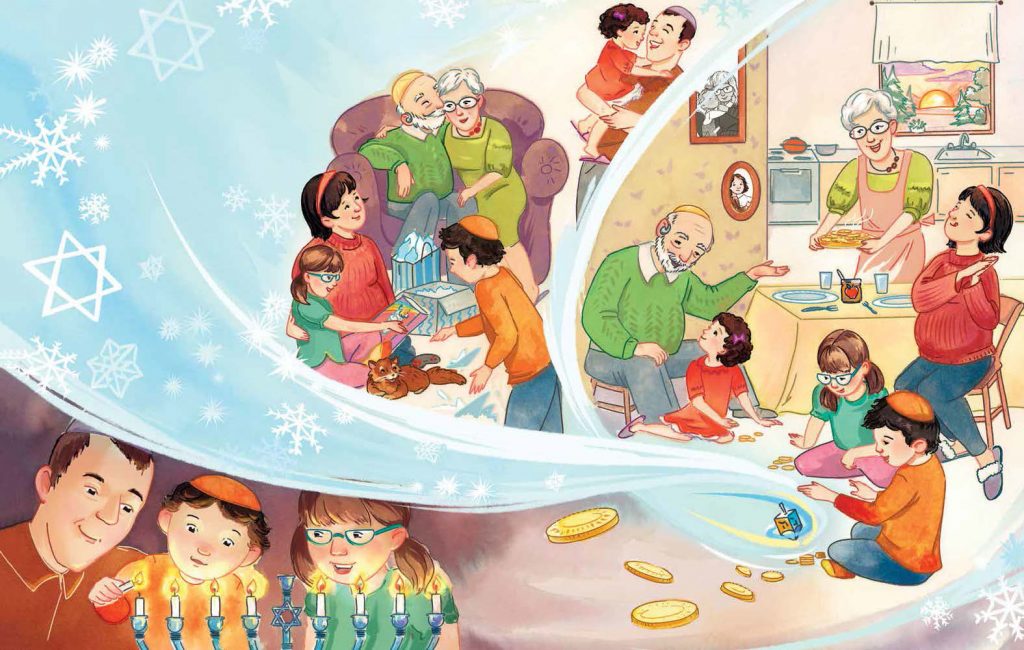 On Chanukah, SPIDER Magazine
Chanukah is here! Whether you spell it Chanukah, Hanukkah, חנוכה, or any other way, join the family for food, candle lighting, and time together. This warm and delightful poem by Ilene Bauer with art by Mariya Prytula gives young readers a window into one family's eight nights of celebration.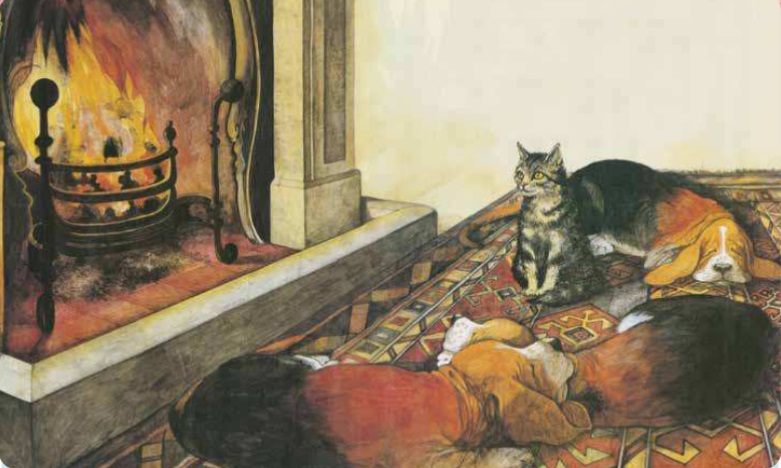 The Christmas Day Kitten, CRICKET Magazine
 When a stray cat leaves her kitten at a woman's home on Christmas Day, it changes her household forever. Warning: this story is a little bit of a tearjerker, but it's beautiful. This semi-autobiographical story was written by the legendary veterinarian and author James Herriot. Ruth Brown provides illustrations.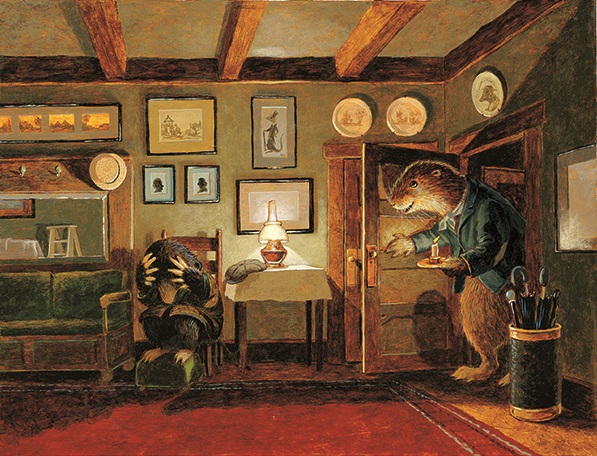 Dulce Domum, CRICKET Magazine
There's no place like home for the holidays! Especially when you're visited by caroling mice! Brian Lies' cozy illustrations accompany an excerpt from THE WIND IN THE WILLOWS by Kenneth Grahame in the latest issue of CRICKET Magazine. When Mole misses his small, humble house, his friend Rat helps him bring Christmas magic to his home!