The holiday season is here– but what holidays? Depending on who you ask or where you are, you might get very different answers! The November/December issue of SPIDER Magazine explores some of these fascinating holidays through stories, poetry, and a game called "Holiday Hooray!" You might notice a few recurring themes: harvest celebrations, water, festivals of lights, and time to gather with the family. Then there are a few surprises, too! This list doesn't even begin to cover all of the major holidays this November and December. How many have you heard of?
Please note that many of these dates change from year to year! The dates you see listed here are for 2022!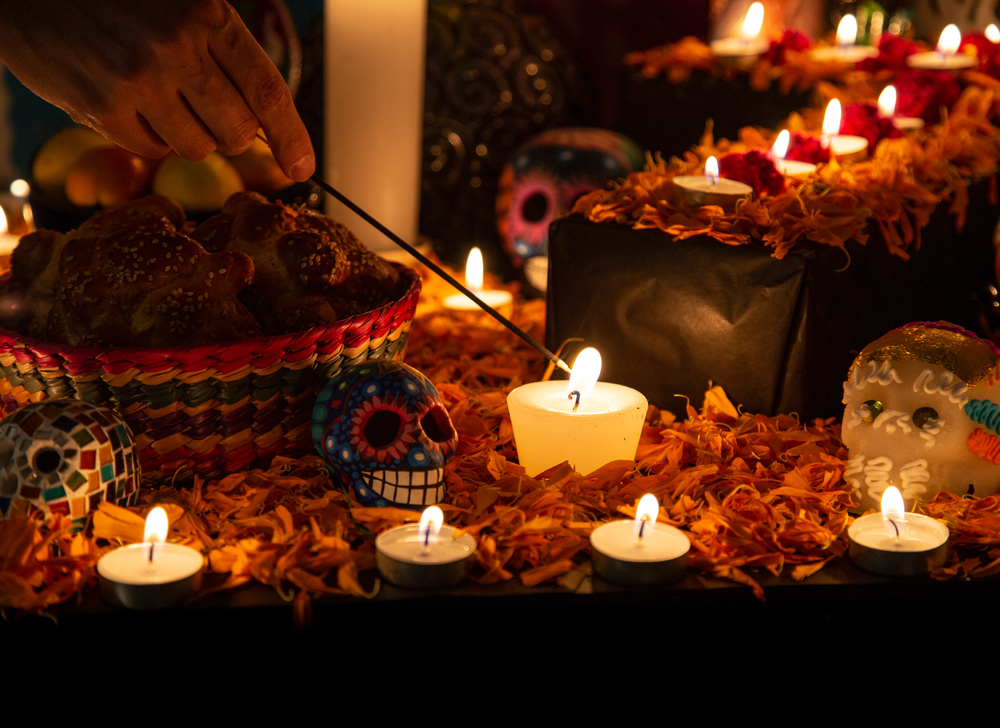 Día de Muertos: Mexico, November 1 and 2
Whether thanks to neighbors, family, or the popular movie Coco, Día de Muertos may be one of the most familiar holidays on this list. This holiday is most widely celebrated in Mexico, where many of its famous traditions began, but it's not hard to find public celebrations in the USA or elsewhere. People celebrate "the day of the dead" as a way to remember family members who have passed away. Traditions often include building altars at home called ofrendas with some of the departed loved one's favorite foods, drinks, and items. You'll see lots of beautiful marigold flowers, sugar skulls, sweet bread called pan de muerto, and more.
Bon om Touk: Cambodia, November 7-9
Also known as the "Cambodian Water Festival," this holiday occurred on November 7-9 this year. The centerpiece of Bon om Touk is dragon boat racing, similar to a Chinese celebration that occurs in the summer. Marking the end of the monsoon season, when the Tonlé Sap River changes direction, this celebration runs for three days. It not only includes boat racing but people dancing on the bows of dragon boats, illuminated floats, and ceremonial prayers for peace.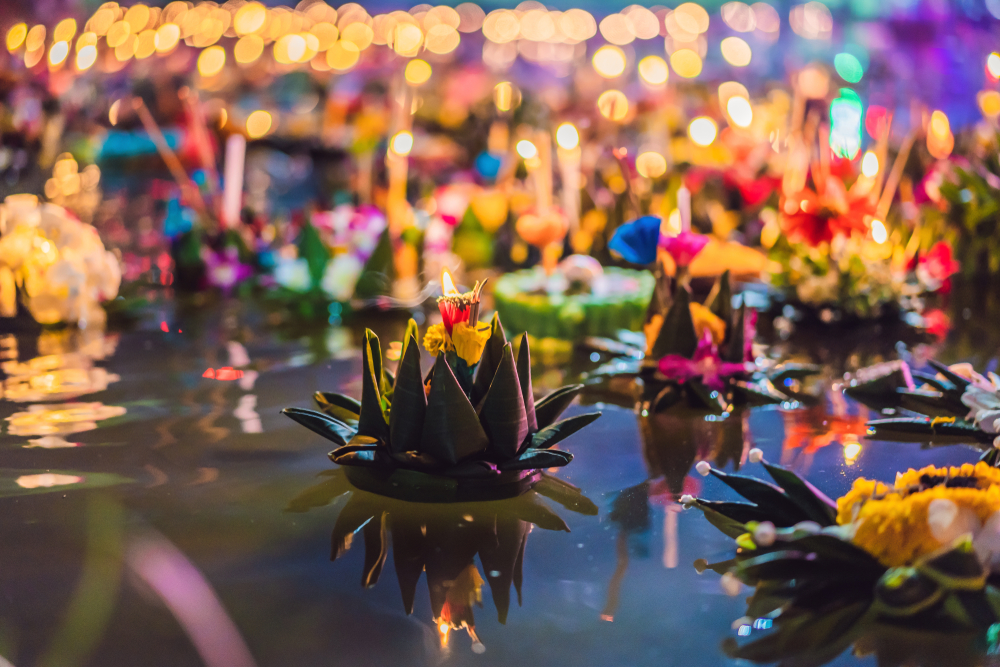 Loy Krathong and Yi Peng: Thailand, November 8
Loy Krathong is often considered the same holiday as Bon om Touk. But this celebration, originating in Thailand, has some of its own special elements. For one, it's only one day long. According to the Thai lunar calendar, it coincides with the full moon in the 12th month of every year. Under the light of the moon, people float miniature candle-lit boats called krathongs down the river. Many people consider it the most beautiful festival in Thailand. Meanwhile, northern Thailand is home to Yi Peng! There, you will see people setting off paper lanterns into the sky!
Thanksgiving: United States, November 24
Your family may celebrate Thanksgiving at home, but did you know who is responsible for making Thanksgiving a national holiday? It was an author named Sarah Josepha Buell Hale, perhaps best known as the writer of "Mary Had a Little Lamb." No, we're not kidding. In one of her books, Northwood, she wrote that Thanksgiving should become a national festival, a theme she continued when she became editor of Ladies' Magazine. She wrote letters to national officials pushing the idea of a national Thanksgiving and eventually found a receptive audience… in President Abraham Lincoln. November 26, 1863 became the first official Thanksgiving. Thanks, Abe!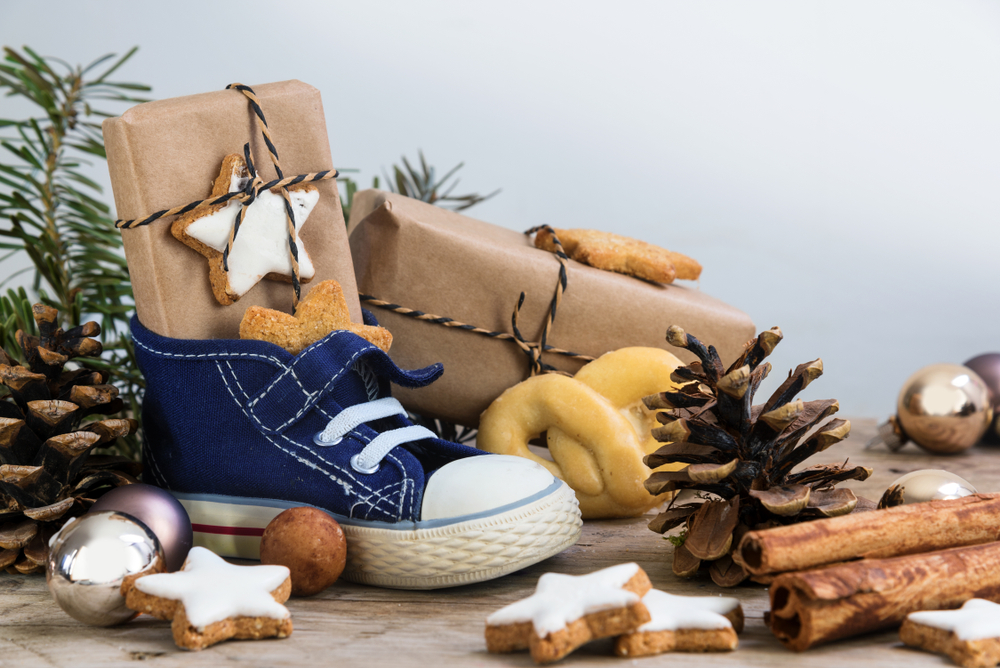 St. Nikolaustag: Germany, December 6
The feast of St. Nicholas is actually celebrated very widely across the world. But it is in Germany that this holiday makes the biggest splash. Every year on December 5, children leave out their shoes in hopes of getting sweets and small gifts from St. Nicholas. If they're good, they'll awake on December 6 to a bounty of goodies. St. Nikolaus also often visits students at school or even and asks if they've been good. And that is the origin of the Christmas stocking tradition that many families celebrate in the USA! Christmas trees also come from Germany, though many families don't put them up until Christmas Eve.
Bodhi Day: Buddhist people around the world, December 8
Note: not everyone celebrates this holiday on December 8. Many countries use a lunar calendar and use that instead to determine when Bodhi Day will fall each year. Either way, Buddhists celebrate this early winter holiday to commemorate the day the Buddha, Siddharta Gautama, attained enlightenment. He was said to have been meditating under a Bodhi tree at the time, hence the time. As you might imagine, this is a quieter holiday, marked by meditation, study, and acts of kindness.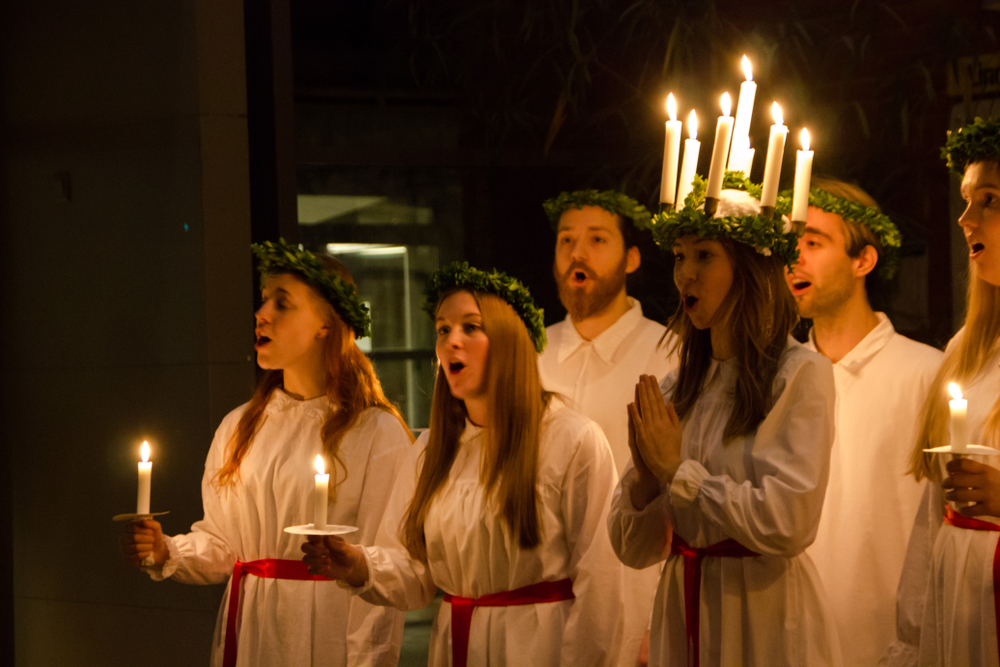 St. Lucia Day: Scandinavia, December 13
Again, St. Lucia Day is celebrated around the world, but perhaps a bigger celebration in Scandinavia, especially Sweden, than anywhere else in the world. According to legend, St. Lucy (or Lucia) secretly brought food to people hiding in Roman catacombs, wearing a wreath of candles on her head to light the way and keep her hands free. Today, young girls lead processions dressed in a characteristic white dress with a red sash and candle wreath on their heads. People sing festive songs as the girls carry out plates of cookies and special saffron buns called Lussekatt buns! Free baked goods? What's not to love?
Los Posadas: Latin America, December 16-24
This prelude to Christmas is most popular in Mexico, though it exists in other parts of the Americas, too. "Los Posadas" means "the inns" and celebrates the biblical journey of Mary and Joseph as they looked for an inn to stay in. This modified Christmas pageant features a procession through the streets with actors playing Mary and Joseph approaching local houses, asking for somewhere to stay. There's music, scripture reading, and costumed children. And possibly the most popular part of the festivities among children? They get to break open a star-shaped piñata filled with sweets, gifts, and sometimes money!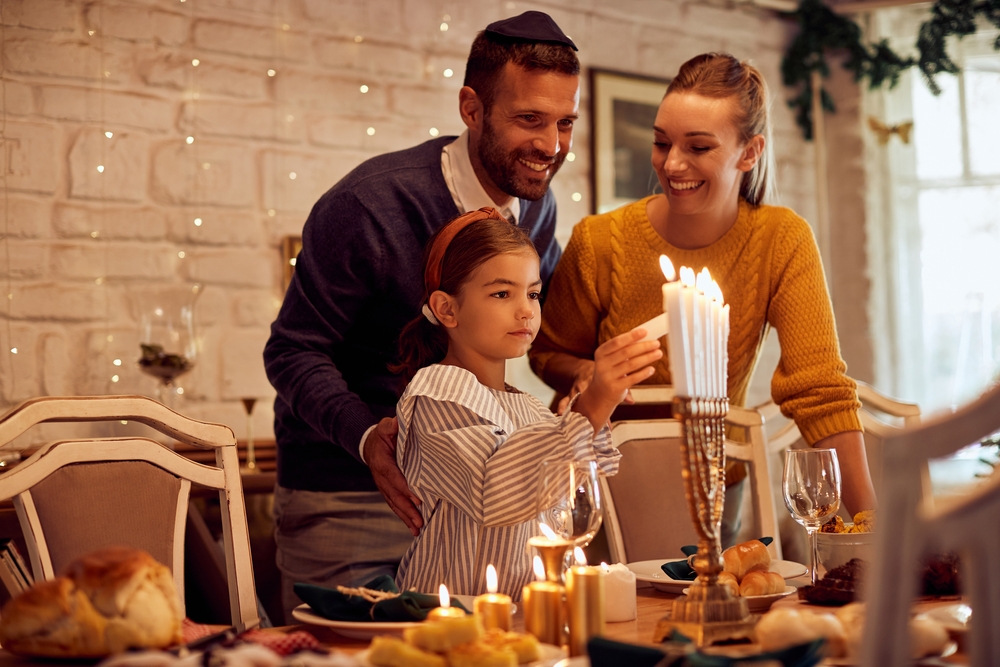 Hanukkah: Jewish people around the world, December 18-26
Hanukkah is one of the world's best-known winter holidays. This eight-day festival of light centers around the story of a miracle. When the temple in Jerusalem was rededicated, a menorah kept burning for eight days when there was only enough oil left for one. Today, families light a menorah or hanukkiyah for eight nights and display it in their windows. Foods fried are traditionally served, especially latkes and jelly donuts called sufganiyot. Kids play with a spinning dreidel to win gelt (real money or chocolate coins), and they may receive money, chocolate, or presents from their families! Our holiday hub has several Hanukkah stories and recipes, including how to make your own gelt!
Pancha Ganapati: Hindu people around the world (especially USA), December 21-25
Unlike some of the other holidays on this list, Pancha Ganapati is a modern creation, beginning in 1985. This five-day festival celebrates the Hindu god Ganesha as an alternative to Christmas festivities. Each day has a different themed color (yellow, blue, red, green, orange in order), goal (like increasing harmony among family members), and associated activities. Family members also exchange gifts, which they open on the fifth day, and present offerings to a decorated shrine of Ganesha. Popular foods include vadai, which are like savory doughnuts.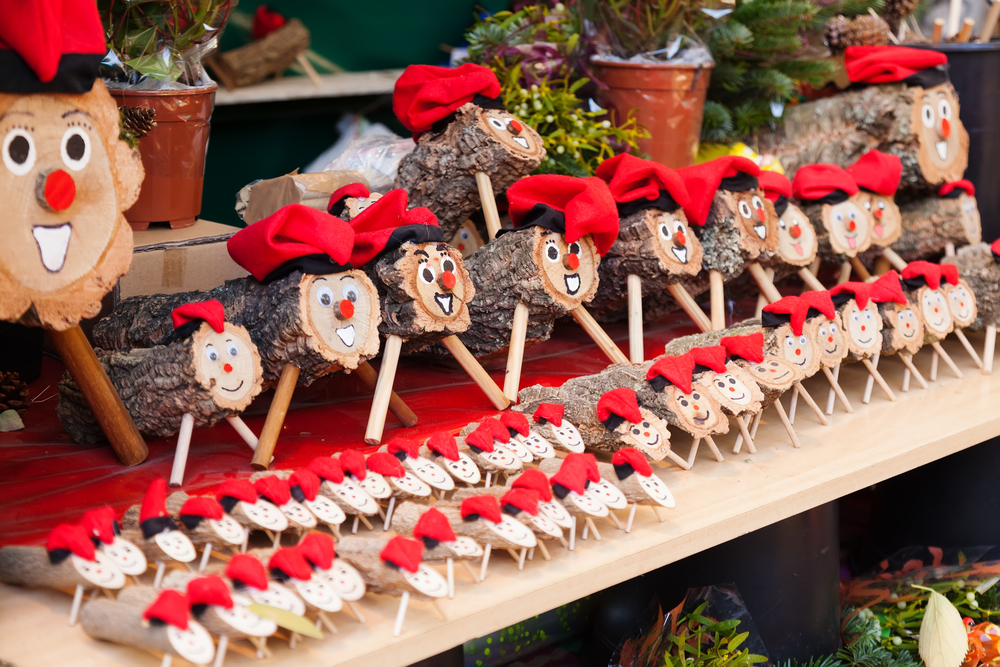 Christmas: Christian people around the world, December 25
If you don't celebrate Christmas, you most likely know someone who does. But Christmas traditions vary widely around the world! For example, the Catalan region of Spain has the unusual tradition of a Christmas log, which children must care for, feeding it and covering it with a blanket until Christmas Eve. Then they beat it with a stick until it 'poops' out candy and presents for them… and becomes firewood. Wales is home to the spooky spectre of Mari Llwd, a puppet made with a horse skull and a sheet, decorated for the season. Stay tuned if you want to know more about her. We'll share more of these interesting traditions later in the winter season!
Boxing Day: United Kingdom, December 26
No, this holiday does not involve a boxing match. This British holiday, set the day after Christmas, traditionally revolved around giving charitably. Servants and tradesmen (think, for example, mail carriers, drivers, etc.) would receive gifts, money, and often leftover food from Christmas in a 'Christmas box' the day after the big holiday as a thank you for their good service, while others might give to those in need. Nowadays, however, Boxing Day is mostly a day off work and school and a shopping holiday a little like Black Friday in the USA. But although the day doesn't involve a boxing match, there are usually major soccer ("football") matches and other sporting events throughout the day!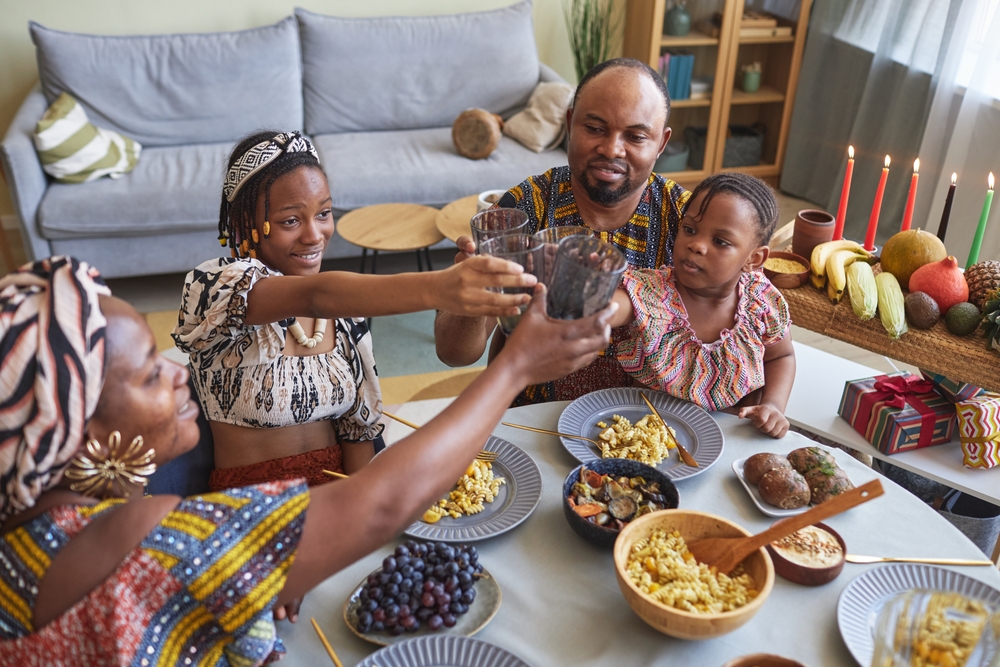 Kwanzaa: USA, December 26-Jan 1
Kwanzaa is another newer holiday, created by Maulana Karenga in 1966. This celebration of African-American and pan-African culture, community, and family lasts for a week, featuring different themes and values for each day. For example, the first day is called Umoja (Swahili for unity). Every night, family members light a seven-branched candelabra called a kinara with red, black, and green candles. Ceremonial decorations also include fresh fruit and ears of corn. Festivities typically include a feast, music, and often a gift exchange. Enjoy a special Kwanzaa story from our winter holiday hub!
Ōmisoka: Japan, December 31
Sure, many cultures around the world celebrate New Year's Eve, but this celebration, always held on the last day of the year, is special. Ōmisoka is a way to tie up the ends of the last year and look forward to the future. First, families will clean their houses and bodies to start the year on a good foot, cook lots of food, and settle any debts or procrastinated tasks. Then, they gather with family to eat soba noodles , which are long and thin and symbolize long lives and 'crossing over' from one year to the next. Nowadays, families will often watch an annual singing competition on TV together or visit temples before the temple bells ring to signify the new year!
How much did you know about these November and December holidays? Do you celebrate any of them at home? What is your favorite? Let us know!