Kindergarten is a time of so much learning and growth in a child's life. One of the best gifts you can give a 5 or 6 year old child is reading material of their very own– something they can carry around with them, read over and over, and maybe even color all over! Magazines are a great way to help the youngest readers fall in love with the written word. Now, more than ever, with schools closed and parents educating children at home, the right magazine is the perfect gift to start a kindergartener on the journey to becoming an independent and enthusiastic reader.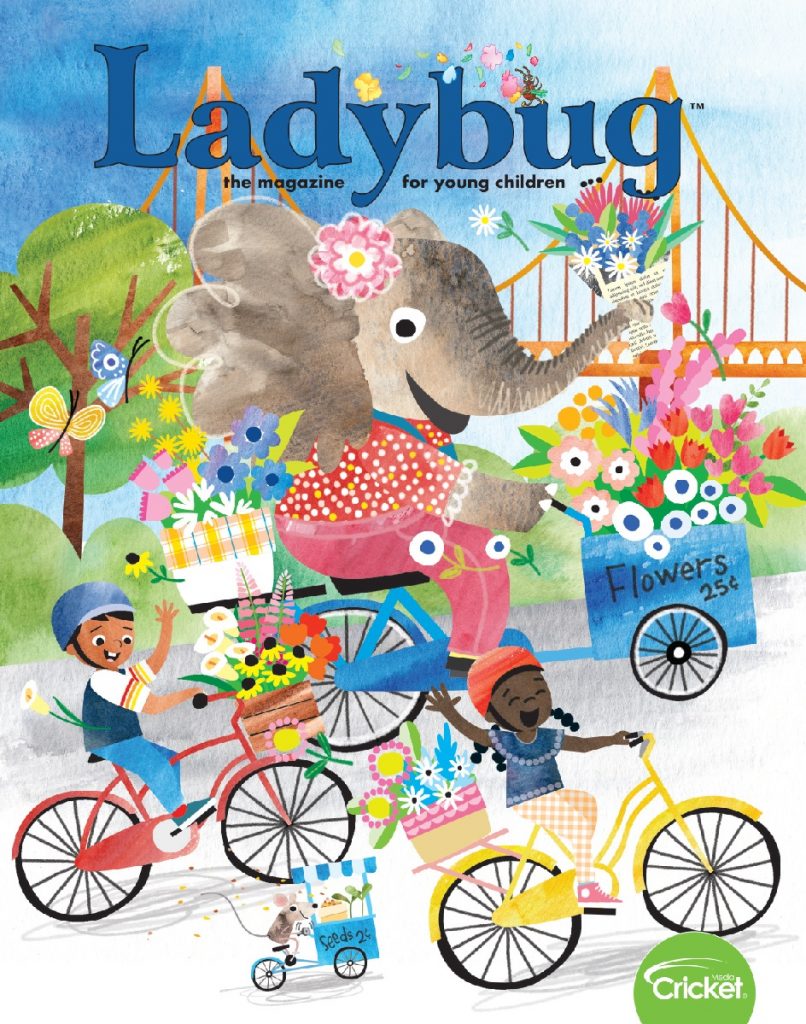 Feed kindergarteners' wild and wonderful imaginations with this charming magazine. LADYBUG is packed with stories, poetry, songs, puzzles, activities, and cartoons! The short and sweet stories and colorful artwork are perfect for early readers who want material that they can read all by themselves. Active kids can move around to poems and songs that come with instructions for gestures and stretches. From fairy tales and folk tales to explorations of nature and family problem-solving, there is something for every child in LADYBUG.
Regular features in each issue include:
Short stories featuring the adventures of best friends Max and Kate
The antics of LADYBUG's adorable mascots, Ladybug, Muddle, and Thud
Interactive puzzles and activities
Perforated takeout pages that can be removed to create crafts, decorations, board games, mini books, and more
The late Marylin Hafner's long-running "Molly and Emmett" comic strip
Curious kids who are full of questions about the world around them will fall in love with CLICK. This charming magazine illuminates topics in science, engineering, and the environment in easy-to-understand articles and stories that kids will love. Complete with engaging artwork, beautiful photographs, and interacting activities, CLICK explores the world– and beyond– one fascinating topic at a time. With issues covering themes as varied as collections, cars, planet Earth, marsupials, germs, where food comes from food, flowers, dance, and animal migrations, CLICK expands kindergarteners' curiosity and awakes an interest in STEM subjects.
Regular departments include:
Click & Jane, a comic strip about a curious mouse and raccoon who solve problems related to each issue's topics
Readers of the Month: Photos of real CLICK readers enjoying their magazines
Takeout pages featuring crafts and activities
Beatrice Black Bear, a comic strip about the world's greatest wildlife photographer (who happens to be a bear)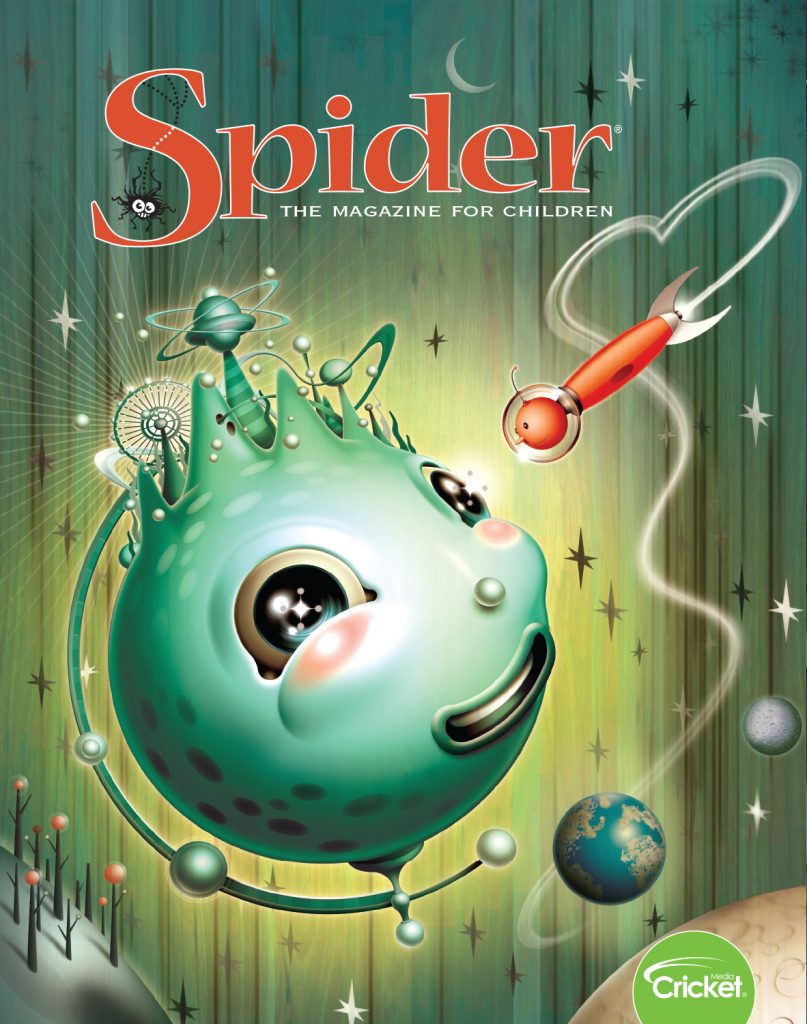 Has your kindergartener outgrown LADYBUG? SPIDER is the perfect next step for newly independent readers or kids who like to listen to longer stories. It's packed with adventurous tales set in outer space or fantasy kingdoms as well as retold folk tales and stories featuring problems that real kids can relate to. You'll find funny and fanciful poetry, creative recipes and crafts (think a solar-powered pizza oven or 'fairy bells' wind chimes), and colorful artwork.
Regular features include:
Doodlebug & Dandelion, a series of stories about a quirky brother and sister duo
Ophelia's Last Word: Creative crafts and recipes provided by a kindly praying mantis
The Fun Zone: Takeout pages including interactive crafts
Mind-Buggler: Puzzles and brain teasers
Spider and the Gang, a collection of lovable cartoons who populate the margins with entertaining mischief while teaching vocabulary words.
Spider's Corner and Spider's Mailbox, providing opportunities to submit reader-created content